7 Best-Dressed Women of 2023: Because We're Picky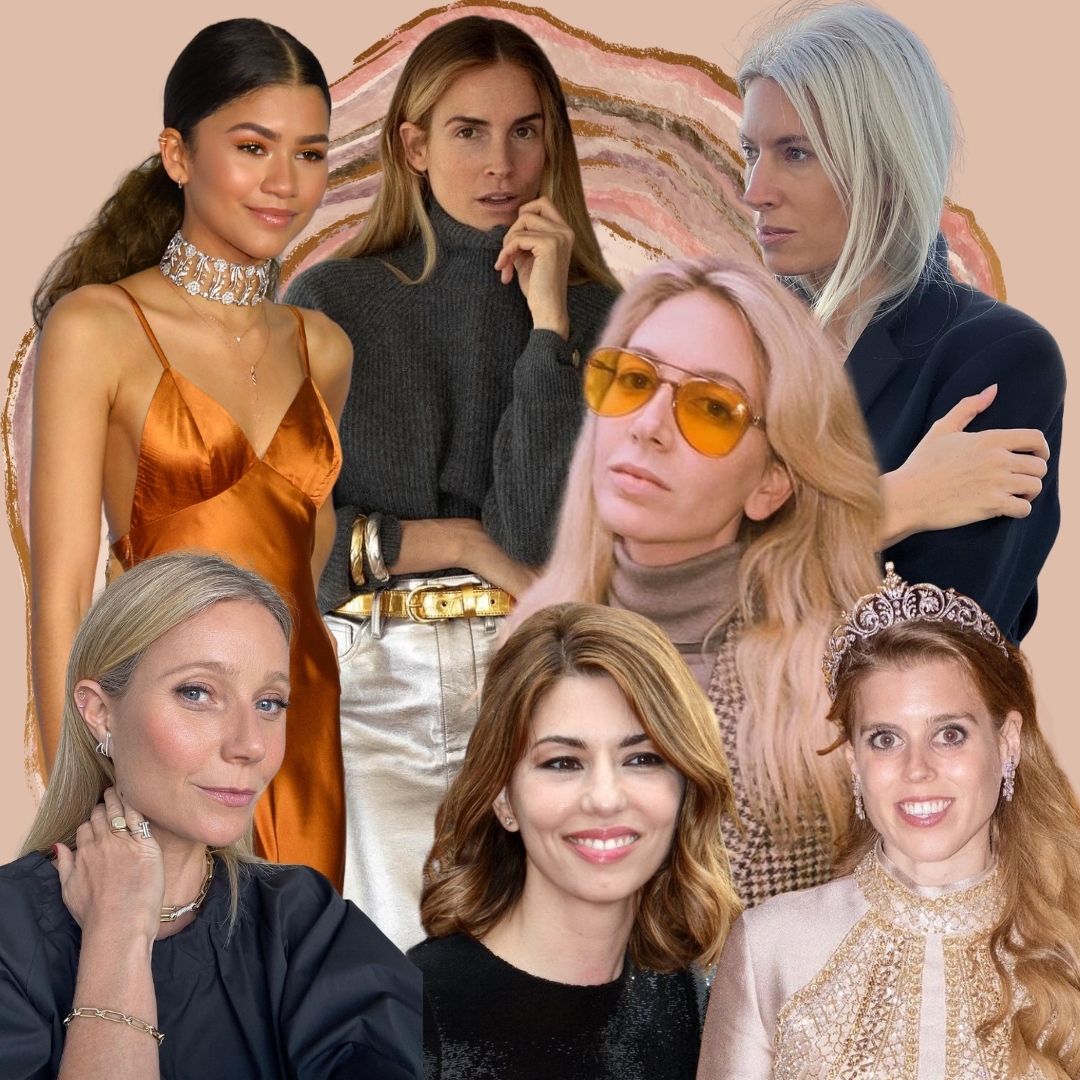 One more year has gone by with plenty of fabulous red carpet-gowns and great street-style looks. And, among the stylish women we've seen in 2023, a few stood out from the crowd thanks to on-point sartorial choices, becoming style icons and references. So, with no further ado, here are the best-dressed women of 2023.
1- The Effortless Chic: Sofia Coppola
Sophia Coppola is hardly a newcomer in the realm of style. In every one of her films, the costume design is an integral part of the storytelling. Even her on-set attire – a striped jumper, navy trousers, and ballet flats – has cemented her status as one of the most effortlessly cool and chic film directors around. Her latest venture is a knitwear capsule for Chanel's Scottish Métiers d'Art label, Barrie. Encompassing cashmere jumpers, velvet blazers, cigarette trousers, and jumpsuits, the collection epitomises her idea of a "dream travel wardrobe," in her own words.
Read more about it in Sofia Coppola's fashion style is everything we want now.
2- The New Stylish Royal: Princess Beatrice
2023 was the year Princess Beatrice's fashion sense truly came into its own. We all distinctly recall her from Prince William's wedding, where her fascinator became an instant meme. But from that point onwards, Princess Beatrice has exemplified how a royal can adopt fashion trends without coming across as a starlet. This shift began with her ingenious choice of wedding dress – a vintage number from her grandmother, the late Queen Elizabeth II. Subsequently, we've seen Princess Beatrice donning ensembles from labels like The Vampire's Wife, Self Portrait, Reem Acra, and most recently, Richard Quinn.
3- The Heiress: Sabine Getty
Jewellery designer and Tatler contributor Sabine Getty is undoubtedly a shoo-in for the list of the most stylishly dressed women. Born in Switzerland to Egyptian-Lebanese parents, Sabine is wed to Joseph Getty, son of Mark Getty, the co-founder of Getty Images. When you mix wealth, connections, and style, you inevitably get Sabine Getty. This statuesque beauty, with a touch of an opera diva about her, is regularly seen in the front row at shows by Dior, Louis Vuitton, Armani, and Schiaparelli – the latter even having the honour of designing her wedding gown.
4- The Red-Carpet Warrior: Zendaya
Zendaya is our standout choice for the red carpet. It's quite the decision, considering the array of exceptionally well-dressed women, like Cate Blanchett and Naomi Watts, to name but a few. However, Zendaya is truly in a class of her own. It's hardly surprising that she's been appointed as an ambassador for Louis Vuitton and Bulgari, not to mention her role as a global ambassador for Lancôme.
So, check here why Zendaya is the best inspiration for party season looks.
5- Trend-Setter and Style Reference: Blanca Miro
Fashion consultant and designer Blanca Miró is one of the best-dressed women of the year. Her mirror selfies in her Barcelona home narrate the full story of her style. She has a flair for fusing colours, patterns, and eras in a never-ending style experiment. Blanca describes her style: "Initially, I was quite eclectic, but as time's gone by, my style has matured and settled. Nowadays, I'm a tad more relaxed. I still relish in these bold mixes but strive to keep them elegant and authentic. I adore blending colours, patterns, and eras. I've always maintained that I'm here to play with fashion and inject fun into it, which led me to create my own rules of the game." The outcome is clear; we covet every one of her looks.
6- The Elfin: Sarah Harris
In the fashion industry, there are so many notable names that we'd struggle to list them all. However, for quite some time now, Sarah Harris has been firmly on our radar. She's a journalist and the Fashion Features Director at British Vogue. Sarah Harris is easily recognisable from afar with her long, white hair, reminiscent of a character out of a J.R.R. Tolkien novel. Her style is the epitome of relaxed yet chic, timeless and minimalist. She's the go-to for endless inspiration, especially for denim outfits. Speaking of the perfect office look? Sarah's got it down to a T.
7- The Law&Crime: Gwyneth Paltrow
We mustn't overlook the Gwyneth Paltrow vs. Terry Sanderson case, where Sanderson accused the actress of being culpable for a skiing accident. Gwyneth Paltrow emerged victorious in the case and even garnered millions of new admirers for her impeccable court attire. Whilst we aren't proponents of Goop with its somewhat exploitative, new-age-naive aspect, Gwyneth's Quiet Luxury style has undoubtedly secured her a place on our list.
Finally
Well, that concludes our roundup of the best-dressed women of 2023. Of course, this doesn't cover all the stylish, cool, and creative women out there. But we've handpicked those who serve as inspiration for our daily wardrobe choices. According to the data scientist behind the Instagram account Databutmakeitfashion, brands showcasing simpler and more wearable clothing enjoyed an average of 36% more positive feedback during the latest Paris Fashion Week runways. It seems we want clothes we can actually wear. Hence, our list doesn't feature women who favour 'no pants' looks or see-through dresses over topless ensembles, nor those sporting super maxi denim skirts.
Collage @notoriousmag