6 Classic Styles: Far From Boring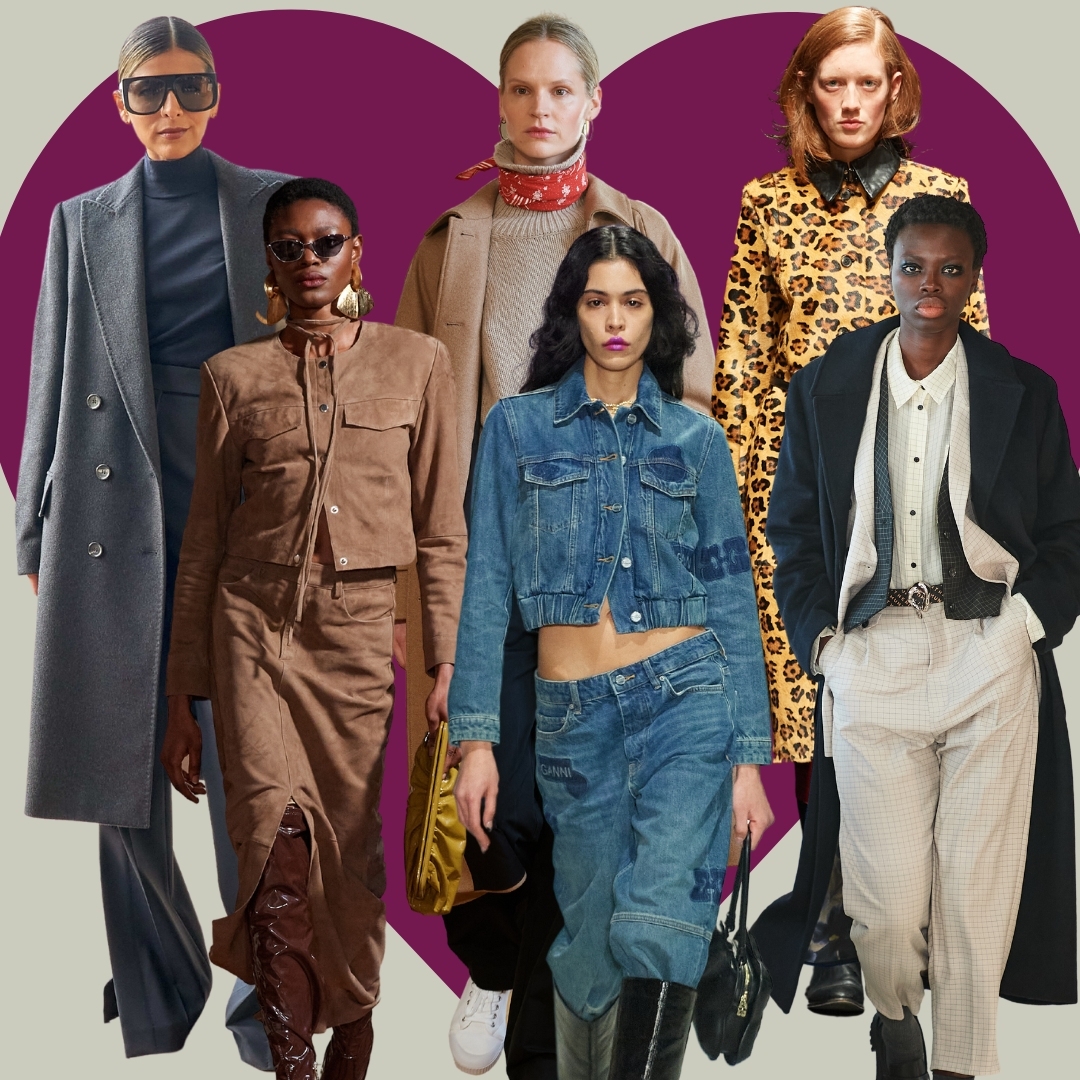 Many people think that dressing in a classic style means wearing boring clothes, but this couldn't be further from the truth. The top AW 23-24 current trends dictated not only by Fashion Weeks but also street style, Instagram and TikTok can help you revisit classic looks creating contemporary silhouettes with a twist. In other words, you can have fun with your wardrobe by spicing up classic outfits thanks to the right styling. We will show you, for example,  how to wear your classic skirt suit and grey outfit in a modern style that looks totally contemporary.
The good thing about investing in good-quality classic clothes is that they are timeless, and you can extend the life of these pieces by knowing how to take good care of them. Additionally, adding the right accessories or combining classic-style garments with one statement item will instantly take your essentials from boring to fabulous. Check next our styling suggestions.
Beige with a Twist
The first timeless fall and winter look that comes to my mind is a beige coat and a pullover combo. Although the style is classic and elegant, it risks looking a bit boring and predictable. But Scandinavian brand Skall Studio has revamped this look, pairing the beige combo with navy blue trousers and a red bandana tied over the turtleneck. A style that's wonderfully easy to replicate in your own wardrobe.
We love this bandana from Manufactum
Look 10 Million Bucks Wearing Classic Grey
Grey is THE colour of AW 23-24. On top, grey is a shade that elevates the look, it's timeless and goes with all other colours. But you'll want to try an all-grey outfit like we saw at the Max Mara AW23-24 show. Pam Arias kept the look slim with a fine knit turtleneck combined with high-waisted trousers and an oversized coat on top. Wear a pair of pointed-toe high heels and voila!
We love this cape from Weekend Max Mara
Classic Suit, New Style
Suits are a must-have in any capsule wardrobe. It's a classic style, and I would say it will never go out of fashion. However, the suit takes on a whole new flair when worn as we saw on the runway of the Scandinavian brand Munthe. It's all about layering. The suit was worn with a men's waistcoat and the cropped trousers paired with loafers. This way, you can shake off the dust from your office look without losing the classic style. Anything but boring!
Pants and Jacket and the vest.
Updating the Skirt Suit
Update your classic skirt suits with sexy boots. Have a look at the A/W 23-24 shoe trends that can revamp your look in an instant. At Copenhagen Fashion Week Fall 23, Gestuz proposes an '80s style that you must try. Besides the boots, revamp your skirt suit with bold golden jewellery, a choker, and a clutch bag.
We found these 80s-style earrings.
Jeans is Classic and Funky
Jeans are the ideal uniform for when you have no idea what to wear. They're always well-received but can go unnoticed if you don't put any styling effort into the look. However, your jeans will come out of obscurity and take centre stage if you take inspiration from the Scandinavian brand Ganni's runway. Knee boots are already a trend this season, and all you need to do is tuck your wide-leg jeans into the boots. The top of the look should remain sleek and minimal, with volume only on the bottom.
Massimo Dutti has a perfect boot for this season.
Classic Leopard Print is Never Boring
Leopard is one of the oldest prints in fashion. One of the most copied influencers, Leandra Medine Cohen, has already said that 'Leopard is the new black.' And this year, various designers have brought this animal print back to the runway. We've chosen a model from Saks Potts to illustrate how this classic print always adds an edge to any look. This leather coat can be worn to work with pinstripe trousers or jeans and with a red dress for a night out with friends.
And what about a rain cape from Manoush?
Images courtesy Copenhagen Fashion Week and Max Mara