Be sustainable and learn how to make your clothes last longer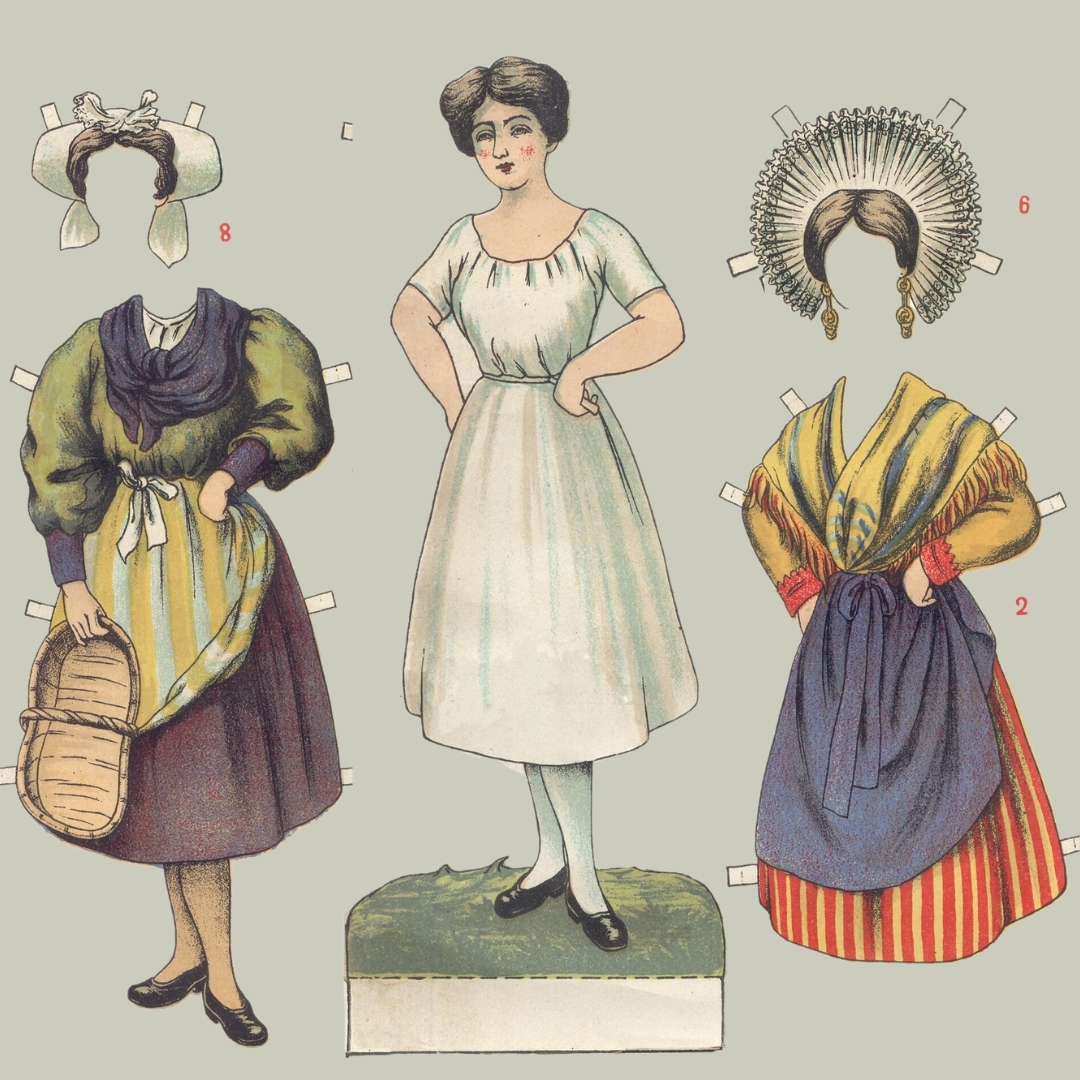 A new breed of fashion consumers is rising from the challenges that have rocked the world in recent years. On one side of the coin, we're all about brands that are transparent, sustainable, and committed to fair trade. On the flip side, the explosion of the second-hand and vintage market is a testament to this shift. But it's not just about conscious consumerism; sustainability also means taking better care of what we already own. That's why Notorious Mag hit up experts in the sustainable fashion game, like Orsola de Castro, author of 'Loved Clothes Last,' to drop some knowledge. So, we've whipped up an essential guide to help you make your clothes go the distance.
Let's get real: ditching the ultra-fast fashion scene comes with a price tag. We're shelling out more cash but buying less stuff. Plus, we're leaning into a more classic and timeless wardrobe vibe. And let's not forget, we're totally channelling our inner French girl by snagging more vintage and second-hand finds. So, those pieces need to stay as fresh as a daisy in your closet. Ready to dive in?
1- Clothes live longer when less washed
Over-cleaning causes clothes to wear out faster. Consequently, you should avoid washing your clothes when not necessary so they'll live longer. Don't get me wrong, I don't want you to go around in smelly clothes, but there are other ways, more sustainable, to clean them. For instance, you can use damp sponging to clean a stain instead of washing the entire garment.
Stella McCartney, a strong advocate for sustainable clothes, explains," If something is made from good-quality wool, such as a suit, it's designed to be brushed clean and not washed". 
Remember to always follow the washing instructions on the label to avoid disasters such as shrinking your favourite wool sweater. Use low heat when possible, and laundry bags to protect delicate fabrics from tearing.
2- Your mother was right; wash your whites with white only
If you like white shirts as much as Charlotte Casiraghi does, never wash them with any coloured garment. Additionally, you will have to wash your whites after each wear. Otherwise, sweat and dirt can build up and turn the crisp white hue into yellowish, making your clothes look old.
3- How to wash your jeans
Firstly, we tend to wash jeans on average after 1 to 3 wears but Levi's, for example, recommends washing them after 10 wears. Unless you sat on wet grass or rolled in the hay, if your denim trousers pass the sniff test, there's no need to put them in the washing machine yet. Additionally, wash them inside out in cold water to retain their original colour.
4- How to make silk clothes, including scarves, last longer
Silk absorbs sweat and dirt; hence needs to be washed after each wear. But to ensure your beautiful silk clothes last longer, wash them by hand with the proper detergent or delicate baby shampoo.
Fill your sink with cold water.
Add the detergent, and put your silk garment in the water.
Stir gently and let it soak for a couple of minutes.
Rinse and place the garment on a towel.
Gently blot with the towel to remove the excess water.
Hang the dress or top on a padded hanger and let it drip dry, avoiding sunlight.
If it's a scarf, let it air dry on the top of a dry towel, gently smooth out wrinkles with your hands and adjust the corners to make sure the scarf dries in its original shape.
Be careful; wash one garment at a time as the colours may bleed. When I was younger, I sadly ruined several silk scarves I had inherited from my mother by washing them all together.
5- How to treat cashmere to last longer
The luxurious cashmere can last very long if you know how to take care of this delicate fabric. To wash it at home, follow the exact same steps as with silk.
After washing, don't wring your sweater. Instead, roll up a towel with the cashmere piece together to remove the excess water.
Put it gently back into its original shape and let it air-dry, laying it over a dry towel.
Never hang cashmere clothes, and once dry, fold and place them in a drawer or shelf with some cedar chips, a sustainable way to keep moths away.
6- Removing stains
Stains can make your garments look old and ruin them. The first step to take, for most stains, is to soak your garment in cold water or, at least, blot the stain with cold water to prevent setting. Do not rub.
Oily stains: Sprinkle talcum, baby powder or cornstarch over them to absorb the oil. Leave it for 10 minutes, and then brush it away.
Red Wine: Sprinkle salt over red wine spills. Leave it for 10 minutes, and then brush it away. Then, wash your garment.
Perspiration or deodorant patches: White vinegar can do wonders when mixed with an equal amount of water. Use this mix to wash clothes and remove stains like perspiration or deodorant patches on silk, for example.
Coffee Stain in Synthetic Fabrics: Use a clean, dry cloth to blot away any excess coffee from the fabric. Prepare a solution with 1 litre of hot water, 1/2 teaspoon of detergent, and 1 tablespoon of white vinegar. Submerge the stained area in the solution for 15 minutes. Rinse the stained area with warm water. If a trace of the stain remains, scrub it gently with a sponge soaked in alcohol.
Coffee Stain in Cotton: We recommend the use of a commercial stain remover. If you don't have one, Take a rubber band and isolate the piece of fabric with the stain. Then dip the piece of fabric in almost boiling water. And don't dry the fabric until the stain is completely removed.
Coffee Stain in Silk 1: You can use oxygen-based laundry detergent or silk cleaning products. If you have none of them, try making a solution of hydrogen peroxide and detergent powder. Wet a clean sponge in the solution and then rub the stain with it. To prevent the stain from spreading, make sure you rub on the stained area only.
Coffee Stain in Silk 2: You can also try a solution of white vinegar and water in equal quantities. First, take a white cloth and keep it on the stain. Then apply the solution above the cloth. Blot the stain several times with different pieces of white cloth.
7- Take proper care of your shoes
Besides your clothes, you can also give a longer life to your favourite shoes by looking after them properly. And we all know that shoes can make or break your outfit, so make sure they don't look frumpy.
Firstly, spray your leather shoes, bags and even jackets with a water-resistant leather protector every few months.
Wipe clean any stain immediately as leather absorbs liquid easily.
Polish your shoes regularly and use a leather conditioner.
If possible, have wooden shoe trees to prevent creasing.
It is better to avoid wearing the same footwear two days in a row.
And lastly, replace the soles when they start looking worn out.
Images: copyright pilllpat (agence eureka), CC BY 2.0, via Wikimedia Commons.