#NotoriousOnTour: These are the bags Parisian girls are carrying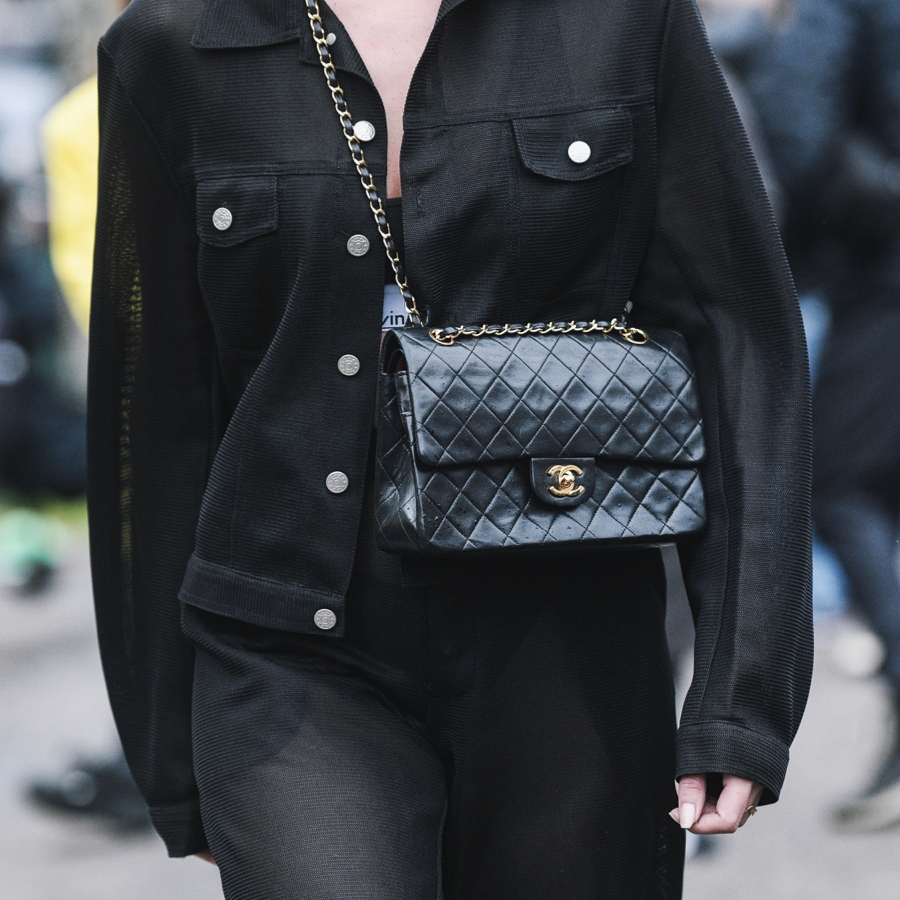 As you already know, Notorious is on tour and is currently in France. While strolling in Paris and checking the street style trends, our sharp-eyed editor-in-chief spotted three bags that fashion-savvy Parisian women are carrying right now.
Fashion Weeks brought us some fabulous bag trends for spring/summer, but Parisian girls have elected classic totes from three luxury fashion brands; that is, Chanel, Yves Saint Laurent, and Hèrmes.
The quintessentially French Chanel, always a favourite
Although Chanel bags have caused a storm on social media lately, chic handbags have been the ultimate symbol of luxury and the object of desire of fashion enthusiasts for decades. In short, Parisian women add sophistication to their effortless fashion style by carrying the iconic Chanel bag with its distinctive interlocked Cs and metal chain. 
Whether in patent green or black, the classic Chanel bags instantly elevate any outfit. As a result, we see Parisian women carrying this timeless bag with relaxed trends like jeans and sneakers or with dressed-up outfits to go out.
Yves Saint Laurent
Above all, elegant and understated, the sleek Saint Laurent handbags are a wardrobe staple that fashion editors and stylists recommend as they are absolutely timeless. The luxurious Saint Laurent bags come embellished with a statement YSL clasp, and we especially love the olive green tote that is bound to become a Parisian street style trend. By the way, when visiting Paris, you shouldn't miss a visit to the fabulous Yves Saint Laurent Museum, a must-see for fashion aficionados.
The timeless Hermès bag
Undoubtedly, the classic Hermès Kelly and Birkin bags have been a must-have trend for sophisticated women worldwide. Consequently, every style icon on earth has carried an Hermès bag on her arm. For example, Grace Kelly and her daughter Princess Caroline de Monaco and Victoria Beckham (who owns 100 Hermès bags). In fact, the Hermès Kelly bag is the most desirable bag in history and an excellent investment; read here why.
The model we're seeing in the streets of the French capital is the smaller Kelly bag. Certainly, Parisian women know the styling secret behind how to carry this über-exclusive bag trend. You must leave your Hermès bag with the straps open, to add a touch of nonchalance and effortlessness.
Consider buying a pre-owned statement bag
Besides being quite an investment, some of these bags have long waiting lists. For example, to buy a Birkin bag, you may have to wait somewhere between five to ten years! So, why not consider purchasing a sustainable second-hand tote? You can find the bag trends Parisians are wearing on sites such as Vestiaire Collective, Farfetch, The Real Real, The Luxury Closet, Gilt, and Rue La La.
Title photo via Shutterstock.