How to fix your hair after summer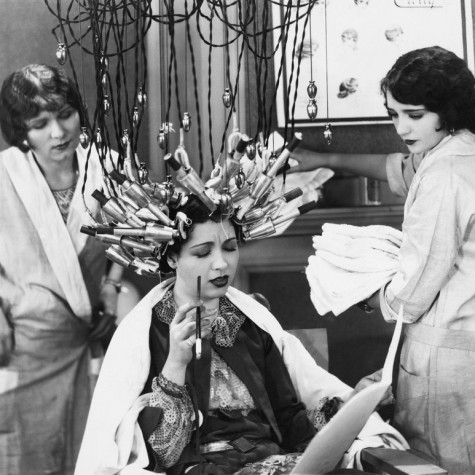 There are a lot of beauty benefits that come with summer. Sunkissed skin, cute freckles and highlighted hair. The latter though can get a little problematic if you are not taking care of your hair properly now. Hair that was exposed to a lot of sun, chlorine and saltwater needs some extra pampering after summer, and you should really take your time to do so. We are sharing with you our hair rescue tips that will fix dry and damaged lengths in a minute. Ready to know how to fix your hair after summer?
OIL TREATMENTS ARE YOUR BEST FRIEND
Sounds almost too easy to believe, huh? But oil is one of the best things that you can put onto your damaged hair. No matter if you use olive, argan or coconut oil, it will moisturise your hair and give some strength back to it. Spread the oil evenly onto your lengths, leave it in overnight and wash it out the next morning. For easier and faster application, you can also mix a few drops into the conditioner you are using.
GO HEATLESS
If you are that kind of person who just can´t live without their curling wand or flatiron, please rethink this routine of yours. Using hot tools on your damaged hair is like stepping out into the sun with an already existing sunburn. You (hopefully) wouldn´t do that either, right? Try to use less heat on your hair and rather embrace your natural look by letting it air-dry. If you really can´t stand your natural hair structure, try new styles like a loose braid or bun. But giving a break to your mane can really help to fix your hair after summer.
REPAIRING FROM WITHIN
Besides the external treatments, you can also support your hair from within. Make sure to eat meals that contain lots of healthy fats, biotin and protein, and always drink enough water. This will not just make a difference for your hair, but also for your skin, nails, digestion and overall health. So, how to fix your hair after summer from within? Just add to your diet the following foods: eggs, berries, spinach, fatty fish, sweet potatoes, avocados, nuts, seeds, sweet peppers, oysters, beans, soybeans and meats.
NEW SEASON, NEW LOOK?
If nothing helps, it is sometimes better to just ring down the curtain. Chop the split ends off, try a new look and fall in love with it! Long mermaid hair isn´t everything and a short(er) and modern style might be the best way to start into fall.