Hair Trend: Take a Deep Breath, Mullets are Back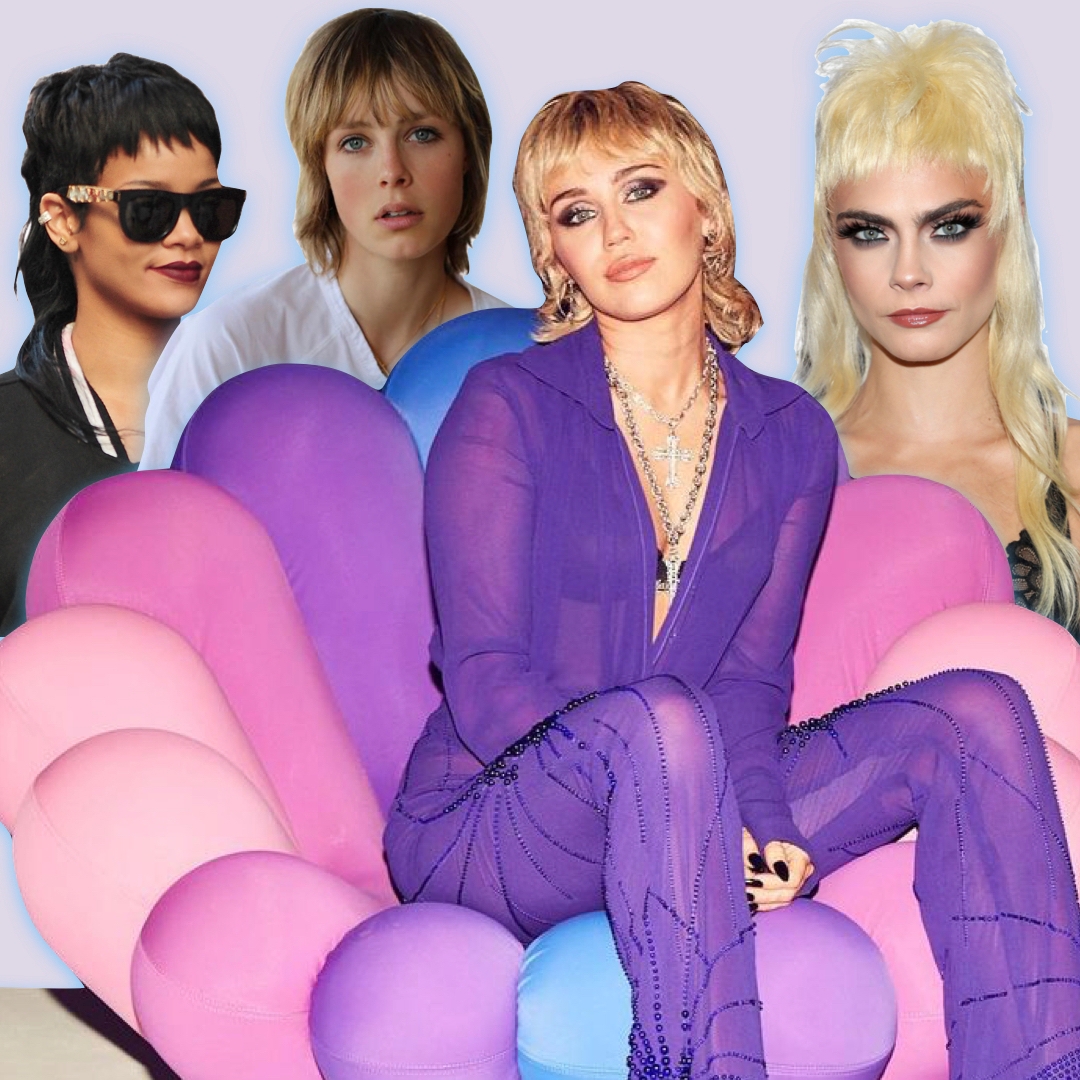 You know what they say; never say never. Because, yes, among the many surprises this strange year has brought us, the mullets (the infamous hairstyle of the '80s we loved to hate) are back!
It is quite normal that when women are longing for life changes, the first thing to change is the haircut. So it's no surprise that during the pandemic, we've seen so many cutting fringes; the lockdown bangs. But now, the change is being a tad more radical; the new hairstyle invading Instagram is the '80s mullet that is back with a vengeance.
What are mullets
Think of Joe Exotic from Tiger King, one of our favourite Netflix series, and you'll know what a mullet is. This hairstyle consists of short hair on the top and sides while the back is kept long. And, like many things from the '80s, the mullet was considered for a long time so bad that it ended up becoming cool.
Both men and women used to wear the androgynous cut. David Bowie's Ziggy Stardust, for example, wore an absolutely cool red mullet.
And the pop-metal band Van Halen wouldn't have been the same without David Lee Roth and Eddie Van Hallen's voluminous mullets. Singers Pat Benatar, Dolly Parton and Joan Jett were among the many fans of this strange hairstyle of the '80s.
Why are the mullets back?
Thanks to TikTok, this hairstyle is becoming more and more popular. In fact, the fun before-and-after videos with the hashtag #mullet have almost 1.3 billion views on TikTok. And because the haircut with irregular proportions and lengths is quite easy to do it yourself, we see so many around.
But it's not only bored young people who cut their hair for a bit of fun during the lockdown. Models and stylists are also sporting mullets. Kaia Gerber, for example, got a mullet-style bob this year. Rihanna appeared with the '80s haircut recently and had British model Cara Delevigne wear a faux-mullet on the catwalk. Another celebrity wearing the new hairstyle hit is Miley Cyrus, whose father, Billy Ray Cyrus, is the king of the mullets in the country music world.