What to Wear for a Job Interview According to Head-Hunters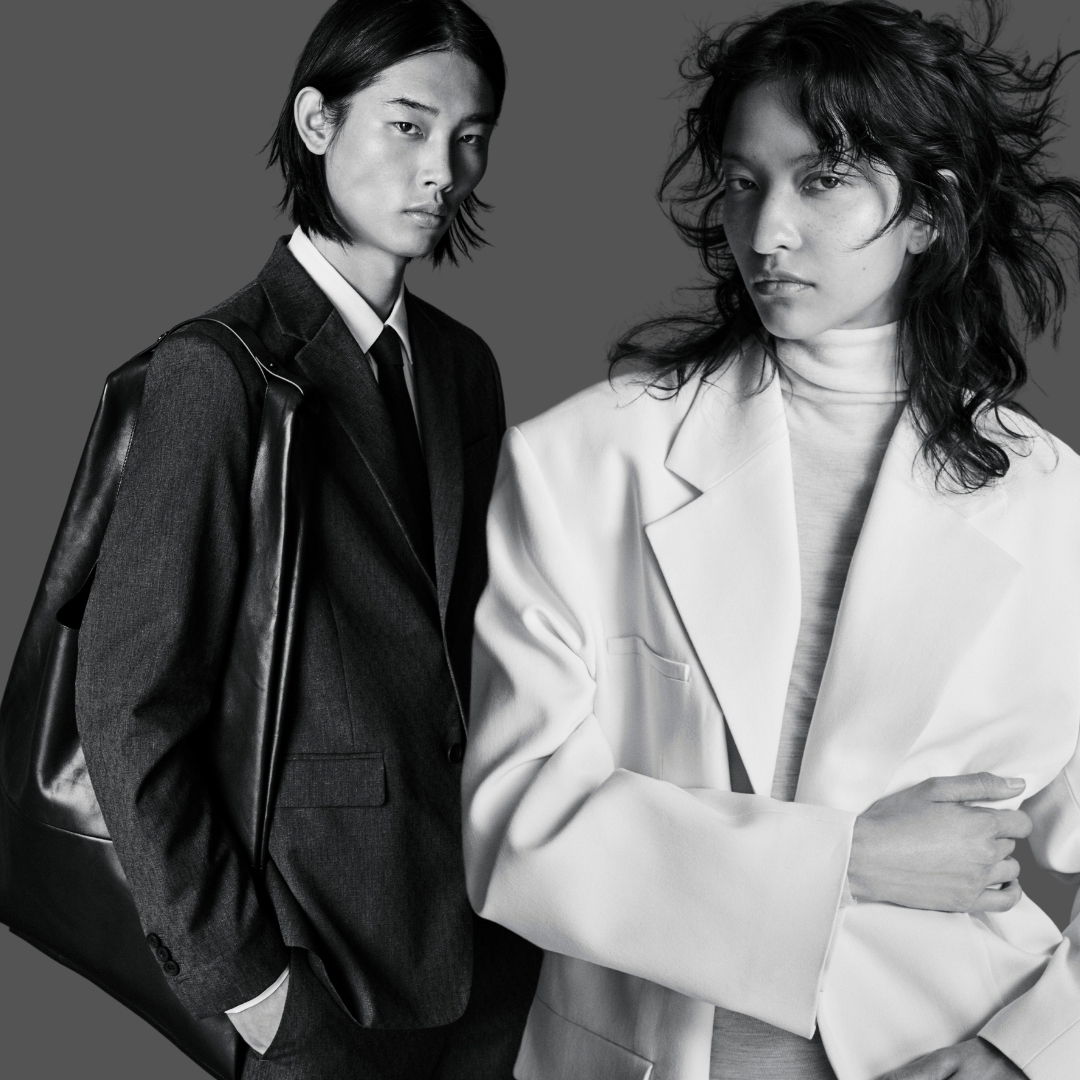 The first steps of the selection process are behind you—tests cleared, case studies aced, and your application has moved forward. Now, you're staring down the prospect of meeting your potential next boss. It begs the pivotal question: What to wear for a job interview? We've delved into insights from the most influential head-hunters, career advice websites, and specialists to assemble the ultimate guide for both men's and women's attire for job interviews. Beyond making a lasting first impression, dressing appropriately can also positively influence how you feel, empowering you with confidence. Let's explore this comprehensive guide on job interview attire, informed by both company culture and the psychology of colours in job interviews.
1- Understanding Company Culture: What's Appropriate to Wear for a Job Interview
Why it's Important:
Understanding a company's culture can give you valuable insights into what attire would be most appropriate. You don't want to go to an interview at Google, for a marketing position, wearing a suit. Neither, do you want to go to a job interview at Deutsch Bank wearing sneakers.
How to Find Out:
Check out the company's website, social media, and any employee reviews you can find online.
2- Men's Attire: Making the Right Choices for Formal to Casual Interviews
Formal Settings:
Suit & Tie:
A two-piece suit in black, grey, or navy paired with a crisp, white or blue striped shirt and a conservative tie.
Semi-Formal:
Blazers and Slacks:
A nice blazer and a pair of tailored slacks will do. You can opt for lighter shades but keep it professional. A winner combination is a navy blazer, beige pants and a white shirt.
Casual:
Smart Casual:
Think button-down shirts and khaki chinos, or even quality dark jeans if the company culture permits.
3- Women's Attire: Navigating the Spectrum of Professional Dress Codes
Formal Settings:
Skirt/Pant Suits:
Stick to neutral colours like black, navy, grey or beige. Keep skirts knee-length and pants straight-cut.
Semi-Formal:
Blouse & Skirt/Slacks:
A tailored blouse with a skirt or slacks works well. Feel free to add a little personality with colours but keep it subdued.
Casual:
Smart Casual:
A nice blouse with tailored pants or even dark jeans if appropriate. No low necklines or excessively tight clothing.
4- The Evolving Corporate Wardrobe: Do T-shirts, Sweatshirts and Hoodies Belong?
Yes:
If you are an IT genius heading to Silicon Valley or into any creative career, these three staple pieces in your wardrobe are perfect for a job interview.
Tips:
Choose a plain t-shirt or hoodie without graphics or controversial messages. You don't want to give the idea that you'll be a problem within the balanced culture of the company.
5- Stepping Right: Shoes to Wear for Your Job Interview.
Why It's Important:
Consciously or unconsciously, your interviewer will check what shoes you are wearing. It's human.
Tips for Her:
Not too high and not too sexy shoes, neither high heeled platforms. On the contrary, choose flats or low heels. Remember that comfort and modesty are on your side.
Tips for Him:
Invest a little more in your shoes and socks. Brown natural leather loafers will put you to the side of the winners. And wear classic socks (no funny little patterns) matching your jacket— for example, a blue marine jacket with classic jeans, blue marine socks and loafers.
6- Accessorising for Interviews: When Less is More
Why it's Important:
Overdoing accessories can distract from your skills and qualifications. and also can be interpreted as a sign of superficiality.
Tips:
Hats are a no-go accessory. And so is too much bling-bling.
Stick to a wristwatch or a bracelet. And perhaps one other piece of subtle jewellery, such as a nice ring, a small earring, and eventually, a slick chain.
7- Personal Grooming Tips: How to Shine Without Overdoing It
Why It's Our Favourite Topic:
Because hygiene and self-care can say a lot about your personality and organisational skills. Having said that, clean your teeth before going to a job interview and don't forget to spray a fresh deodorant. Being polished will make you feel comfortable and self-assured. In this case, the message is that you will do your job as clean as you are.
Tips:
Hair: Neat and styled but not overly done.
Makeup: Keep it neutral and minimal. Read here how to do the No-makeup makeup.
Nails: Trim and file your nails. And regarding nail polish, choose nude shades.
Fragrance: Skip it or keep it extremely light.
8- Dressing for the Weather: Another Layer of Interview Preparedness
Why it's Important:
During Summer, the majority of the offices have air conditioning, so take with you a cardigan or blazer because you don't want to start shaking in front of your potential boss.
During Winter, choose an outfit that you can take your pullover off if the heating system is too hot because you don't want to start sweating.
Remember:
Shaking and sweating can be 'read' as a sign of nervousness or insecurity.
9- Bonus Section: The Psychology of Colours in Job Interviews
You might think that the colour of your attire is a minor detail, but psychologists and head-hunters beg to differ. Colour can actually say a lot about you and could subtly influence the interviewer's perception.
Blue: The Safe Bet
What Psychologists Say:
Blue is often associated with calmness and trust. Wearing blue can make you appear more reliable and confident.
What Head-Hunters Say:
Blue is a common favourite in corporate settings. It's viewed as a 'safe' colour that works in almost any situation.
Black: The Powerhouse
What Psychologists Say:
Black commands authority, power, and sophistication. However, it can also be seen as overly intimidating or domineering.
What Head-Hunters Say:
Perfect for high-level executive interviews or roles that require strong leadership. However, it might be too overpowering for entry-level positions.
Grey: The Balanced Choice
What Psychologists Say:
Grey symbolises balance and sophistication. It's less commanding than black but still exudes confidence.
What Head-Hunters Say:
Gray is a versatile choice that's appropriate for almost any level of job interview, from entry to executive.
Beige: The Comfortable Middle
What Psychologists Say:
Beige conveys reliability, stability, and warmth, but it's also seen as less memorable.
What Head-Hunters Say:
Beige is often recommended for jobs in education or counseling but is generally not advisable for fields like tech or marketing where a more dynamic presence may be beneficial.
Red: The Bold Statement
What Psychologists Say:
Red is the colour of passion, energy, and action. It can capture attention but can also be seen as aggressive or domineering.
What Head-Hunters Say:
Red could work for jobs in sales or roles requiring high energy. However, use it cautiously—perhaps a red tie or pocket square instead of a full red suit.
Hope we got you covered about what to wear for a job interview, and from the bottom of our hearts, we wish you all the luck.
Photos via @COS, @Chanel and Infographic via @Notoriousmag