Buy Less, Buy Better: A Full Guide to a Sustainable Wardrobe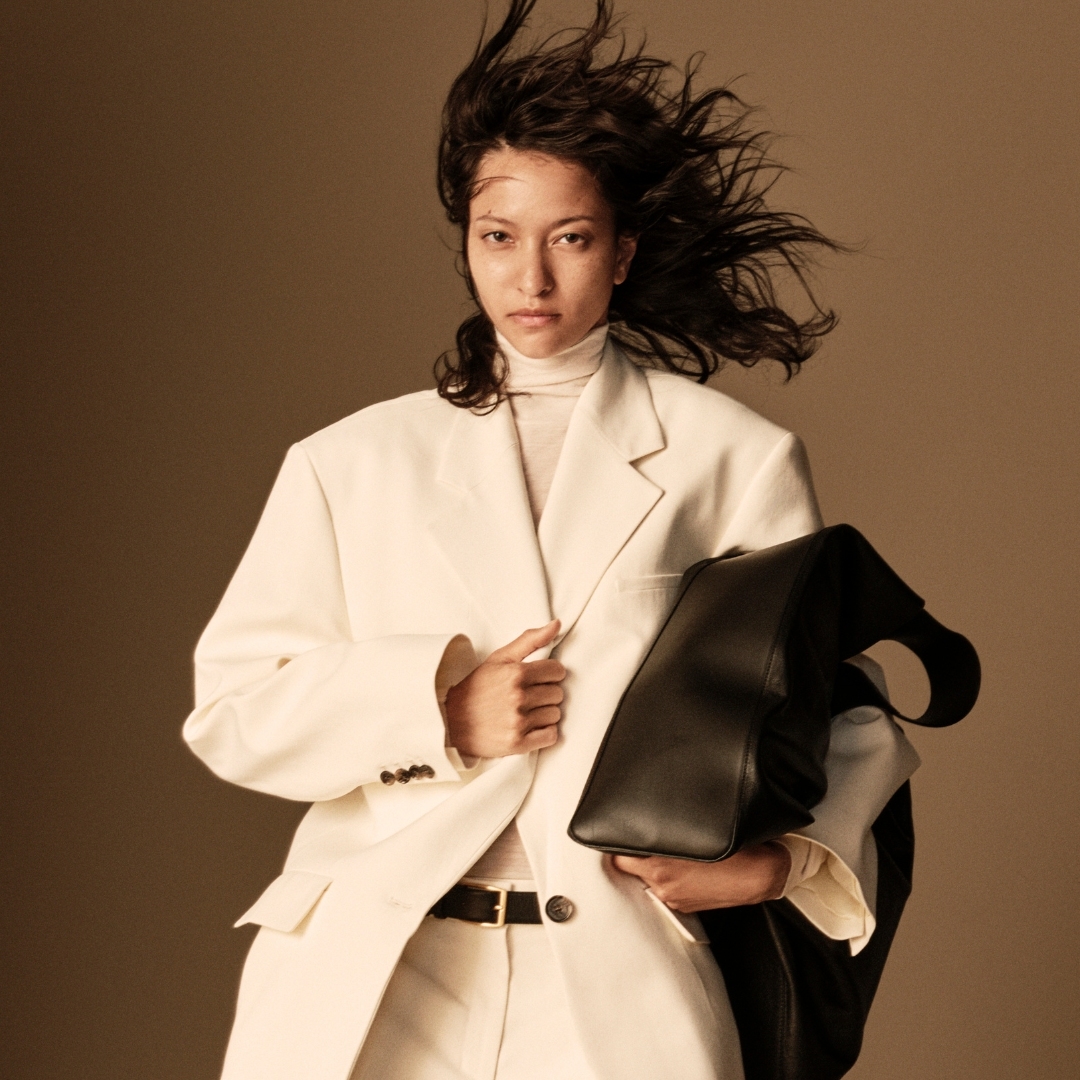 You've probably caught the drift by now: the future of fashion is all about sustainability. And guess what? We're here to spill the tea on how to "Buy Less, Buy Better" and still slay the style game. Sounds like a tall order? The vibe we're going for? Shop smarter, not harder. Keep scrolling, and we'll decode this for you.
Basic Golden Rules to Swear By:
Classic Over Flashy: Embrace classic, timeless pieces—they're the backbone of any killer wardrobe.
Trendy in Moderation: Sprinkle in one or two trendy items. Think of them as the fashion world's version of limited-time offers—here today, gone tomorrow, but oh-so-fun. But remember, moderation is key.
Quality Over Quantity: That grey cashmere might not scream "party" like a neon cut-out vest, but pair it with a neon accessory, and watch it transform time and again.
Feel-Good Fashion: If it doesn't spark joy and confidence, it doesn't belong in your wardrobe. Wear what feels authentically you. Find your groove, stick to it, and voilà—you've got your signature style. It's like hitting the fashion jackpot!
Smart Accessorising: Let your accessories do the talking. They can refresh and revamp any outfit without needing a complete wardrobe overhaul. Keep it logical with apparel, but let your accessories showcase your feelings.
Mastering the "Buy Less, Buy Better" Mantra:
1- The Lego Effect: Got a big event, like your ex's wedding, and want to outshine even the bride? Before splurging, ask: "Can I rock this dress on multiple occasions?" Opt for versatile classics and jazz them up with trendy accessories. Post-event, that same dress can be office-ready or perfect for a casual dinner. The Lego Effect is all about remixing and layering to create diverse looks. For inspo, check out Tory Burch's AW 23/24 collection.
2- Quiet Luxury on a Budget: Iconic style doesn't always mean designer price tags. The essence of "Buy Less, Buy Better" is investing in quality, not brand names. There are brands that serve luxe vibes without the luxe price. Think timeless, think quality, think value. Here you can find Celine, The Row, Jil Sander, and Saint Laurent vibes without breaking the bank.
3- Stay Authentic: If it doesn't fit or resonate with your style, it's a hard pass—even if it's on sale. Don't hoard items for "someday." If sneakers are your jam, own it. Your wardrobe should be a curated collection of pieces that reflect you.
4- Declutter & Elevate: A cluttered closet is a style killer. Regularly assess, declutter, and refine. Remember the rule: if it hasn't seen daylight in a year, it's time to let it go. A streamlined wardrobe not only sparks joy but also makes outfit planning a breeze. You'll be proud of your wardrobe, which makes the next point easier to accomplish.
5- Avoid Retail Therapy: Shopping on a whim or when you're down? Bad idea. Instead, indulge in some self-care, like treating yourself to a delish dessert. Shop when you're feeling fab—it'll help you make choices that align with the "Buy Less, Buy Better" philosophy.
6- Cherish Your Investments: Make your pieces last by caring for them. No one's rocking wrinkled outfits in 2023! Learn the art of garment care, and consider adding some lavender to your closet to keep those pesky moths at bay. Rotate your shoes and store your bags properly. Proper care extends their life, ensuring you get the most bang for your buck.
In Conclusion:
The "Buy Less, Buy Better" movement isn't just a trend; it's the future of fashion. Embrace it, and you're not just upgrading your style—you're making a statement. Let's make 2023 the year of sustainable style.
Images Courtesy @COS and @CPHFW