Why are chinos called chinos? 
And are chinos and khakis the same?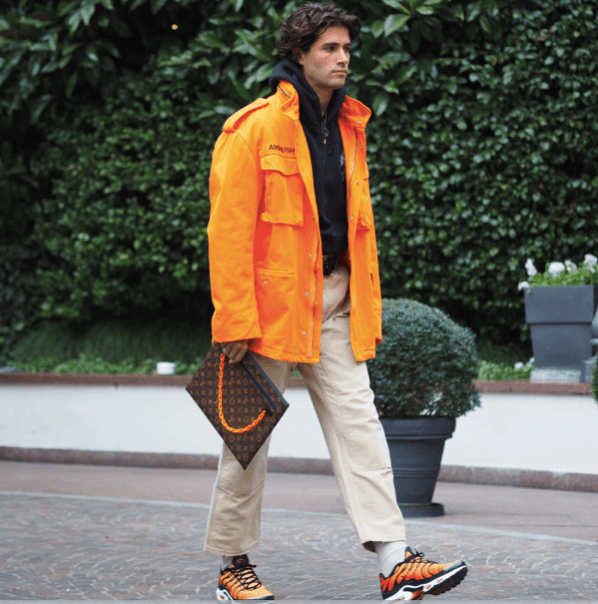 Chinos are probably the most popular trousers for men, the classic cream cotton pants are a staple all stylish men have in their wardrobe, but do you know why they're called Chinos?
What's with this name?
As you might have already guessed, the name chino is the slang word for China. Initially made in China, using the popular Chino cloth, a 100% cotton material, these trousers became widely known as Chinos. The reason why Chinos quickly widespread and became so popular among men is because the durable fabric has been used for many years to make the British and the U.S. Army uniforms.
Are Chinos and the popular Khaki trousers the same?
Although many people put chinos and khakis in the same basket, there are quite a few differences between these two types of popular trousers. Chinos are usually made in lightweight cotton or cotton-blend with a slightly shiny finish. They have a closer fit and concealed pockets that make them more formal than their close relatives, the khakis made in more robust cotton twill. The pockets and the stitching on khakis are visible, and the popular pleated pants are wider hence more informal than chinos.
How to wear Chinos
Chinos are so popular because these trousers are incredibly comfortable and versatile. When worn with a dressier shirt, tie, blazer and oxfords or leather loafers, you can wear your chinos to work. Or even to more formal occasions like a dinner party with friends. If you want to look a bit less formal, leave the tie at home. For a casual look, wear chino trousers like you would a pair of jeans, pair them with a Hawaiian shirt that is a popular trend again, for example. And finish your cool look with driving loafers, top-siders or sneakers.
Our editors select independently all products featured on Notorious-mag. However, when you buy through our links, we may get a commission.
You may also enjoy Church's men collection AW21 at an elegant and quite surprising auction.
[fvplayer id="156″]
Photos via Shutterstock