5 tips for nailing the perfect working woman wardrobe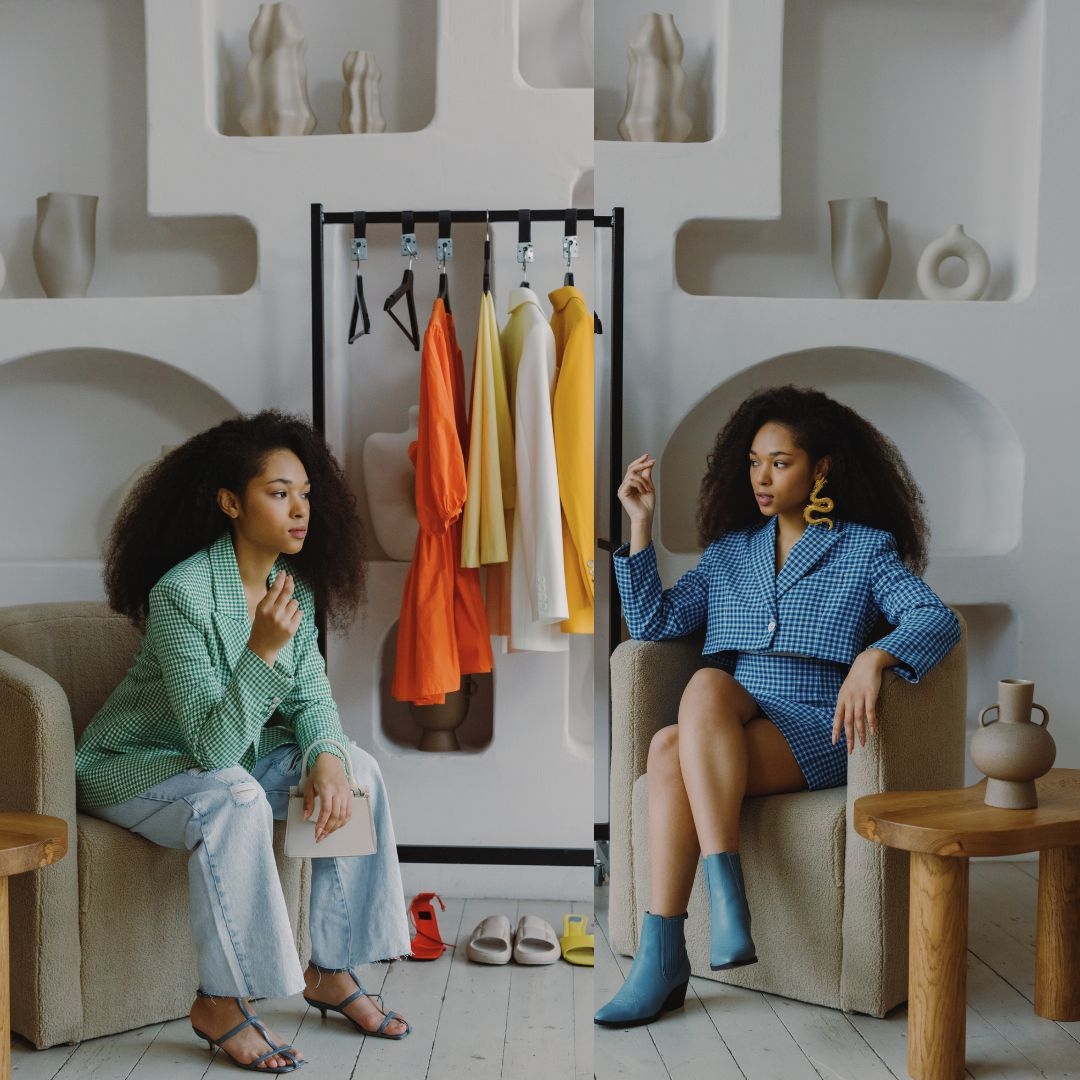 Having an intelligent wardrobe, where you quickly find the perfect look for the office, is one of the crucial tools for a working woman. Imagine starting the day early because you have an important meeting and suddenly losing half an hour of your precious time in front of the wardrobe without knowing what to wear. When I worked in an office, I used to choose the clothes I would wear to a big meeting with clients the night before. But when I became a mother, I didn't even have time for that. So if you are a businesswoman and a mother simultaneously, everything in your life has to run like a Swiss watch, including your closet.
I have been a working woman since I was 18; I started in Brazil and have had offices in Spain, Austria and Germany. I raised a son and a daughter and am still married to the same husband, who also happens to be my business partner. So here is a summary of my resumé to let you know that the tips you will read from now on are working-woman-wardrobe proofed.
If you purchase something through the links in this post, Notorious-mag will get a commission.
1- You don't need a big wardrobe. You need to find a style.
Having lots of clothes is not the solution; it's often a problem. Usually, those with a sea of clothes feel obliged to use everything they have but always wear the same pieces. And worse, when you force yourself to wear what's been in your wardrobe for a year with the tag still on, you look like Vanessa from Gossip Girl. However, a sharp businesswoman knows the importance of focusing on a subject and eliminating everything extra to get a good result. Applying this strategy to your wardrobe, you will have clothes representing your style and colours that you know fit you. In the end, finding your perfect office outfit will be easier.
2- If you look good in pantsuits
Start finding your style through the clothes you feel good wearing. Because if you are comfortable in your outfit, you already did 50% of the work finding your style. So, if trousers and a blazer are a flattering look for you, try different colour combinations and textures to avoid being boring. Among the trends for Autumn/Winter 2022 are colours like red, green, lilac and orange, which you can wear all in the same colour or mix with the basic black, beige and grey. Let's take a look at some look ideas for the working woman using just a few pieces of clothing:
3- If you feel better in a skirt
If you work in an office that allows business casual attire, you don't just need to wear a pencil skirt to look good. The autumn/winter 2022 trends from Copenhagen Fashion Week show that we will wear the classic chalk stripe fabric in skirts and dresses with modern cuts. And the pleated skirt is a joker in the wardrobe because it looks good on any type.
Here are some ideas to wear to the office this Fall:
A black skirt is a basis for you to play with colours. Wear it with a red, pink, and green pullover. Another option is to wear it with a classic grey or black pullover and leave the colour touch on the tights. I love tights.
As Victoria Beckham proposed, an A-line skirt with a bomber jacket is a trendy look. But if you prefer a blazer, remember that in 2022, they are longer and with shoulders, as seen on Burberry's runway.
4- Colours and textures
Consider that combining off-white on off-white always makes the look more expensive than it is. And the black outfits presented in Victoria Beckham collections – among other designers, always create a polished and sophisticated result. However, if you want to add something new to your wardrobe, consider some bouclé a la Coco Chanel.
5- Accessories and make-up
For a perfect working woman wardrobe, less is more. Use discreet jewellery and little make-up, as Chanel's beiges line proposed. And ponder that shoes are a key item when the outfit is classic and soberer. If I were you, I would invest more in shoes than clothes. And I'm not only talking about the quality of the shoes but also the design. It will help if you take a chance with more daring shoes, like a Gucci loafer or a Prada sling back. Your boss will notice it better. Of course, your talent and skills are more important, but your style communicates commitment, seriousness and ambition to grow.
Images via Pexels, CPHFW, Shutterstock, Max Mara by @Stefano Guindani and Max Mara by ©Pier Nicola Bruno