The top 10 luxury watches in 2018/2019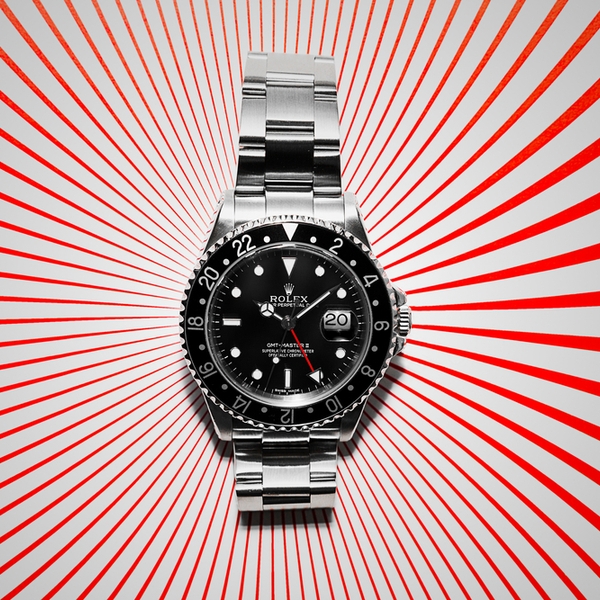 Luxury watches are the number one accessory for men, and let's face it. A watch can turn any ordinary outfit into a distinctive and elegant look. Do you know which are the most sought-after watches?
According to the Chronext ranking based on the 2018 sales of the leading luxury watch e-shop, Rolex continues in the leading position as the most coveted watch. As a matter of fact, on the top-10 list, the Swiss brand appears in the top 3 spots.
Interestingly, for the first time, a women's watch has made it to the top-10 ranking, proving that women are becoming more relevant in the luxury watches world. Not only diamonds are a girl's best friend!
If you purchase something through the links in this post, Notorious-mag will get a commission.
This beautiful Rolex has been considered one of the best watches in history for decades. It is both sporty and elegant; no wonder men love it!
The model with simple and sleek lines and date display has been 1945, the go-to watch for understated and effortless elegance.
More sporty and modern, this model that shows three time zones simultaneously was launched in 1985 and remains today one of the most coveted Rolex watches.
Sporty and practical, this TAG Heuer is also very robust and popular among men.
One of my brother's favourites, the Moonwatch, is a watch for men who are fascinated by history and technology since it was famously worn during the first moon landing!
6 – Omega Seamaster Diver 300 M
In last year's ranking, the Seamaster Diver was in first place. It is one of the most popular Omegas because of its high technology and beautiful design.
It is the watch for professional and amateur divers and ocean lovers alike.
8 – Rolex Cosmograph Daytona
This classic Rolex, especially the steel model, has become a cult watch due to its rarity
The minimalist and elegant wristwatch is already a design classic.
This legendary watch, which first appeared in 1917, is easily recognised by its famous rectangular shape, the Roman numerals and a small sapphire or spinel cabochon set in the crown.
Photo Shutterstock