The Best Colours for Your Skin Tone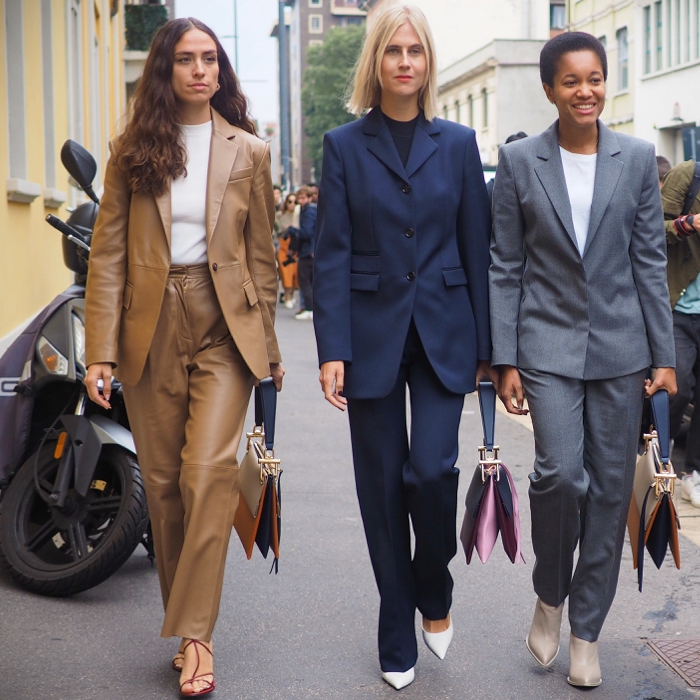 Do you know whether you are a spring, summer, fall or winter type? Most people don't. But with this precious information, you can determine which colours go best with your skin type and rock looks in the best hues to wear. There is so much you should take into consideration to know what colours to wear when picking out clothes—for example, eye and hair colour, haircut and last but not least; your skin tone. Just rushing into the stores and randomly picking out the pieces that you like or that are on-trend is thus not always the best idea. To help you out, we summed up the whole "which-colour-suits-me-best" topic so that you finally know how to look your best.
If you purchase something through the links in this post, Notorious-mag will get a commission.
Light complexion
If you have fair skin and maybe also some freckles, green is your go-to hue. Yes, among all colours, green suits best your skin tone. And although green may not be everyone's cup of tea, some hues are gorgeous to wear. Think of mint, emerald or bottle green. Additionally, camel and beige pieces also work well with light skin tones, and they go perfectly with green items. Other colours: black, grey, all pastel hues, blue, orange, red and purple.
Medium complexion
If your skin tone is all bronzy and sunkissed, the best colour for you should be something metallic. Silver, gold, copper – it doesn´t matter as long as it is as shiny as your skin. For a more subtle look, pair your new metallic pieces with something olive or the cool military green, which is one of the fashion colours for fall 2020, because, it couldn´t be more obvious; the best colours to wear for your olive skin tone: olive clothes!
Other colours: white, off-white, yellow, ochre, red, gold and silver.
Dark complexion
Girls with dark-skin tones never go wrong with bright hues. Royal blue, cherry red, orange or yellow are the best colours to wear with your skin tone. Bold colours look amazing against dark skin, and they will make you look radiant, which is something we need now more than ever.
Other colours: white, off-white, beige, pastel hues, avocado green and Valentino pink.
Street style photos courtesy of cphfw by STYLEDUMONDE_ Paris Fashion Week via Shutterstock_Photo courtesy of Zalando X Adidas _Title @shutterstock