Nothing to wear? We have 6 outfit ideas for this week 
For all occasions.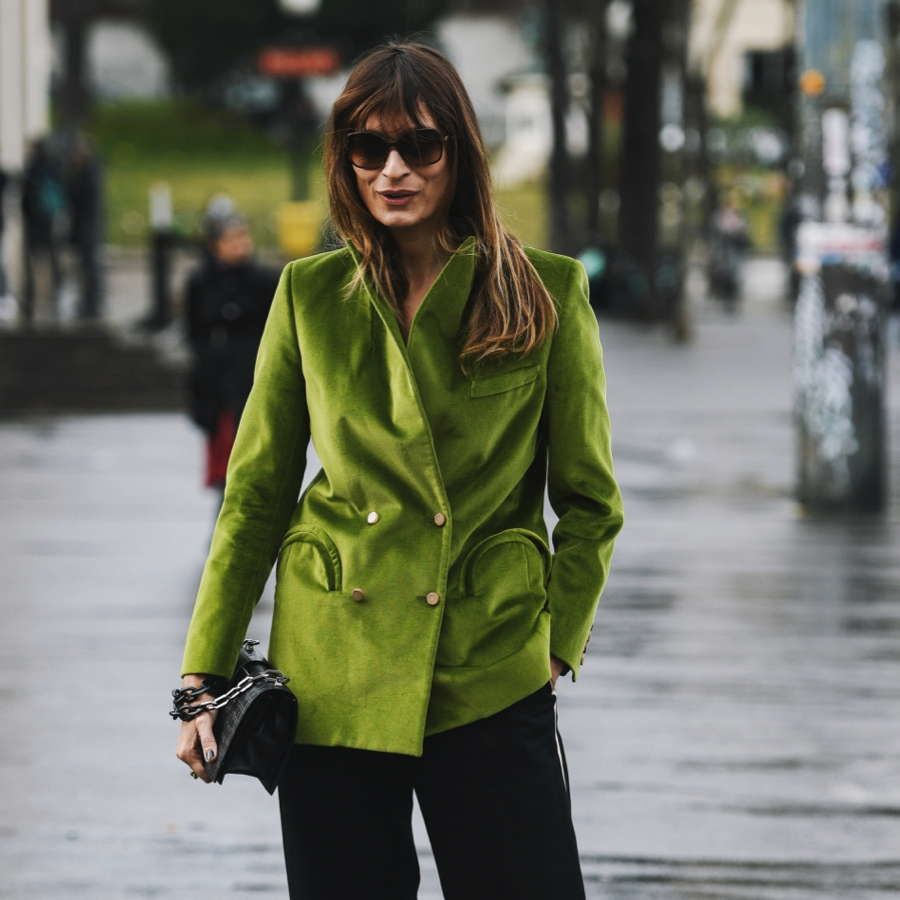 You know those days when you stare at your wardrobe and think you have nothing to wear? It's a feeling you usually get at the end of winter when you're tired of wearing the same outfits and coats the whole season. So, we've put together six outfit ideas to shake the winter blues. Get inspired by the fashion-savvy women we selected and recreate their looks to update your winter capsule wardrobe. You'll find here super wearable and stylish outfit ideas for different occasions, in other words, all you need this week; from office to night-out looks, and from errands in the city to countryside style and skiing trips. 
Our editors choose independently all products featured on Notorious-mag. However, we may get a commission when you buy through our links.
Tired of your winter wardrobe?
Consider wearing now your springtime white jeans instead of the usual black or grey trousers. Among the outfit ideas, we especially like white denim pants paired with a camel turtleneck that you can wear this week and the following season too. Then, throw a coat over and create a beautiful texture play by adding a silk scarf, either as a belt or on your head as the stylish Scandinavian girls do. And since you're here, read How to make your normal white jeans look super expensive.
Are you back in the office?
Give a new life to the power-suit office look. A modern suiting recipe is to combine a velvet blazer with cropped pants and slouchy boots, hence creating a professional look with a contemporary silhouette. Otherwise, you can tuck tracksuit pants inside your ankle boots. Finally, choose a green blazer and black trousers similar to the outfit above or read The ultimate guide on how to mix colours for more hue combination ideas.
Errands with the girls
You have to run errands in town and maybe, meet your besties for coffee? This leather outfit is the perfect inspiration for a stylish and relaxed look. We recommend you invest in a good leather dress that is timeless and ageless, which means you'll be able to wear it for many years to come. Additionally, it's a great piece to transition from winter to spring because you can keep warm on colder days by wearing tights and knee-high boots. And you can easily dress down your look for a casual day in town by wearing chunky ankle boots. Complete your outfit with a statement cuff bracelet and chain necklace. But make sure your accessories are in silver, one of the 15 top jewellery trends to wear in 2022.
Dinner and drinks like Cinderella
Those who live in cities Vienna, where everything closes at midnight because of the COVID restrictions, here's a great outfit inspiration to go out and feel like Cinderella (at the ball, not scrubbing the floor, of course!) Create a fantastic high-low look by pairing a basic white tee with tailored trousers in a luxurious material like silk and bejewelled pumps. Additionally, add a springtime vibe to your outfit wearing the Pantone Colour of 2022.
Countryside weekend
Refresh the bourgeois-chic-countryside uniform switching from the plaid-Barbour Chelsea-girl look to a cool jumpsuit with a dash of camouflage or animal print. By the way, this is a stylish look that works well in the city when you want a wearable outfit, but you are out of ideas. 
Skiing day trips
Enjoy the ski season in style. But your apres-ski looks are as important as your skiing gear. Chunky cable knits are a must, even better if paired with comfy leggings that are back. And remember, it's cold outside. So do like the trendiest fashion-savvy girls and wear the balaclava trend Miu Miu introduced for winter 21/22. Finally, you may also want to check the latest winter accessory trends in our Guide For Harsh Weather: the coolest winter hats and gloves.
All photos via Shutterstock and Mango.
Find some more outfit ideas in the cool looks our editors wear looking for the best bakeries in Vienna.
[fvplayer id="378″]