5 Instagram accounts to follow for timeless and chic looks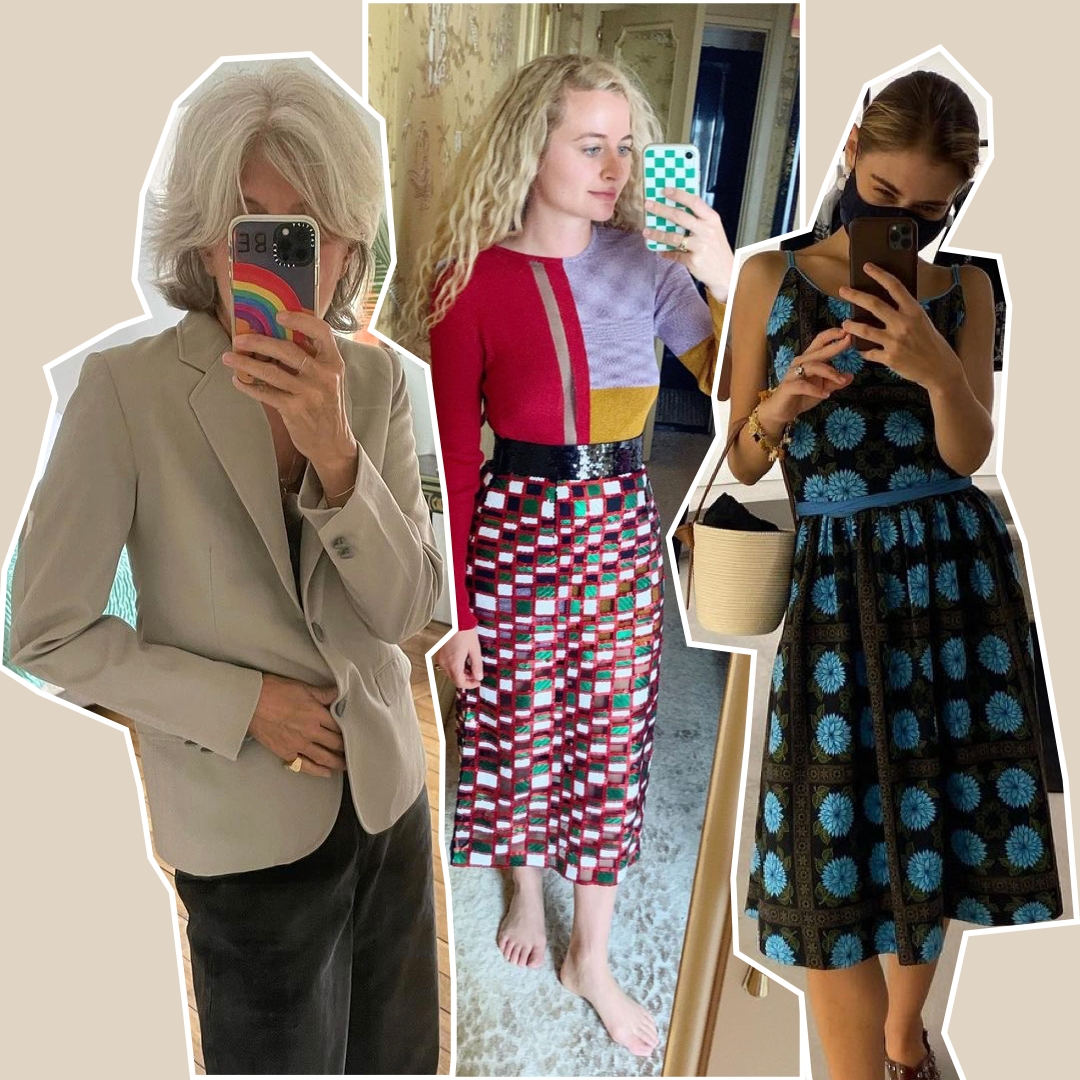 Let's start the month with five Instagram accounts you should follow right now; we hand-picked super stylish women whose accounts on Instagram are a fantastic source of fashion inspiration for those who like simple, timeless and chic looks.
1- Harling Ross, Classic with a Twist
Harling Ross is a writer, brand consultant and stylist. Her previous work is probably best known to you; she was the fashion editor of Man Repeller. Remember the famous online fashion magazine that was cancelled by the political correctness police? Anyway, Harling Ross' Instagram is outstanding, with daily inspirations for a classic wardrobe with a twist. Harling's choices are feminine with a drop of nostalgia. You will see her wearing embroidered cardigans, shirts with crochet collars and patchwork pieces. The New Yorker with golden locks features many timeless brands outside the mainstream, which gives her account extra points.
2- The Timeless but Playful Style of Blanca Miró
Blanca Miró is a Spanish "it girl" hailing straight from the heart of Barcelona. Though she shares her name with the famous surrealist painter, she's not actually related to him. With a booming Instagram following of over 300K, she's really made a name for herself on social media, all while putting her own brands on the map. She kickstarted her entrepreneurial journey with a playful clothing brand called La Veste, co-founded with Maria de la Orden. Not stopping there, she rolled out an online shop for up-and-coming brands called Vasquiat. Most recently, she and her buddy Olivia Álvarez dropped a killer line of sunglasses known as Delarge.
What's killer about her style? Well, it's extravagant and creative, but don't mistake that for being "of the moment." Her wardrobe is timeless—a real classic. And no, classic doesn't mean yawn-inducing. She's a pro at blending fresh, modern pieces with vintage finds, playing around with daring colour combos and patterns. Still, she's way ahead of the curve, setting her own trends rather than following them. In short, she's earned her spot on the style Mt. Olympus.
Do yourself a favour and stalk Blanca Miró's Instagram daily. Trust me, you'll soon be having as much fun with fashion as she does.
3- Pernille Teisbaek, Danish Girl Style
The first time I met Pernille was in a photo shoot in Stockholm; she was doing fashion styling. It was a European shoe retail campaign, not a particularly fashionable brand, but Pernille looked great on the set. It was 2013, and she was already wearing Birkenstock with socks. Since then, her style evolved to something chicer and sexier. She has a Danish nonchalance that we love; chic, simple and timeless. But the edginess is in the proportions of the clothes and the cut, and a splash of colour concentrated in one piece, sometimes a green handbag or an orange kitty heels.
4- Jenny Walton, Timeless Feminine Inspo
Jenny Walton is the account to follow if you are looking for chic classic fashion inspiration. Fashion illustrator, jewellery designer and ex-Scott Schuman- aka The Sartorialist's fianceé takes her fashion inspirations from old movies. Not surprising that her icons are Audrey Hepburn and Grace Kelly. In Jenny Watson's own words: "So much of what women like Audrey Hepburn and Grace Kelly wore was simple and timeless." "They didn't go crazy with prints or very abstract shapes. They learned what worked for their bodies and stuck to it." Her wide pleated skirt is one of the must-have pieces in every timeless wardrobe.
5- #ootd with NeverMinDressing
Florence M is a French fashion stylist whose Instagram is a mood board of slow fashion. It means the outfits are timeless and simple but chic. It's a great inspiration for your office look, lunch with your girlfriends, what to wear in the morning to bring the kids to school, and all our day-by-day styling challenges. We love that look above; denim paired with sneakers but elevated by sophisticated accessories.