8 Trends to Watch: Straight from the Street Style of CPHFW SS24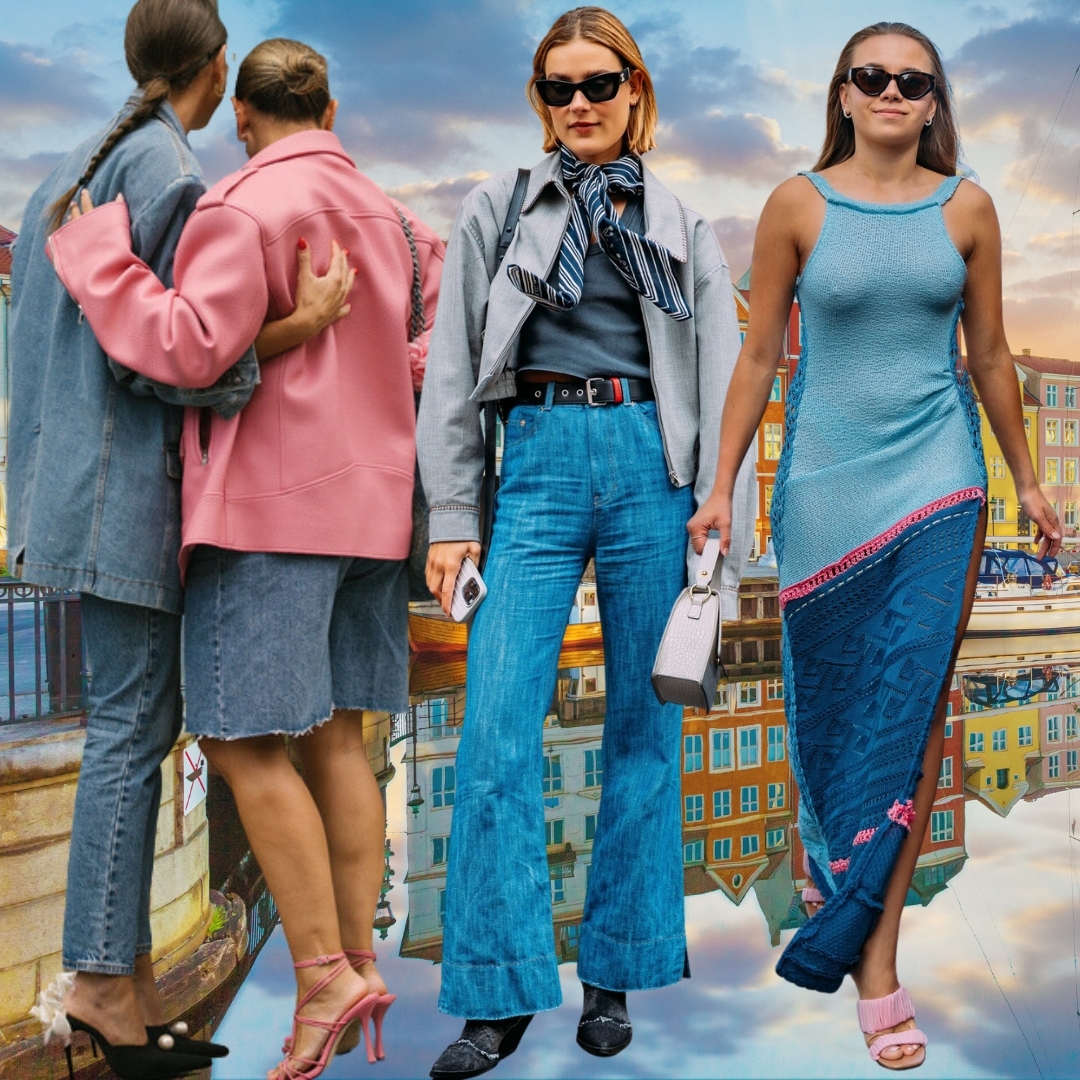 Copenhagen Fashion Week SS24 has wrapped up, and if there's one thing that's always a reliable barometer of the season's hottest trends, it's street style. The distinct flair and style of Scandinavian women are garnering an ever-expanding audience. It's no surprise that Copenhagen Fashion Week now stands shoulder-to-shoulder with global giants like Paris, Milan, London, and New York. Dive in as we spotlight the vibrant and inventive wave of Scandinavian fashion and unpack the standout trends from the CPHFW SS24 streets. Think of it as your mood board for the upcoming seasons.
First Up, Setting the Scene in Copenhagen
Vibrant and inventive as it may be, Copenhagen's fashion scene proudly wears its sustainability badge. Cecile Thorsmark, the powerhouse behind CPHFW, not only champions sustainability but sets a benchmark with a whopping 18 sustainability prerequisites for participating labels. From strategic vision and design to material choices and even runway production—she's thought of it all. Without a doubt, CPHFW is the green crown jewel of global fashion weeks. On a related note, one can't help but celebrate the 'bump boom' in Copenhagen—yes, fashionable moms-to-be are everywhere! Even with a declining birth rate, the Nordic fashion scene beautifully blends family vibes with style. If you've got your eyes on Scandinavian influencers (hello, Pernille!), you'll notice this mix of family and fashion is uniquely Nordic. After all, in the grand scheme of things, what's more sustainable than embracing motherhood and ensuring Europe's vitality?
Now, for the 8 Fashion Forward Trends from Street Style CPHFW SS24:
1- SMART DENIM: Dark hues reigned with the fashion crowd rocking black or deep blue denim. Elevate your denim game with smart blazers and trousers. Throw in some sleek heels, and you've got a killer combo.
2- GRAN TURISMO VIBES: Think patterns and pieces reminiscent of the Monaco Grand Prix. Fast-track chic!
3- 3Bs – BROWN, BEIGE AND BLACK: Autumnal vibes are making a comeback, with earthy browns leading the pack.
4- XL TRENCHCOATS: Sometimes, what's old becomes new again. The XL trenchcoat trend is showing no signs of slowing down. Get ready to see more of it this fall.
5- BOMBER BLISS: Whether it's cropped or XL, bomber jackets remain a staple. Team them up with baggy jeans or chic skirts, and you're good to go.
6- HAPPY KNITS: Embrace soft, cosy, and almost artisanal-looking knits—be it tops, dresses, or coordinated sets. They're set to be a winter favourite.
7- BERMUDA: Why not give your Bermudas an extended lease of life? Swap those heels for some knee-high boots, and rock that edgy tomboy aesthetic.
8- MAXI SKIRTS ON THE RISE: The tussle between minis and maxis at CPHFW SS24 saw maxi skirts pulling ahead.
To wrap it up, let the eclectic energy of CPHFW SS24 street style guide your next wardrobe refresh, be it for work or uni. Perfectly curated for the transitional season, ensure you make the most of what's already in your closet. Here's to styling smart: #buyless and #buybetter!
All images courtesy of @CPHFW