How To Wear Bermuda Shorts – All body types and ages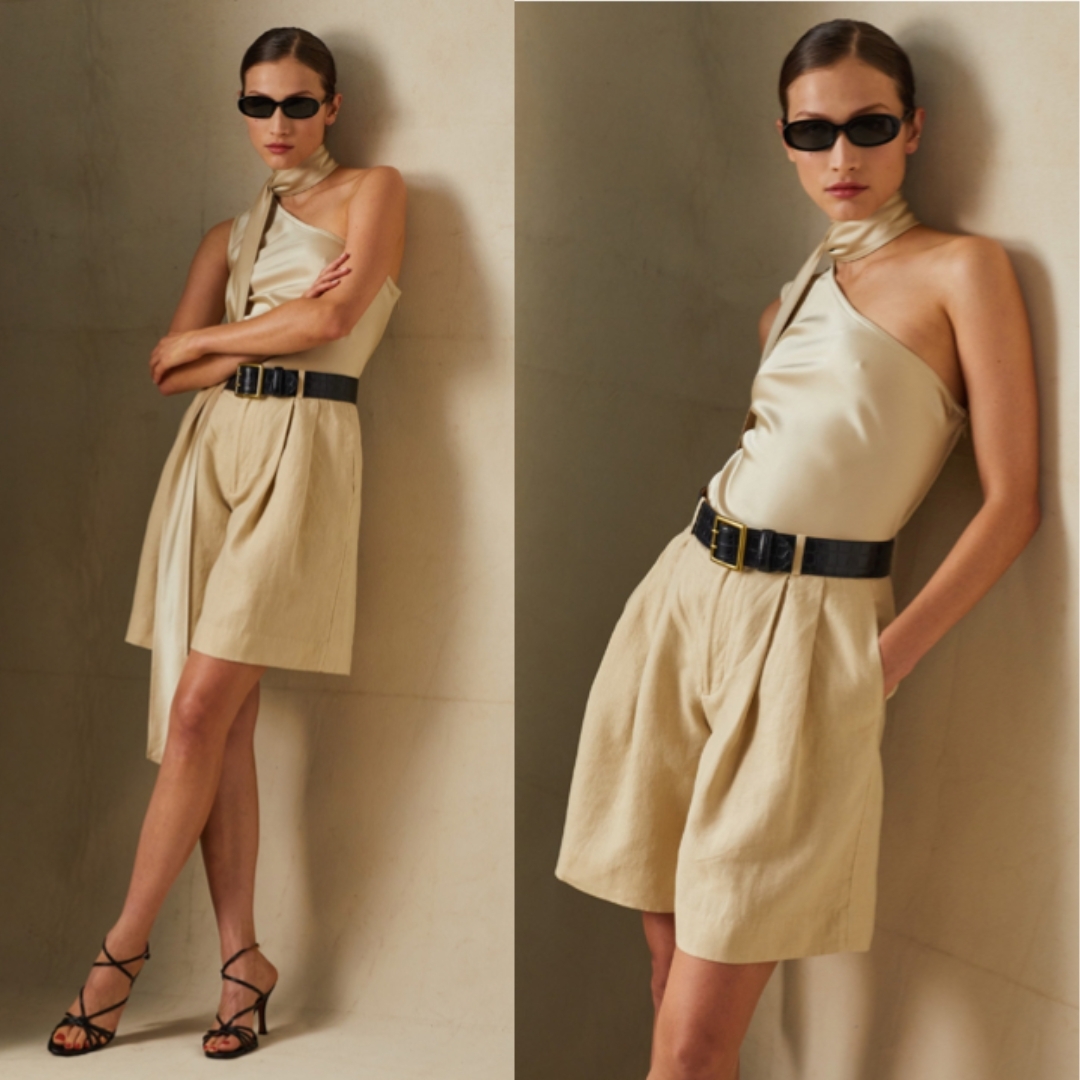 Since last summer, Bermuda shorts have been making their way into the hearts of fashionistas as the ultimate cool alternative to summer skirts. Let's face it, ladies, these shorts are all the rage! In the summer of 2022, Marion Cotillard stunned everyone on the red carpet at the Cannes Festival, rocking a fabulous mini short from the iconic Maison Chanel. And who could forget that moment when Meghan Markle effortlessly flaunted a pair of Bermuda shorts while lunching with her gal pal in the bustling streets of New York City? But hey, that was so last year. Now, the burning question is: how to wear Bermuda shorts for the summer of 2023? Well, fear not, my friends, because we're here to spill all the style secrets!
Let's dive into the beautiful world of Instagram, where fashion designers and style mavens showcase their sartorial prowess, and let their outfits inspire us on how to wear Bermuda shorts this year.
Personal stylist Victoria Shevchenko
First up, we have the fabulous Russian designer, Victoria Shevchenko. She has taken the 2018 bike shorts trend and elevated it to new heights of chicness. Picture this: an oversized blazer, playing a pivotal role in effortlessly elevating the gym shorts vibe. Oh, and she's paired them with the trendiest Teva-style sandals, but don't limit yourself. You can totally wear these shorts with a pair of sleek mules or slingbacks adorned with ultra-feminine kitten heels.
Stylist Beatrice Gutu
Now, let's turn our attention to Beatrice Gutu, a true vintage enthusiast. She's got a Bermuda short look that is beyond chic. The best part? It's a versatile ensemble that flatters women of all ages and body types. The longer culotte silhouette ends on or under your knees and is an excellent option for women who want to embrace summer shorts but don't want to show too much leg. The length is the most appropriate for your office outfit; they look great with a shirt tucked in and kitten heels or heeled sandals that elongate your legs.
Leandra Medine x Soeur Paris
The ultimate style icon, Leandra Medine, joined forces with the new darling of all French brands, Soeur Paris. They've created a silk shantung Bermuda short in a knockout boxer-style model. Can you say major fashion goals? And here's the cherry on top: it has to be in the trendiest shade of green.
Model and entrepreneur Natalia Lopez
Lifestyle guru and owner of Vajilas de Ultramar, handmade crockery, Natalia Lopez show us how to replace your minis with short shorts. She chose boxer shorts like a pyjama or male underwear. And she paired it with a button-down shirt in the same fabric and pattern, creating a very cool ensemble. Shoes? Thong sandal heels or loafers.
Stylist and Creative Consultant, Sobarela
Follow the high and low styles that Valeria proposes in this look: with Zara shorts and a Mango blazer, she elevates the outfit with accessories from Manolo Blahnik, Bottega Veneta, and Celine. Very clever, because shoes, bags, and jewellery last much longer in your wardrobe.
So there you have it, lovelies! Take these style cues from the fashion elites and conquer the Bermuda shorts trend with confidence and charm this summer. Remember, it's all about expressing your unique style and embracing the latest fashion obsessions.
Photos courtesy Polo Ralph Lauren