9 outfits inspired by the Eurovision 2022 fashion. 
When more is more.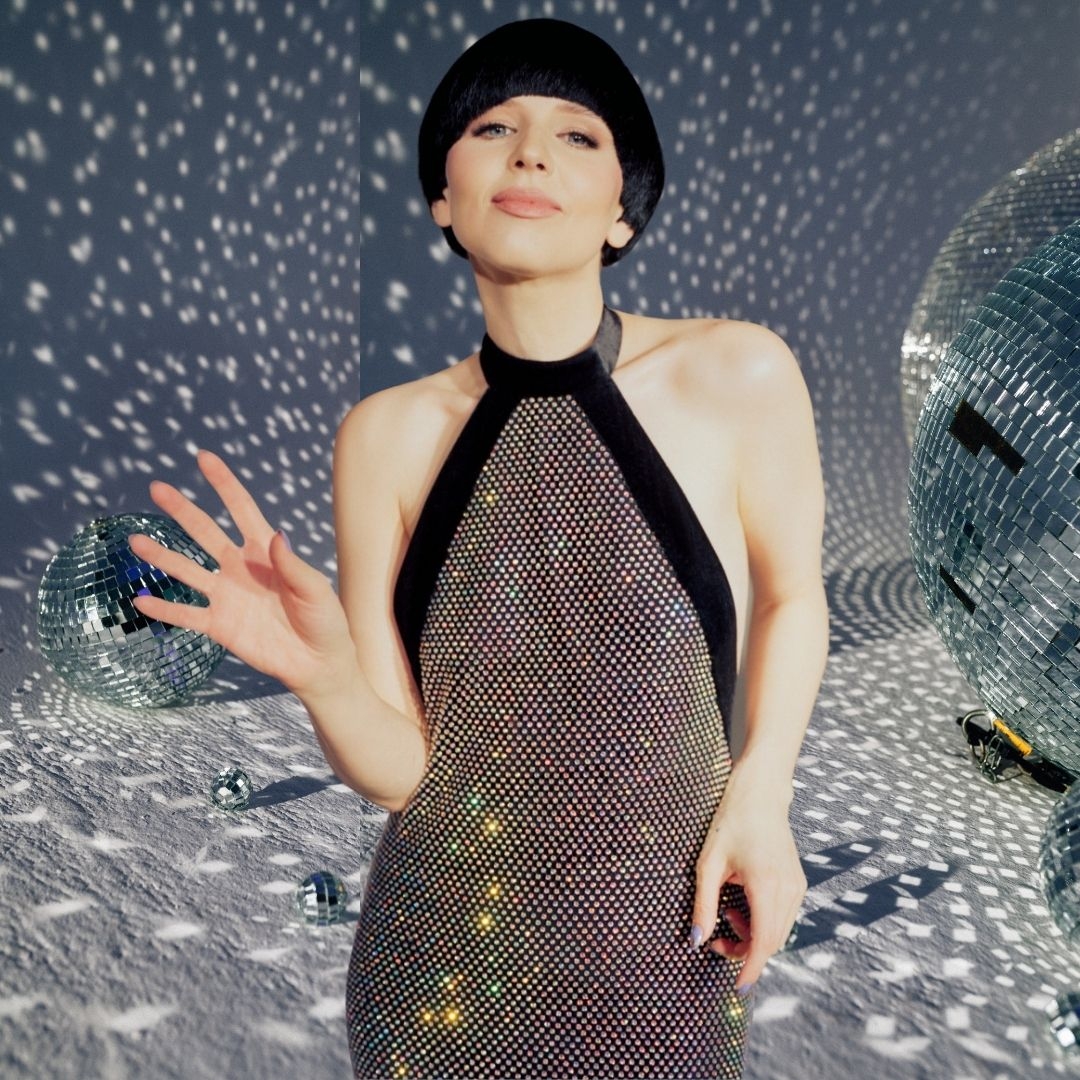 As expected, the Eurovision Song Contest showcased what should be the best music from 40 countries and, most importantly, some pretty questionable looks. In other words, with over 180 million viewers, Eurovision is possibly the most colourful show on earth, yet, we love to hate the glitzy and over-the-top outfits musicians wear to the competition. And, of course, we can't help thinking of Will Ferrell in the hilarious Netflix film Eurovision Song Contest: The Story of Fire Saga. Nevertheless, we hand-picked the nine best looks from the overly embellished and sparkling Eurovision 2022 fashion that inspired us to create stylish yet, more wearable outfits.
Our editors select independently all products featured on Notorious-mag. However, we may get a commission when you buy through our links.
1 – And the winner is…embroidered Vyshyvanka 
Europe showed solidarity with Ukraine indeed by voting in mass. Hence, the country's Kalush Orchestra won ESC by a considerable margin, wearing the typical embroidered clothes from Ukraine, the traditional Vyshyvanka. Additionally, a pink bucket hat added a street style fashion vibe to the singer's folkloric inspired outfit in the final of Eurovision 2022.
2 – Sleek minimalism from Serbia
Meanwhile, the Serbian Konstrakta sang in an all-white minimalist look: a sophisticated short-sleeved satin jumpsuit with puffy shoulders and a pointy collar paired with matching ankle boots.
3 – Cool chain fringed top
Indeed, Cornelia Jakobsdot represented Sweden in the coolest look of the night. In short, she layered a metallic fringed top with long, dangling silver chains over a cropped tank top (a hot fashion trend for spring 2022) for her Eurovision performance, which inspired us to adapt her outfit. For example, a similar fringed top would look equally fab over an LBD or t-shirt&jeans.
4 – Modest fashion at Eurovision
Greece brought modest fashion to Eurovision 2022 when musician Amanda Georgiadis Tenfjord wore a beautiful long-sleeved white gown by Celia Kritharioti, the oldest couture house in Athens, established in 1906. As a result, we selected romantic white dresses that you can wear from the office to a night out.
5 – Silver jacket with a space-travel vibe
The Belgium Jeremie Makiese certainly added a touch of futuristic-inspired space travel fashion to his street style outfit by wearing a metallic silver jacket by Flaneur Homme to Eurovision 2022 final. Also, you can read more about space tourism fashion here.
6 – Metallic silver and '60s bob
Above all, Monika Liu, from Lithuania, looked fabulous in a metallic silver halter dress. We loved indeed the Eurovision final outfit and her Mireille Mathieu-inspired bob, very '60s.
7 – Italian minimalist and maximalist fashion
The Italian duo certainly showed how to combine minimalism and maximalism by wearing opposite fashion poles in their Eurovision outfits. While Mahmood wore a sleek black suit with oversized shoulders, Blanco donned a sheer top embroidered with sparkling silver crystals and matching trousers in the best Roaring Twenties style.
8 – Cowboy-inspired leather outfit for Eurovision
Stefan, the singer and songwriter from Estonia, chose a white leather outfit embellished with silver studs, indeed a fashion style perfect for his country music-inspired vibe at Eurovision 2022.
9 – '70s velvet suits and white boots
Lastly, looking at Reddi's '70s-inspired outfits, you'd think you're back to the Eurovision that gave us ABBA and not in 2022. To clarify, the Danish-Swedish all-female pop-rock band performed wearing fabulous retro suits. They paired their velvet and damask suits with bold prints with white platform boots.
Title image by NotoriousMag with Monica Liu, courtesy @eurotv press centre.