The new Roaring Twenties: style and looks inspired by the 1920s 
A must in the 2020s.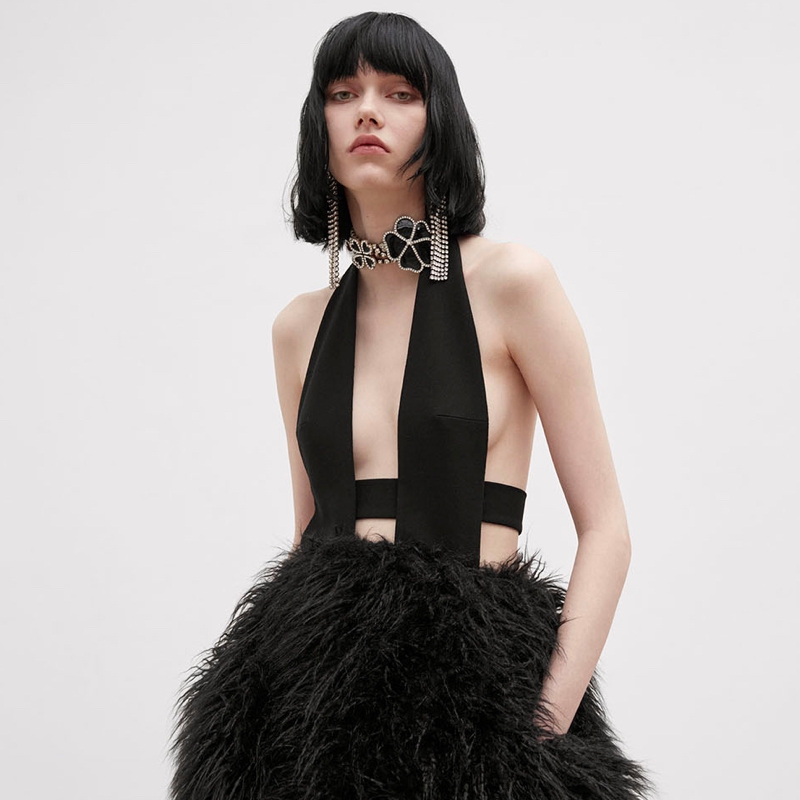 As we finally approach the end of the pandemic, our desire to dress up and party is, naturally, stronger than ever. And we certainly deserve it. No wonder fashion is looking for style inspiration in the famous Roaring Twenties. We've seen the return of glamorous looks and silhouettes of the 1920s Jazz Era not only in spring/summer but also in fall 2021 collections, a clear signal that the 2020s are the new Roaring Twenties. 
A new energy, a new desire is mounting.

Miuccia Prada
Why the 2020s are the new 1920s
100 years apart, there are many similarities between the 1920s and today. Both eras come after a dark period. The coronavirus crisis makes us think of the catastrophic pandemic that followed World War. Such crises awaken people's thirst for life. Consequently, these post-pandemic times are all about optimism and fun but also social changes. While women in the '20s found more freedom, which they expressed with the Roaring Twenties style, we see more diversity and inclusivity in today's fashion.
Combining the Roaring Twenties fashion with today's practicability, designers are diversifying their collections, offering comfortable styles and easy-to-wear pieces that are also glamorous, with bold prints, bright colours, and statement details.
And now that we're ready to go back to social gatherings, we want to have fun again with fashion, hence the comeback of the Roaring Twenties style. As a result, we'll play with sequins, feathers, crystals and other embellishments that made the 1920's fashion and style so glam.
Luxury fashion in love with the Roaring Twenties style
Luxury fashion brands have definitely made the 2020s the new 1920s, bringing back the flapper aesthetics and style of the Roaring Twenties with all the fringed dresses just waiting to swirl around the dance floor! 
Lanvin, Prada, Paco Rabanne, Loewe, Gucci, and Miu Miu are some of the labels revisiting the '20s. But also Dundas, Givenchy, Dsquared2 and N21, among many others, have presented 1920s-style looks for this year. So get your pearls out and enjoy the new Roaring Twenties style with the fabulous pieces we handpicked for you. Finally, read why the Flapper shoes are a symbol of women's empowerment.
Our editors select independently all products featured on Notorious-mag. However, when you buy through our links, we may get a commission.
For some extra glam inspiration, watch the video below.
[fvplayer id="231″]
Title photo courtesy of Saint Laurent.