Kate Middleton and Alexander McQueen: A Loyal Fashion Collab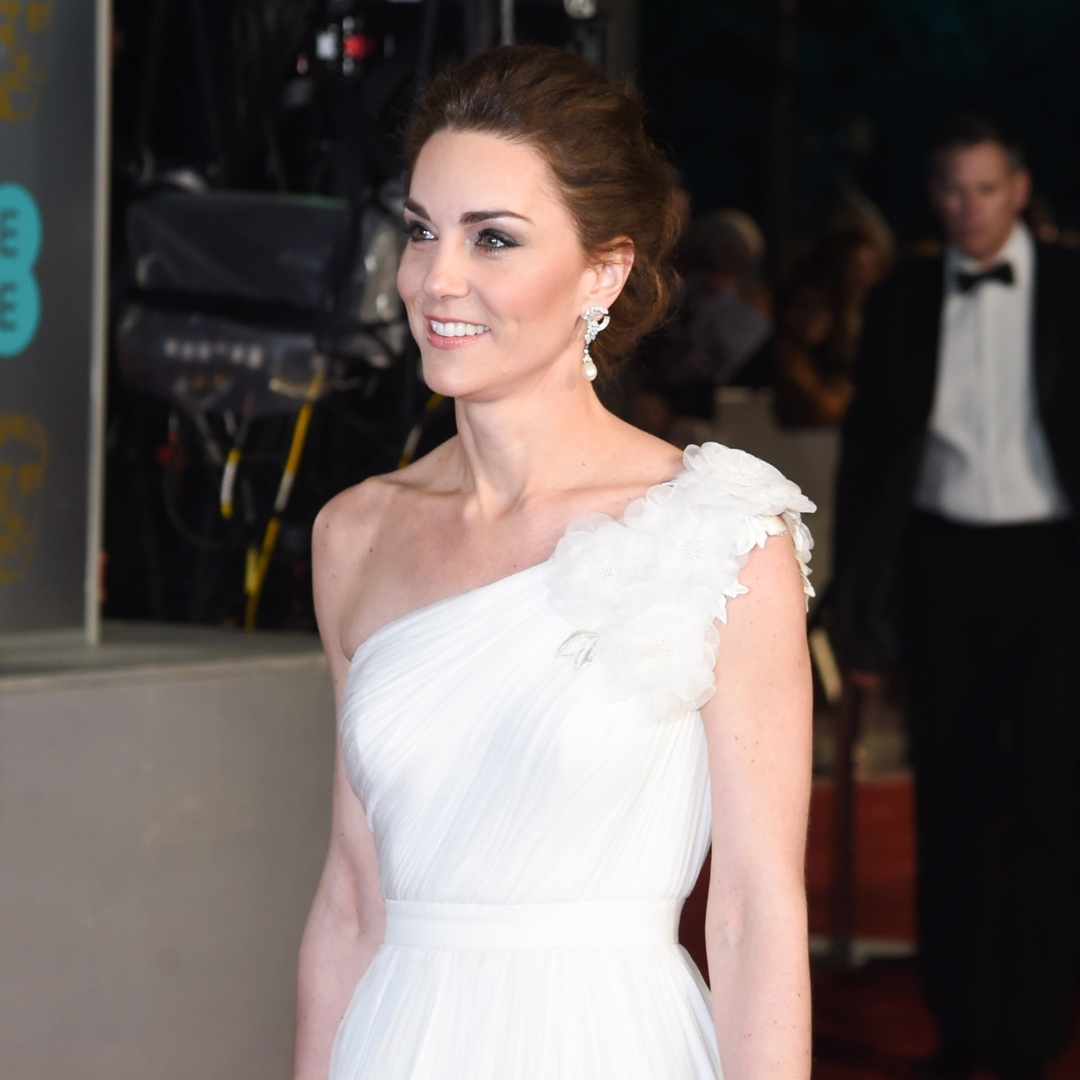 Kate Middleton, Britain's new Princess of Wales, has undergone a remarkable style transformation in recent months. Throughout her journey, she has remained a loyal client of one of the most influential fashion labels in the world—Alexander McQueen. This enduring partnership has not only shaped Kate's evolution from a royal bride to a powerful and influential woman but has also solidified her status as a fashion icon.
A Fashion Journey of Elegance and Influence
Kate Middleton's fashion choices have captivated the public since the early 2000s when she first caught Prince William's eye. However, her iconic 2011 wedding dress truly established her as a tastemaker in the fashion world. Designed by the renowned fashion house Alexander McQueen, the dress instantly became a symbol of timeless elegance. But also marked a defining moment in royal fashion history.
Who would have thought? Kate Middleton, the epitome of elegance and grace, stunned the world with her unexpected choice of Alexander McQueen. Oh, the irony! Known for its audacious and boundary-pushing designs, McQueen was hardly the traditional choice for a future princess.
Alexander McQueen, an edgy designer educated in London and the former head of the Paris house of Givenchy, was known as the bad boy of British fashion. He once humorously shared that during his training on Savile Row, the heartland of British tailoring, he playfully drew phallic symbols in chalk on the linings of then-Prince Charles' suits.
Sarah Burton: Carrying the McQueen Legacy Forward
Following the untimely passing of the legendary Alexander McQueen in 2010, Sarah Burton, his protégé and successor, stepped into the role of creative director. Under her expert guidance, the close working relationship between Kate Middleton and Alexander McQueen blossomed.
For many significant royal occasions in her married life, Kate has turned to Burton, whose expert eye and renowned discretion have established her as one of the most prolific designers of our time. From Trooping the Colour parades to Jubilees and state banquets, Kate has frequently graced these events in a stunning McQueen coat dress, evening gown, or, most recently, an impeccably tailored pantsuit.
The Perfect Fusion of Grace and Avant-Garde
The pairing of Kate Middleton and Alexander McQueen is a match made in sartorial heaven. With Kate's innate grace and poise and McQueen's bold and daring designs, they have created a fashion synergy that captures the imagination of the world.
Alexander McQueen's distinctive British heritage, combined with Sarah Burton's visionary leadership, brings a blend of tradition and innovation to Kate's wardrobe. The brand's impeccable attention to detail, exquisite fabrics, and precise tailoring are the epitome of modern sophistication.
Kate Middleton: A Fashion Icon in Her Own Right
One of the distinctive aspects of McQueen as a fashion house for Kate is its lack of close association with any other royal figures. Unlike Catherine Walker & Co., known for dressing Princess Diana, or designers like Erdem, Emilia Wickstead, Stella McCartney, and Victoria Beckham, who have also dressed Meghan Markle for iconic events, McQueen remains uniquely Kate's choice, although these designers occasionally dress her as well. This exclusive affiliation allows Kate to make a distinct fashion statement in her own right.
Continuity and Evolution: Redefining Royal Fashion
Sarah Burton's creative vision has successfully carried forward the legacy of Alexander McQueen while infusing her own artistic sensibilities. The result is a perfect blend of classic elegance and contemporary flair that resonates with a modern audience.
In recent years, Kate has embraced the structured sophistication of McQueen's pantsuits, showcasing her fashion-forward approach during daytime engagements. Whether attending official events or supporting her charitable endeavours, Kate exudes confidence and grace in her McQueen ensembles.
Kate Middleton and Alexander McQueen: Forever Linked in Fashion History
The collaboration between Kate Middleton and Alexander McQueen is an enduring testament to the power of style and individual expression. Their partnership has transcended expectations, leaving an indelible mark on the world of fashion.
In the world of fashion, where predictability reigns supreme, Kate Middleton shattered the norms with her bold decision. She rewrote the fashion rulebook and proved that true style knows no boundaries.
So here's to Kate Middleton, the trailblazing princess who fearlessly embraced the unexpected, surprising us all with her choice of the indomitable Alexander McQueen. Long live the irony, long live the fashion revolution!