G-7 fashion: All eyes on the Duchess and her pink dress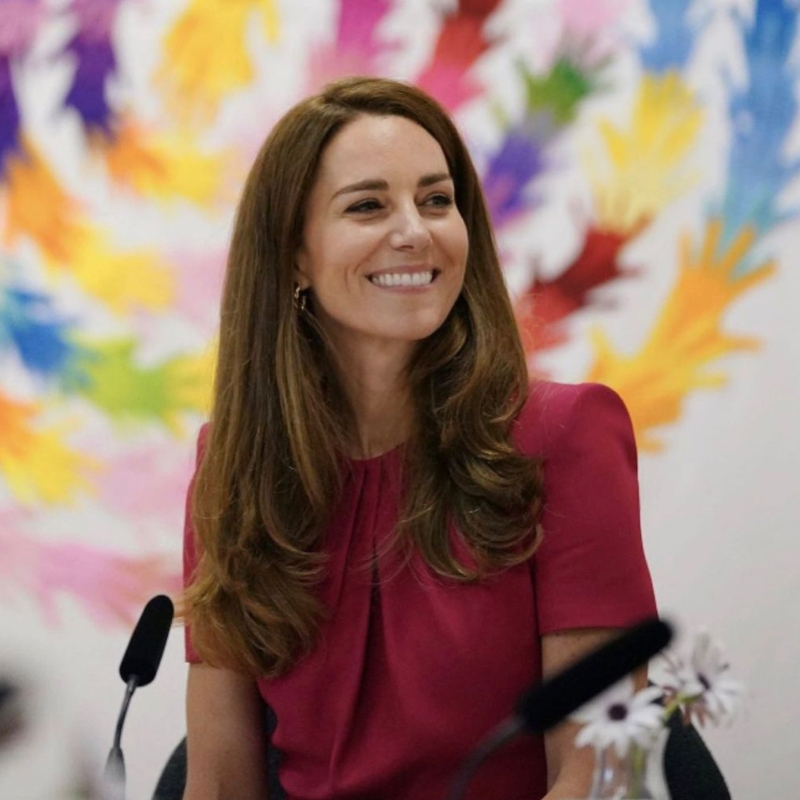 The UK is hosting the G-7 Summit in Cornwall, where Global leaders have come together to create a greener and more prosperous future, and thanks to the always fashionable Kate Middleton, we're looking at the world through rose-coloured glasses. In fact, all eyes were on the Duchess of Cambridge and her joyful pink dress. The American First Lady, Dr Jill Biden, and Carrie Johnson, the wife of the British Prime Minister, also chose looks in shades of pink for their appearances during the G-7 summit. Is pink the colour of summer 2021?
The Duchess of Cambridge's Pink Dress
As usual, Kate Middleton drew everyone's attention with her impeccable fashion choice. The Duchess was glowing in a reddish-pink dress by Alexander McQueen, one of Kate's favourite fashion labels, to visit a primary school with Jill Biden. The magenta belted dress is minimalist, having a twisted neck as sole embellishment. She completed her G-7 pink look with a nude LK Bennett bag and matching Rupert Sanderson pumps.
Pink; from Girlie Colour to Strong Women's Statement
Pink, the colour we usually relate to bubbly young girls' looks, was the choice of hue for three women of different ages in powerful positions during the G-7 Summit. The Duchess of Cambridge, in a deep pink dress, Dr Jill Biden wearing a L'Agence bright pink blazer, and Carrie Johnson, in a Roksanda pink dress, expressed optimism and joy.
But that's not all. Above all, their colour coordination showed that a big shift is happening in power dressing. The old perception that women must dress like men to be taken seriously and look professional is changing. In other words, it is possible to balance femininity and power. That is, as women, we can work hard and be successful without having to hide our feminine, softer side. So, next time you go to the office, wear a pink dress like Catherine, the Duchess of Cambridge did for the G-7 Summit.
Photo @britishroyals.