City Heat Style: Key Pieces for High Summer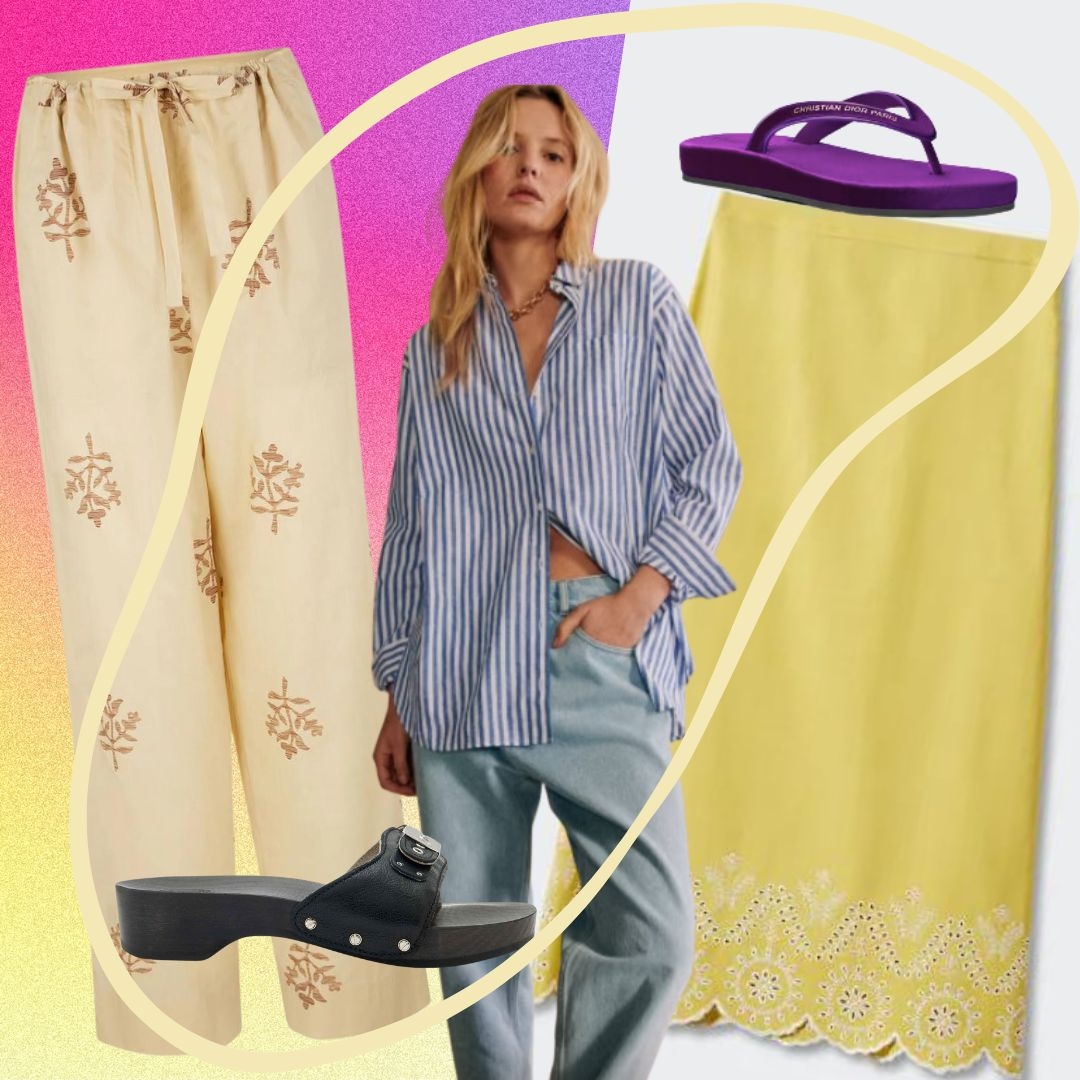 As we've been eagerly waiting, the scorching summer has finally arrived. Suddenly, we're dealing with a blazing 35 degrees! What should we wear to beat the heat? Keep reading because we're about to spill the tea on the must-have items handpicked by the fashion editors at Notorious for the summer of 2023. Buckle up and discover our Key Pieces for High Summer in the city.
Bear in mind, in these sweltering temperatures, clothes take on a whole new vibe. They need to serve a purpose, helping our bodies combat the uncomfortable heat. The fabrics should be lightweight and breathable, and the cuts should be flowy and airy, allowing ample ventilation. And hey, let's not forget about the aesthetics – opting for fabrics that won't show sweat stains is a solid move. Plus, the entire ensemble needs to exude chicness and elegance because, let's face it, the only thing that remains alluring even when soaked and dripping is an ice-cold bottle of Coca-Cola.
Now, let's dive into the Key Pieces for High Summer curated by the fashion editors at Notorious: trendy threads, stylish kicks, and killer accessories to rock your polished office look and city errands.
1- Scholl shoes
The OG of all clogs! Scholl (Dr Scholl's for the OGs out there) is a legendary brand that skyrocketed in the swinging '60s with its iconic clogs. Since 2021, Scholl has been making waves with their concept stores (we had to check out the one in Paris!) and exciting collaborations with fashion powerhouses like Ganni, Eres, and Re/Done, just to name a few. Born in Chicago, Scholl is a heritage brand that we absolutely stan and their all-black clogs are an absolute must-have for this summer.
2- Souer x Leandra Cohen Shorts
Our beloved store has joined forces with the influencer we can't get enough of, resulting in an irresistible collaboration. These oversized boxer shorts are the epitome of comfort and chicness rolled into one. These Bermuda shorts are one of the ultimate summer essentials for city living. The best part? They are incredibly versatile, easily transitioning from daytime casual to nighttime glam with a simple swap of footwear and accessories.
3- Soeur drawstring trousers
When it comes to work or tackling city hustle, nothing beats a trusty pair of drawstring trousers in the summer heat. The ones our editors are absolutely obsessed with are the ones from Soeur. Crafted from breathable cotton in a natural shade, and adorned with delicate printed leaves, these pants offer an exotic touch. For the office, rock them with the Scholl clogs, and for a night out, roll up the hems, slip into a sleek pair of golden high-heeled sandals, and unleash your inner French it-girl.
4- Sezane Max Shirt
Every top-notch capsule wardrobe should include stylish shirts. The Max shirt from Sezane is a game-changer. Made from 100% organic and natural materials, it's the perfect summer staple. The loose cut adds an effortlessly cool touch, making it an ideal match for pants, skirts, or shorts. The boyfriend-style cut ensures comfort without compromising sexiness. These shirts are the real deal when it comes to essential pieces for rocking the high summer vibes in the city. We've got you covered with classic models in crisp white and timeless blue stripes.
5- Mango Yellow Skirt
The Broderie Anglaise detailing on this skirt is absolutely stunning. Moreover, the vibrant yellow colour screams summer. And if you're unsure about whether yellow complements your skin tone, here's a fail-safe trick: opt for a yellow bottom and pair it with a top that truly complements your complexion. The top closest to your face should be in a shade that flatters your skin type. More about the best colours for your skin tone, here.
6- Dior Flip Flop
Ever since the captivating Dior Pre-Fall 2023 showcase in Mumbai, we've been utterly obsessed with the irresistible allure of flip-flops. Picture this: the runway adorned with opulent, sweeping gowns flawlessly paired with sleek black velvet flip flops. It was a striking combination that left us longing for more. And guess what? Our fashion dreams have come true! These trendy thong sandals are now available on the Dior website, offering a selection of hues ranging from classic black to ravishing purple and vibrant red.
As the summer nights beckon, we are ready to take to the streets in style. Strutting confidently in the latest Dior maxi dresses or skirts, expertly complemented by the chic and comfort of Dior flip flops. It's the epitome of contemporary fashion, effortlessly blending elegance with casual flair. So, don't miss out on this sartorial revolution.
If you enjoyed this article with our key pieces for high summer in the city, you'll definitely dig this one that explains why black is the perfect colour for beating the heat.