Bulgari Laguna Blu Diamond sold for more than U$ 25 million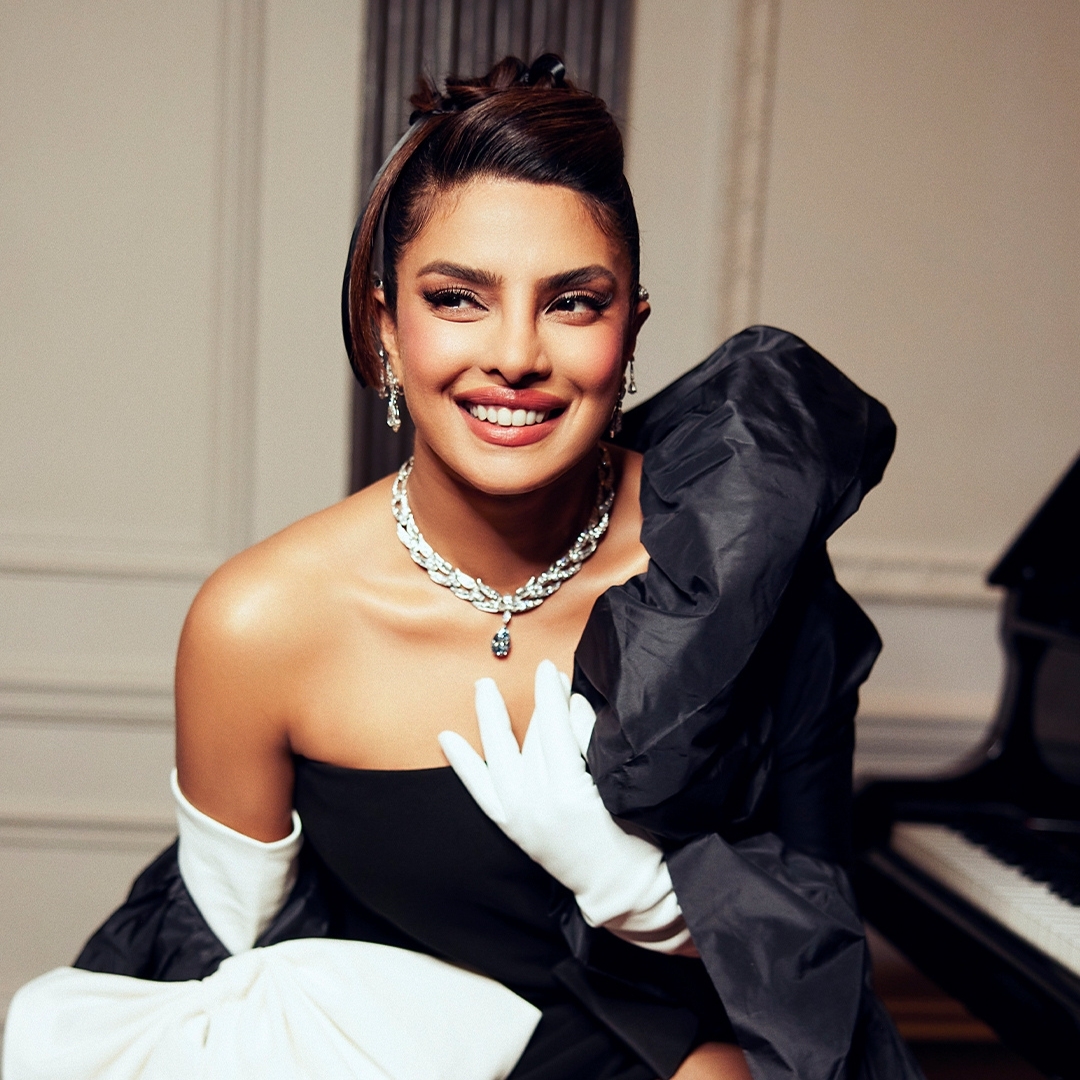 The Met Gala, one of fashion's grandest nights, witnessed a breathtaking display of opulence as Bulgari Ambassador Priyanka Chopra Jonas graced the event adorned in an extraordinary necklace. The magnificent piece of jewellery features the Bulgari Laguna Blu Diamond, an exceptional rare stone.
Honouring the Majesty of Rome: A Design that Transcends Time
The necklace's shape is a tribute to Rome, with interlocking diamonds inspired by bay laurel wreaths worn in Greco-Roman antiquity. The design adds a contemporary touch of movement and light. Crafted with platinum and exquisite diamond setting, the piece exhibits extraordinary fluidity.
The Brilliant Star: Bulgari Laguna Blu Diamond
At the necklace's centre lies the remarkable Bulgari Laguna Blu diamond, boasting exceptional colour saturation and a vibrant oceanic blue. This 11.16-carat Fancy Vivid Blue Diamond, originally a ring from 1970, is the largest of its kind offered for sale. Sotheby's Geneva valued the stone at $25 million!
A Rising Star: The Magnificent Impact of Priyanka's Appearance
Priyanka Chopra Jonas's radiant presence at the Met Gala cast an enchanting spell, causing the value of the Bulgari Laguna Blu Diamond to soar even higher. In a highly anticipated auction held by Sotheby's in May, this breathtaking artistry was sold for an astounding sum, surpassing the $25 million estimated price tag.
Exclusivity Redefined: The Rarity of Blue Diamonds
Blue diamonds, regardless of size, possess an unparalleled rarity. Those qualifying as Fancy Vivid, exhibiting the most vibrant hues a diamond can showcase, are exceptionally scarce. Finding a Fancy Vivid Blue diamond over 10 carats at auction is an extraordinary event. Only a few such gems have been available worldwide in recent decades.
Bulgari Laguna Blu: A True Wonder of Nature
Truly a marvel of nature, the Bulgari Laguna Blu Diamond captivates with its enchanting allure. With its mesmerizing oceanic blue hue and exceptional size, this gem is a testament to Bulgari's unrivalled mastery in crafting timeless treasures for the most discerning connoisseurs of luxury.
Maybe you want to see another amazing necklace worn by Sarah Jessica Parker or check out all our Jewellery articles.
Images courtesy from Bulgari