20 Must-Have Styling Tricks for AW23-24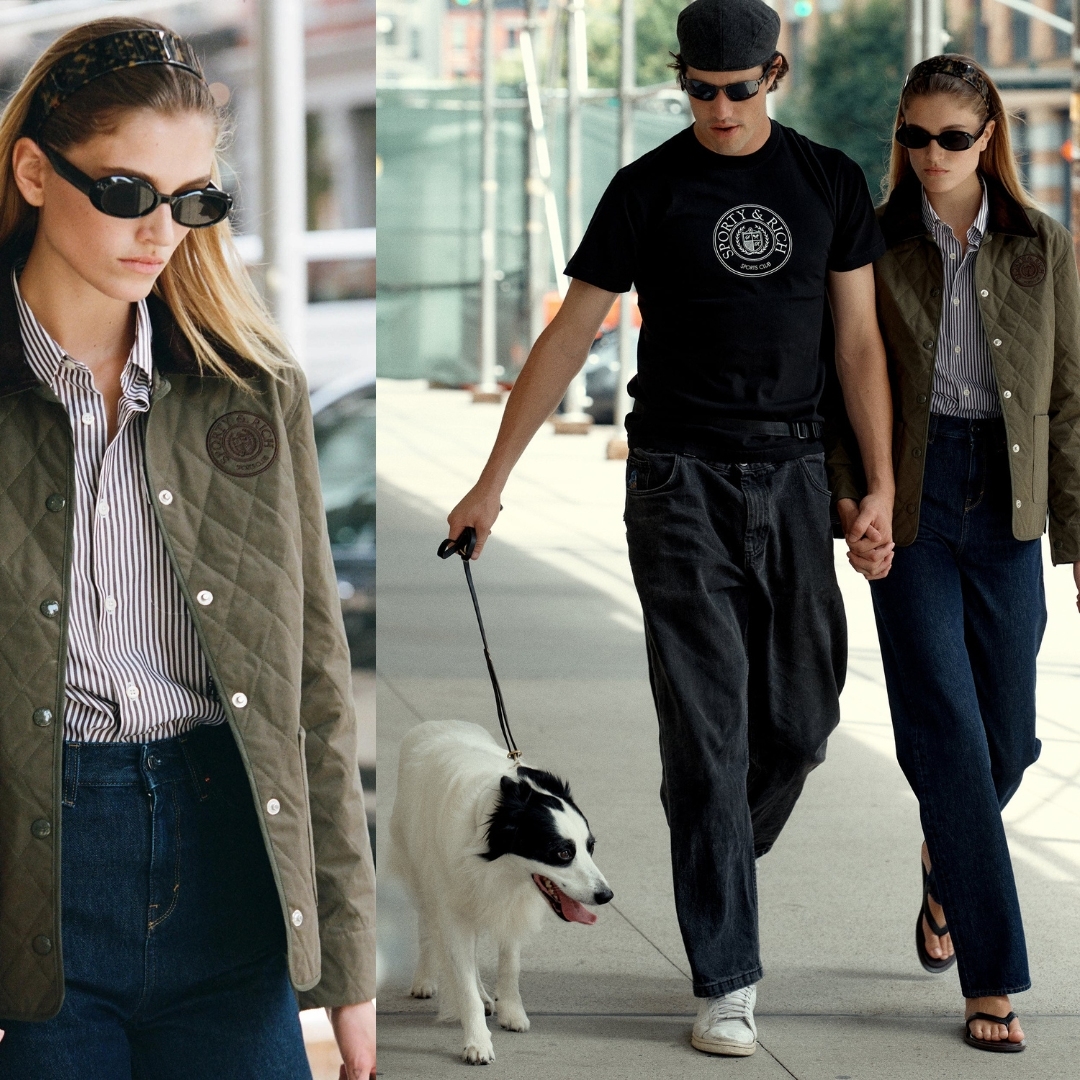 Notorious is hot on the heels of the trends you absolutely need in your wardrobe for AW23-24. Sure, we've already chatted about the game-changing colours and shoes. But that's just the tip of the iceberg. We've also sifted through the cream of the crop from fashion weeks in London, Milan, and Paris. But, drumroll please, this post is the pièce de résistance that will arm you with the know-how to stride into the new season with unshakeable confidence. Best part? You won't have to break the bank to refresh your wardrobe. So, buckle up and let's dive into these 20 killer styling hacks for AW23-24!
1- Coats & Boots Galore
Dries van Noten and Isabel Marant
Your coats should be skimming the knee, but your boots? The sky's the limit, mate! Aim for over-the-knee sass as seen in Dries van Noten and Isabel Marant AW23-24 collections.
2- Yeehaw with Cowboy Boots and Jeans
Go full cowboy chic by tucking your wide-legged jeans into your trusty cowboy boots. A nod to Isabel Marant's runway magic.
3- The Hoodie Hack
Layer a snug grey hoodie under a caban jacket a la Miu Miu. This trick is as easy as pie.
4- Leggings Unleashed
Unchain your leggings from the gym and strut them on the streets. Pair 'em up with a long coat and some snazzy sneakers or loafers.
5- The Twin Set Comeback
It's a revival, folks! Miu Miu's breathed new life into the humble twin set. Rock yours with jeans or a pencil skirt and let Emma Corrin handle the undies spotlight.
6- Drop It Low with Low-Rise Trousers
You read that right—low-rise trousers are making a comeback, as spotted in Miu Miu's AW23-24 line-up.
7- The Bustier Dress & Pullover Mashup
Fancy up a strapless dress by throwing on a pullover or a long-sleeved tee. Louis Vuitton, you're a genius!
8- Mini & Mighty
Miniskirts and shorts are the toast of the town, especially when rocked with tall, chunky boots.
9- Cinch It with Dresses and Belts
Turn heads by pairing a pullover dress with a slim belt to cinch in that waist.
10- Doll Dresses & Sneakers
Dress down your frilly, ultra-femme dresses with some laid-back sneakers. Kudos to Cecilie Bahnsen for the inspo.
11- Skirt Suits & Boots, Baby!
The golden rule: Mix the unexpected. Pair your power skirts with grunge-inspired biker boots. Hats off to Chloé and Sandro!
12- Shirt & Skirt Harmony
Marry men's shirts with voluminous skirts for a look that's a one-size-fits-all win. Hats off to Dior.
13- Glittering Gold
A touch of gold is the cherry on top this season. Go for gold but make it navy, like Dries van Noten.
14- Retro Midi Skirts
Channel 1950s Paris by teaming full midi skirts with pullovers or twin sets and pointed pumps. Prada, we salute you.
15- The Posh Jeans Trick
Elevate your relaxed, wide-legged jeans with sleek, pointed-toe pumps. Chic as chips!
16- Pencil Skirts & Leather Jackets
Shake up the pencil skirt's straight-laced vibe by teaming it with an oversized leather jacket. As seen in Saint Laurent's AW23-24 runway extravaganza.
17- Ballerinas & Socks for the Win
Slip into some ballet flats with thick socks. Trust us; it's the bee's knees. Via Place des Tendances.
18- The Skinny Jeans Revival
Celine and Jimmy Choo reckon it's high time skinny jeans made a comeback. Dig yours out and pair it with knee-high boots.
19- Pastel & Beige Dream
Revamp your beige trousers with a lilac or pastel-hued pullover. Think pistachio or slate blue. Dreamy! Via Ami.
20- Channeling Carolyn Bessette-Kennedy
Sporty and Rich's AW23-24 lookbook tips its hat to '90s icons John Kennedy and Carolyn Bessette. Emulate her effortless style with an oversized blazer, white tee, straight jeans, and a triangular scarf. Swap out the flip-flops for some cosy Birkenstock clogs if your tootsies get chilly.
And there you have it! With these 20 indispensable styling tricks up your sleeve, you're set to turn heads and rejuvenate your wardrobe this AW23-24. So, what are you waiting for? Get cracking!
Feature image courtesy of Sporty and Rich. All photos courtesy of the brands