#FashionTrends: Colours You'll Be Wearing in AW 23-24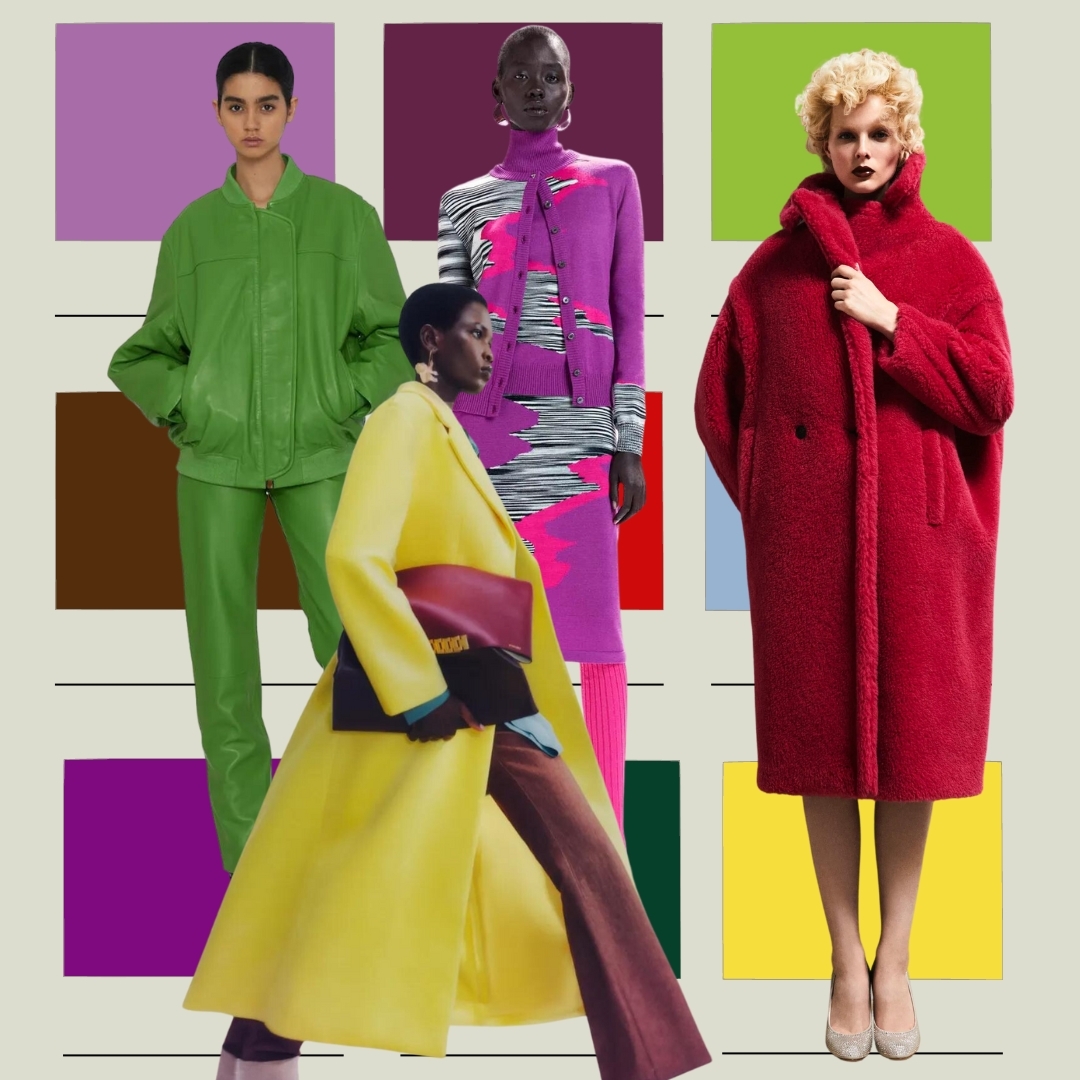 Autumn appears to have arrived earlier than anticipated in the Northern Hemisphere. While I have a fondness for summer, I'm thrilled about the upcoming autumn and winter fashion trends. Each new season introduces a defining colour palette that sets the tone for what's chic, trendy, and timeless. A few strategic colour choices can completely rejuvenate your wardrobe. To help you navigate through this, we consulted WGSN, a global authority on trend forecasting, to compile a comprehensive guide to the colours for AW 23-24. Let's dive in!
We've crafted three charts to provide an overview of the colour trends you'll see in stores for AW 23-24. The expansive palette is divided into three distinct groups, each of which can be mixed and matched.
1- Organic Colours
This category features a range of natural hues, from warm caramel browns to misty blues, and includes various shades of mossy greens found in nature. These colours resonate with our collective desire to slow down and find balance through a more natural lifestyle. The autumn and winter seasons inspire hands-on activities like knitting and crocheting, as well as family-oriented social activities like cooking. These colours aim to evoke a sense of cosiness and relaxation.
2- Quiet Colours
Despite the enduring allure of vibrant fashion, the trend of Quiet Luxury is gaining traction this season. The Paris Fashion Week for AW 23-24 focused on Parisian Heritage, embracing both vintage and timeless classics, as well as minimalism. The Quiet Colors palette is versatile, and suitable for both urban and rural settings. Shades of grey are expected to be particularly prominent this season. Consider pairing grey with navy blue, beige, or even sage green.
3- XL Colours
For those seeking an additional burst of energy during the colder months, this colour group serves as an ideal pick-me-up. XL (extra loud) Colours are rich, warm, and playful. The perfect combinations are outlined in our chart. For instance, pair lilac with plum, blend light green with brown, or mix red with misty blue for a chic look. You can also try combining purple with bottle green, or yellow with lilac.
These are the colors set to dominate the AW 23-24 season. To further personalize your colour choices, consult our article: The Best Colours for Your Skin Tone
Graphics @Notoriousmag and Images courtesy of @MaxMara, @VictoriaBeckham, @Missoni, @Remain, @IsabelMarant, @H&M, @MiuMiu, @RejinaPyo