PFW AW23- An Ode to the Fabulous French Heritage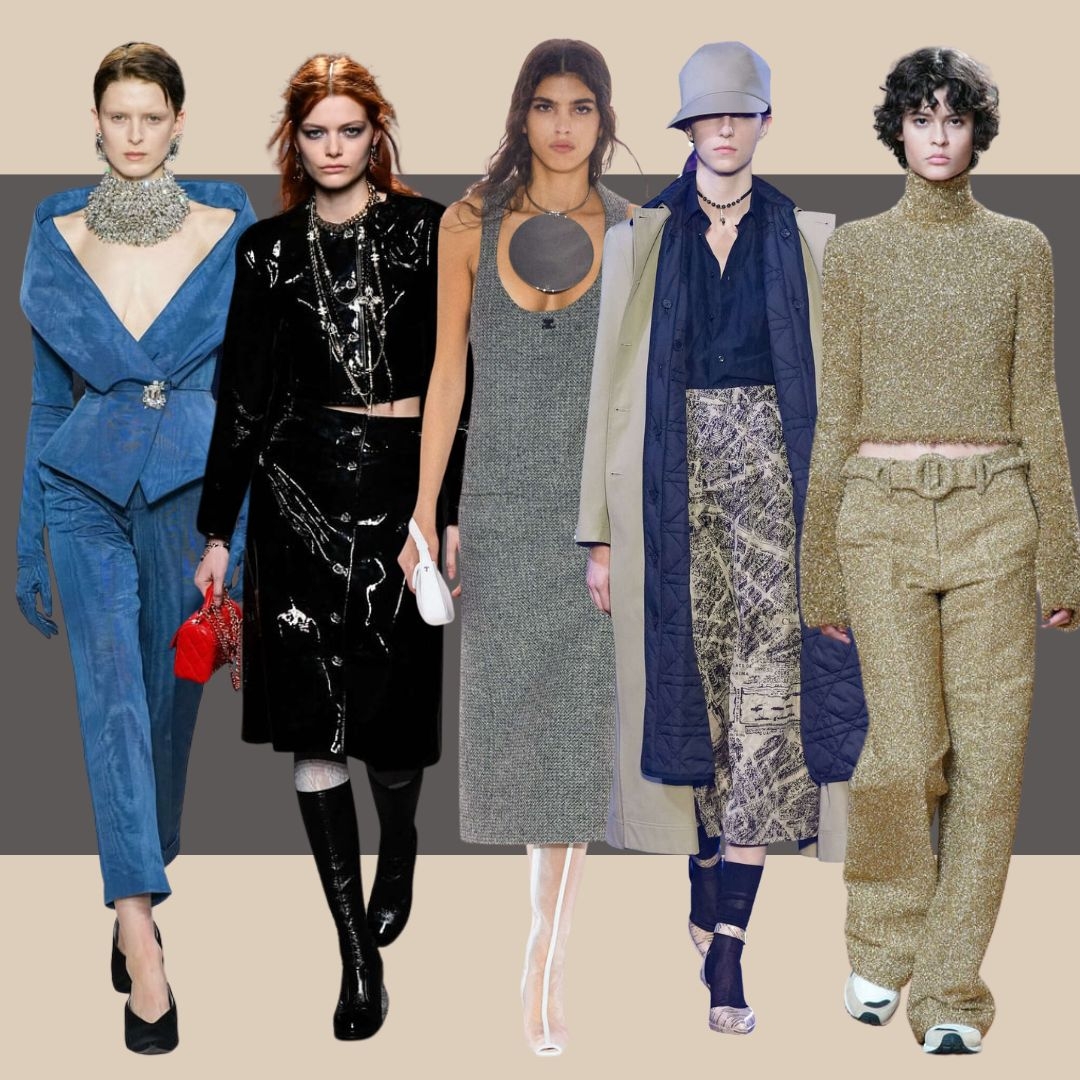 Paris Fashion Week concluded the Autumn/Winter 2023-2024 season, and it did not disappoint. From Copenhagen to New York, London, Milan, and finally Paris, the biggest names in fashion unveiled what we'll be wearing next year. In a nutshell, the focus of the season was on beauty and refinement, with clothing that almost feels like haute couture. Most designers showcased a return to chic and simplicity, with refined and classic silhouettes. The comeback of the skirt suit, power suit, and retro shapes were seen on several catwalks. Keep reading to check out our PFW AW23 review and its ode to French heritage.
The myth of the Parisian women
Above all, French fashion is once again in love with its own history, with important collections exploring the heritage of brands. In their AW23 collection notes, Dior reveals that they decided to "deepen the French style around three extraordinary personalities: Catherine Dior, Edith Piaf and Juliette Gréco." So much so that the title of the song by the great chansonnier Edith Piaf, "Non, je ne regrette rien," is embroidered on the t-shirts.
Meanwhile, Louis Vuitton asks in their press release, "What is French style?" The answer is a collection that explores the nonchalant, androgynous and almost ineffable heritage of French women. In the same vein, Balmain's collection celebrates "the tenacious power and singular durability of timeless creations created by the finest artisans in Paris."
Je ne sais quoi
Just like Italy explores "Made in Italy" as a symbol of quality, France bets on the "je ne sais quoi" of the Parisian woman's style to assert itself as the most influential Fashion Week of them all. Following this enviable style, the AW23 collections showcase a colour palette with neutral shades and lots of black and dark colours. The looks are effortless yet chic, with a strong retro accent. And it's no coincidence.
According to the fashion newspaper Fashion United, Vestiaire Collective, the giant second-hand platform, estimated in a report published in 2022 that the second-hand fashion market is worth between 100 billion and 120 billion dollars, three times what it was three years earlier.
To sum it up, here's Paris Fashion Week in bullets:
88 designers
3750 looks
Ladylike skirt suits
Bold shoulders
Leather and metallic
Black
Heritage
French women's style
Simple and chic
Retro look
As you can see, French fashion is all about effortless yet chic style, with a nod to its rich heritage. And if you're looking to add a touch of Parisian flair to your wardrobe, then these collections are sure to inspire you.
Images are courtesy of the fashion brands