What we can learn from Kate and Meghan in-law issues 
Finding peace.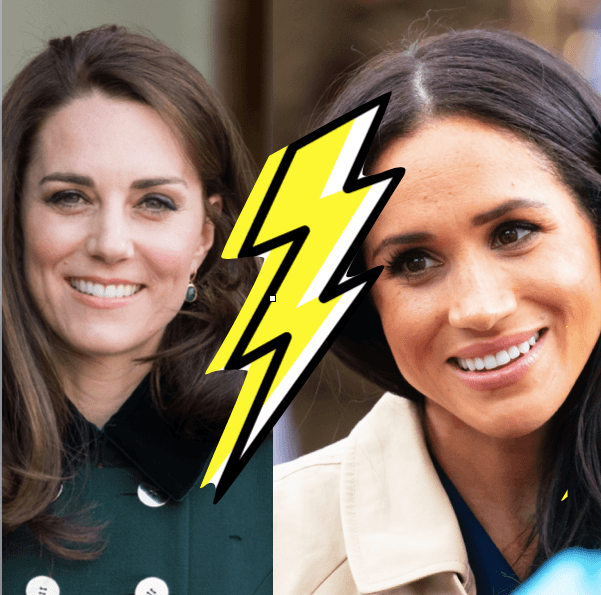 Kate Middleton and Meghan Markle issues are being a thing since Prince Harry got engaged to the American actress, and even more after Meghan and Harry decided not to move into Kensington Palace where William and Kate live. But are feuds between sisters-in-law that unusual? And how can they be avoided? 
The press has reported, for example, that Meghan made the Duchess of Cambridge cry before her wedding, and that the Duchess of Sussex has felt unwelcome in the royal family because of  Kate. We don't know whether these rumours are right, but one thing is for sure; the two women don't have much in common, so it is quite understandable that they may have some difficulties in adapting to each other, imagine having to do so under the scrutiny of the whole world!
However, the two sisters-in-law have recently appeared in public showing togetherness and affection. Some say this is because the Duchess of Cambridge sees their relationship as a professional one, and she wants to put an end to all these rumours. In fact, she has already tried to dismiss the tension stories by saying in an interview she was delighted about Meghan's pregnancy, and that a cousin for her kids, George, Charlotte and Louis, would be very special.
Whatever the reason for their public display of affection, as members of the same family, it is crucial they get along, despite the differences they may have. So here are five pieces of advice based on Kate and Meghan in-law issues, and how you can get along with your in-laws:
1- Accept your in-laws as they are
When marrying your loved one, you're also marrying into a family. You may not become BFF with them, but you must make an effort to find something you like about each member of your spouse's family, just because they are the family of the person you love and with whom you chose to spend the rest of your life.
2- Never, ever, criticize
Don't criticize your in-laws, especially your better half, since you would cause pain and put him/her in the difficult situation of having to take sides. Do not pressure your spouse into choosing you over his parents or siblings; a tumultuous relationship with your in-laws can affect your marital happiness.
Well, by observing the last events, interviews, books and documentaries, I would say Kate and Meghan in-law issues will be around for a while until they find peace (not freedom).
3- Find safe topics
Avoid useless and stressful discussions with your in-laws. Find common interests and safe topics to talk about. Also, do not compete for your spouse's attention and love. Make your time together as smooth and enjoyable as possible. You can have a pleasant and healthy relationship with your in-law family while keeping a certain distance.
4- Limit the time together
Adapting to a family that is not yours, with a different past and history, isn't a piece of cake. Sometimes in-laws can be very difficult. In this case, limit your time together to avoid a family feud. The two-week summer holidays on the beach can be shortened to one week, for instance. During Christmas, for example, if the air is thick with tension, go play with the kids.
5- See it as a gift
When making that extra effort to get along with your in-laws, remember you're doing it as a precious gift to your spouse; it will become much easier as you realize when it is done out of love. It can be difficult in the beginning but with time you will understand your in-laws better and who knows, you may end up becoming BFFs.