We say YES to beach jewellery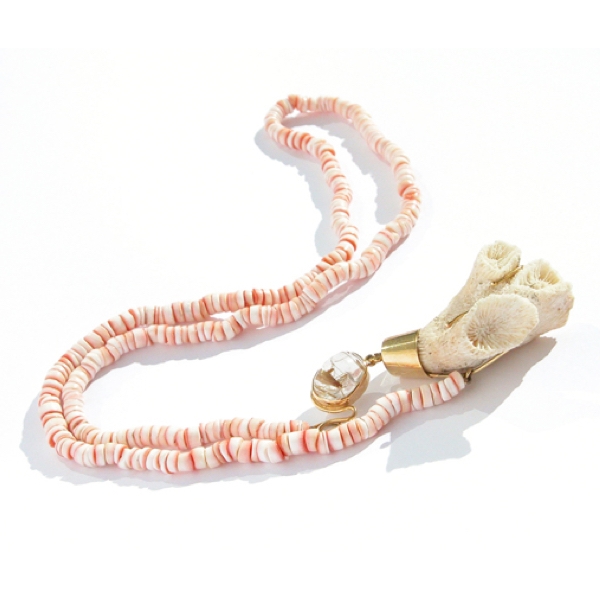 Can you wear Jewellery to the beach? In my opinion, not only you can but also, you should! Take advantage of the jewellery trend for Summer and add a little bling and shimmer to your beach look! We're still feeling the influence of the '80s and early '90s OTT style. So you can have a lot of fun with your beach jewels without having to worry that it is maybe a tad too much 🙂
I've scoured the internet and hand-picked beautiful and affordable jewellery pieces that will make your beach outfit look luxurious and expensive. Those pieces you can wear not only at the beach but also in the city. Pick your favourite baubles following the most significant trends for beach jewellery this summer.
Transparency
Remember Chanel's S/S18 show with see-through plastic hats, bags, boots and overcoats paired with big transparent earrings? These are still perfect beach earrings for this summer too!  Chunky transparent plexiglass bracelets will also look great with your beachwear plus; you don't have to worry about the water, sand and salt. Speaking of Chanel, if you have any doubts about wearing jewellery to the beach, the very Coco Chanel used to go to the beach looking fabulous wearing her trademark pearl necklaces.
Seashell jewellery
When at the beach, nothing better than wearing jewellery with shells and mother-of-pearl. And since Miuccia Prada showed on the catwalk models wearing bold shell necklaces, the seashell jewellery has become a big trend again. They come in the form of charms with delicate gold chains, which by the way, you can wear several together – the more, the merrier! – earrings and bracelets that are made with real shells or in metal in the shape of shells.
Gold charms layered
Shimmering gold goes very well with sun-kissed skin. You should avoid gold-platted baubles though as the sand is very abrasive and will wear off the plating. So if possible, stick to gold and platinum jewellery, that looks wonderfully sparkling with the sun reflecting on it and transitions perfectly to the after-beach cocktail parties. You can also wear several thin gold bracelets. Delicate items will glam up your beachwear look, and because they are light, they'll move when you move so you won't end up with unwanted tan lines after your day on the beach.
Statement earrings
If you'd like to wear only one piece of jewellery this summer, you should wear oversize earrings. Big gold hoops are perfect for a day on the beach, but you can also choose sculptural earrings, long tassel earrings, earrings with shells, you named it, as long as they are big! Wear several ear cuffs or ear climbers and add some edge to your beach outfit like a punk siren, if you will. By the way, this summer's colour trend and mood are very joyful and uplifting, so feel free to abuse of colourful earrings in red, turquoise and also in the bright neon colours of the '80s or pastels. And of course, make sure they match your swimwear's hues.
Arm cuff
Arm cuffs look great on bare arms; you will look glamorous and powerful as a goddess with a golden arm cuff in the shape of leaves or a snake around your upper-arm, looking like Diana the Huntress. For extra glam, wear one cuff around each wrist.
Important: don't forget to wash your jewels after the beach, with cold running water to remove all the sunscreen, salt and sand.
Necklace from Le Grand Bleu collection by Christine Schönburg