Why spring calls for Breton shirts (again) and what's new now 
S/S 21.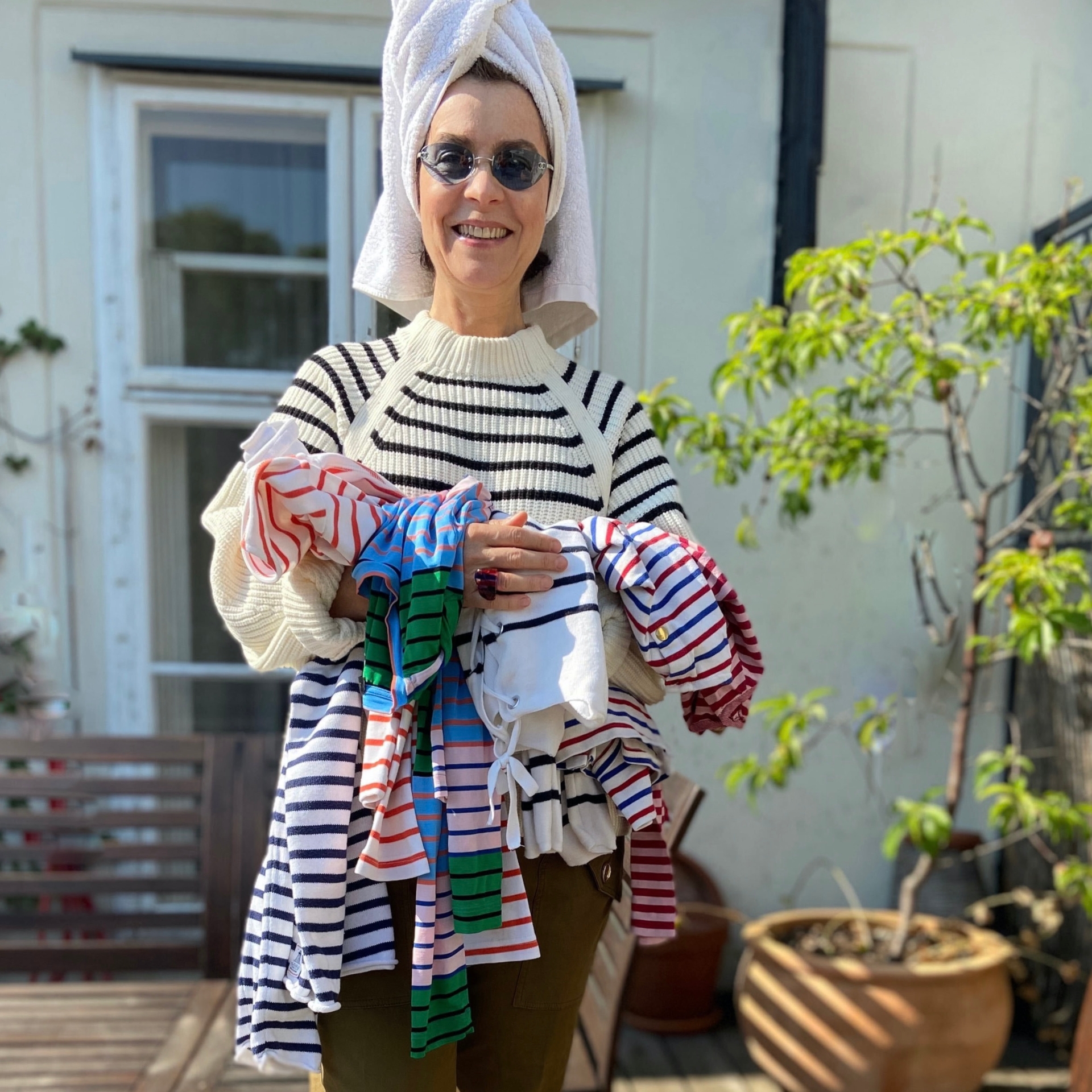 Have you ever wondered why is it that as soon as spring arrives we have an urge to wear stripes? What is it with Breton t-shirts and sunny days? And why do we feel so chic in the timeless striped print? For spring/summer 21, fashion houses like Céline, Miu Miu, Jason Wu and Awake Mode have shown new versions of the classic Breton shirts. Read all about it and check our selection with the best striped t-shirts and sweaters for this season.
When did Breton shirts become fashionable and why?
The first Breton striped wool sweaters, and then shirts, were made to protect the fishermen from Brittany against the cold winds and waters. And in 1858, they became part of the French navy uniform. But it was Coco Chanel who made the striped top widely famous after launching the marinière (sailor) fashion in 1913.
The French designer used to wear Breton tees paired with masculine tailored trousers, a style that was later adopted by Audrey Hepburn and every elegant woman after her.
Breton shirts, the effortlessly chic staple
Breton shirts have become the signature style of French girls, starting with Brigitte Bardot. Additionally, they are a staple for elegant women, from Jaqueline Onasis to Alexa Chung. The striped t-shirts exude the chicness and nonchalance of relaxed days in the Cote d'Azur. And thanks to fashion designers, this season, you can feel you're strolling in the French Riviera, even when sitting at your office desk.
Our selection of Breton tops
No matter if classic Breton shirts or models with contemporary cut-outs and asymmetric design, tops with stripes are timeless and seasonless. Additionally, we also picked a striped pussy-bow top and polos, the bourgeois staple that elevates your jeans and denim skirts.
Our editors select independently all products featured on Notorious-mag. However, when you buy through our links, we may get a commission.
Title image: Selma von Schönburg, Notorious Mag's editor-in-chief, and her collection of striped shirts.