Sweet jewellery: Alina Abegg's Sugar High collection 
Is it a ring or candy?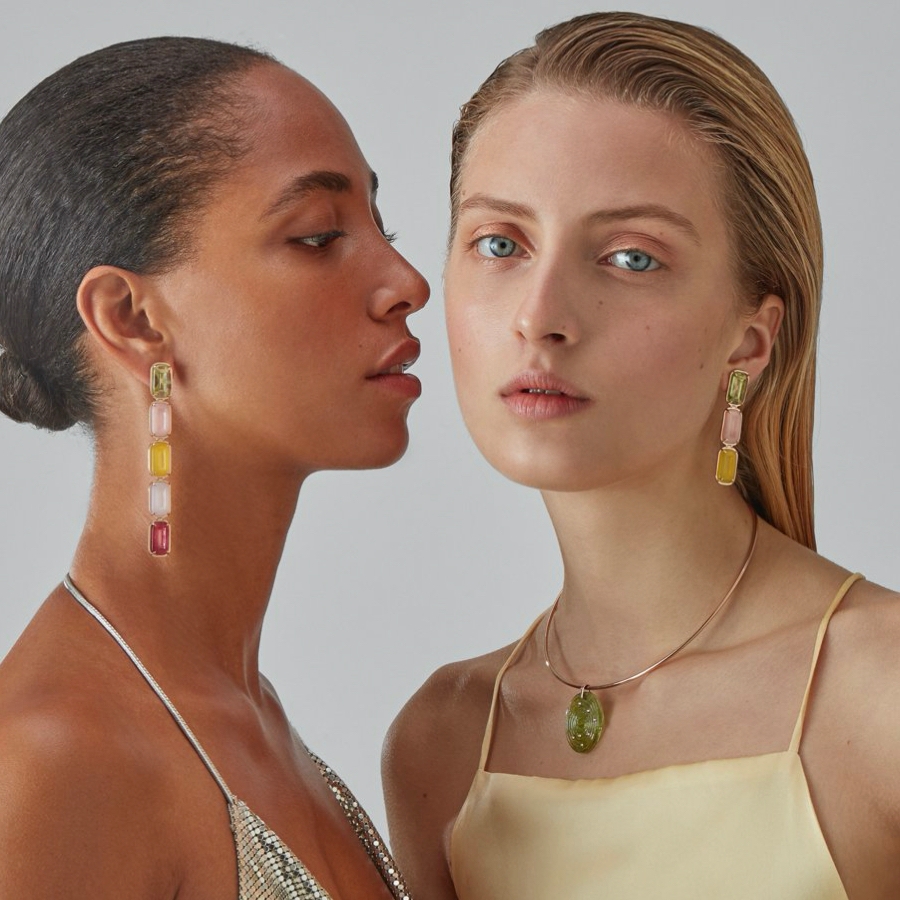 If you want to feel like a child in a candy store without having to worry about the extra calories, Alina Abegg can make your dream come true with her Sugar High collection.
Is it a candy or a ring?
The sweet-inspired jewellery collection is difficult to resist; the colours and some gems in cabochon shape have a big appetite appeal. The German designer Alina Abegg explains what is the secret recipe behind this delicious collection:
"looking at PEZ candies, I was inspired to transform the pastel hues and iconic shapes into colourful, geometric fine pieces." 
The final touch ingredient is her marketing strategy, very fittingly, launched Alina's Sugar High collection in a candy store in New York.
Is it a good story, right? However, the amazing handcrafted work and the quality of the gems and the cut behind Alina Abegg's work put her work in the luxury category. Although playful, the pieces are indisputably precious. The rings, for instance are eye-catching cocktail rings!
Childhood dreams are precious
The earrings, rings and necklaces are jolly and have a flair of nostalgia with a '90s aesthetics. One of Abegg's favourite accessories of the '90s, the stick-on-earrings, inspired her to create the Lollipop studs that come in all colours and can be worn in pairs or mismatched. The Pez-like earrings can also be mix&matched to create an edgy look.
The typical liquorice from her childhood also become jewellery pieces to sweeten your days.
From fashion to sustainable jewellery
Alina Abegg studied fashion at the Instituto Marangoni in London. But soon, she realised that her true calling was somewhere else. She graduated in jewellery design and gemology from the GIA in New York. After The Big Apple experience, Alina launched her namesake label with a focus on sustainable jewellery in 2016.
Alina Abegg family's silk manufacturing heritage gave her the appreciation of luxury, attention to details and craftsmanship. This is why she produces all her pieces in Pforzheim, Germany's "Golden City" known for its goldsmiths' excellent craftsmanship.
The designer uses conflict-free gemstones and recycled gold to reduce the environmental footprint of the jewellery industry. She promotes slow fashion and sustainable jewellery by making pieces that are meant to last. Additionally, Alina Abegg offers repair services to extend the life of the jewels.
Her first collection, Cosmic Escape, took us to outer space, with UFOs, planets and quirky Alien rings I love.
Our editors select independently all products featured on Notorious-mag. However, when you buy through our links, we may get a commission.
All photos @alinaabegg