Why stylish girls have swapped jeans for button-down skirts this summer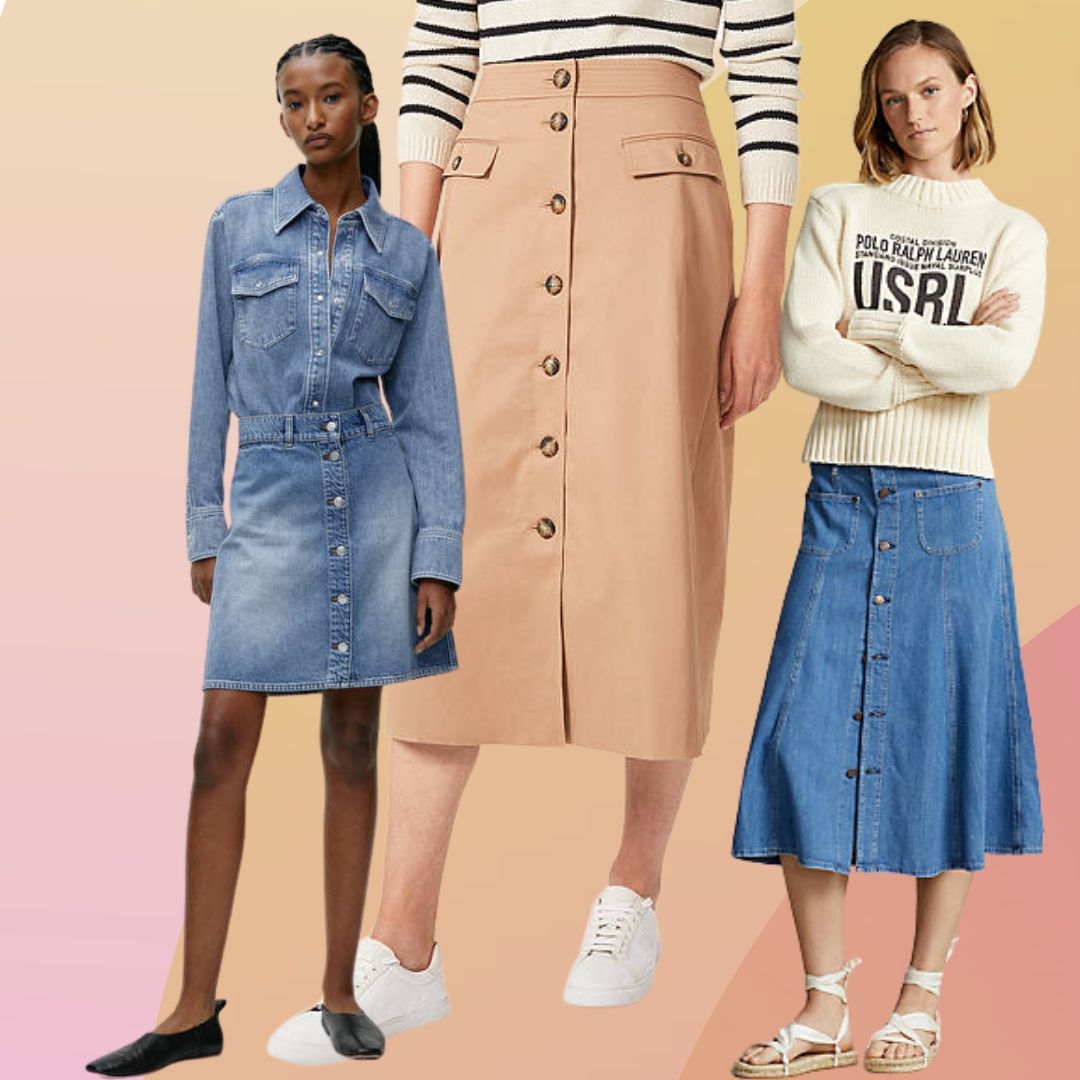 It's official; this summer, stylish girls have swapped jeans for button-down skirts, and there are several reasons why these skirts have become the go-to street-style look of fashion-savvy women. So, instead of denim trousers and shorts, consider wearing the super flattering button-down skirts, whether in mini, midi or maxi length.
Our editors choose independently all products featured on Notorious-mag. However, we may get a commission when you buy through our links.
Flattering A-line silhouette
The button-down skirts we see this season come with the A-line silhouette French designer Christian Dior made fashionable in the '50s. With a narrow waist and A-shaped, these feminine skirts are super flattering on any body type. Additionally, the vertical line of buttons elongates the figure, a clever styling trick women use to look taller and thinner.
Mini, midi or maxi button-down skirts
Whether you prefer mini-skirts like the girls in Paris or midis and maxi lengths, you'll find a button-down skirt to suit your style and rock this summer's must-have look. Of course, these skirts are as easy-to-wear and versatile as your basic jeans. Nevertheless, the vertical buttons that embellish this summer's skirts also elevate them, making your outfit look more polished and luxurious.
Fresh and stylish in cotton or linen skirts
Cotton and linen button-down skirts are the best options for summer's hot days and evenings. You can wear them with anything, a basic t-shirt, tank tops, cut-out tops, crochet pieces; you name it. Of course, pair your staple skirt with on-trend clogs, but they also look fab with sneakers or sandals. You can read There's a perfect sandal for each type of summer dress to find out why is the best footwear to wear with your button-down skirt this summer.