Spanish brands we are in love with 
There's life outside Zara.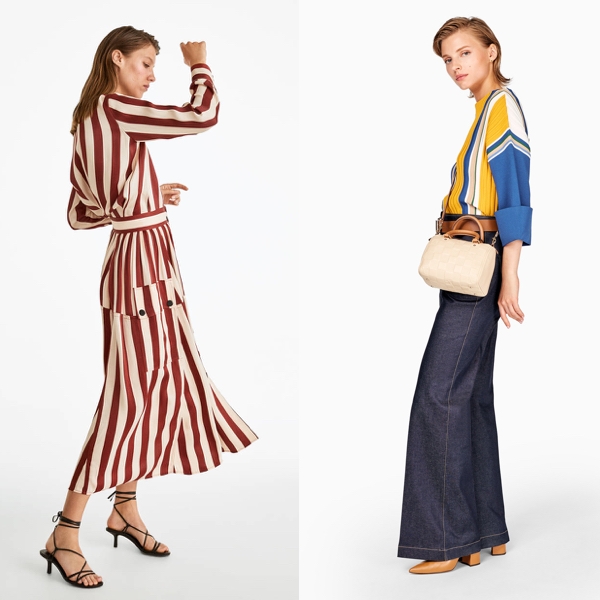 We love Zara, don't get us wrong, but sometimes a girl needs to try something new, and why not other Spanish brands? This is why we're taking you on a fashion trip to discover what Spain has to offer, besides the high-street giant that's been part of everybody's life for so long.
Spanish fashion is as sunny and fun as its weather, #MarcaEspaña is creative and diverse. You can find unique things from elegant and affordable brands like Uterqüe to super luxurious labels like Loewe. The advantage of buying Spanish brands is that you get affordable staples that look expensive. Not mention, that you won't bump into other people wearing the same as you.
Bimba Y Lola
We've already spoken several times about this playful and fresh Spanish fashion brand before, and we still love it. Bimba y Lola offers fashionable and affordable clothes, bags, shoes and accessories. Launched in Bilbao in 2005 by two sisters, Bimba y Lola has now more than 220 stores in 14 different countries, and you can also get their beautiful and super wearable fashion with great prints in their online shop.
Uterque
The brand started with accessories and evolved to include ready-to-wear fashion. The name of this Spanish label is a Latin word for "one thing and the other" and sums up the balance between the limited-production garments and the great accessories they produce. Uterqüe is Zara's more elegant sister, but not many know about this label that has few shops outside of Spain so its online shop is an excellent place for fashion enthusiasts who want stylish staples that you won't see in the streets.
Adolfo Dominguez
The first designer to launch an eponymous label in Spain in the '70s, Adolfo Dominguez, offers classic and elegant clothes. The brand became well known outside of Spain thanks to the TV series Miami Vice in the '80s, where the stars of the series, two detectives, wore cool linen suits with T-shirts. Adolfo Dominguez coined the phrase "wrinkles are beautiful" that became the label's identity.
Purificación Garcia
The chic and affordable clothes, jewellery, bags and shoes look classy and modern at the same time. Purificacion Garcia has amazing party dresses with geometrical lines and high quality and the leather bags are their biggest hit. There are no shops in Europe expect in Spain, of course, but all the items are available online.
Loewe
What started as a leather artisans cooperative 100 years ago is today a luxury fashion house with more than 140 stores around the world, owned by LVMH. Loewe handbags like the Amazona bag are the strong point of the label, but we also love the chic Pret-à-porter garments.
Delpozo
Jesus del Pozo, renamed Delpozo after the designer and creator of the eponymous label passed away in 2011, is now headed by German designer Lutz Huelle. This established luxury fashion is known for the voluminous and architectural shapes designed by the late Jesus del Pozo, and the latest collection follows his footsteps with playful and polished numbers in beautiful colour combinations.
Manolo Blahnik
We cannot talk about Spanish fashion without mentioning the king of shoes, Manolo Blahnik! Since "Sex in the City" showed Carrie desperate asking the mugger not to steal her Manolos, the label has become a worldwide synonym of luxury footwear. The gorgeous shoes are famous among fashion savvy and Hollywood stars for being the most comfortable heeled shoes ever, so if you're heading to a red carpet event or are planning to dance all night in killer heels, these are the shoes for you!