Simple & Chic: the timeless Navy Blue Sweater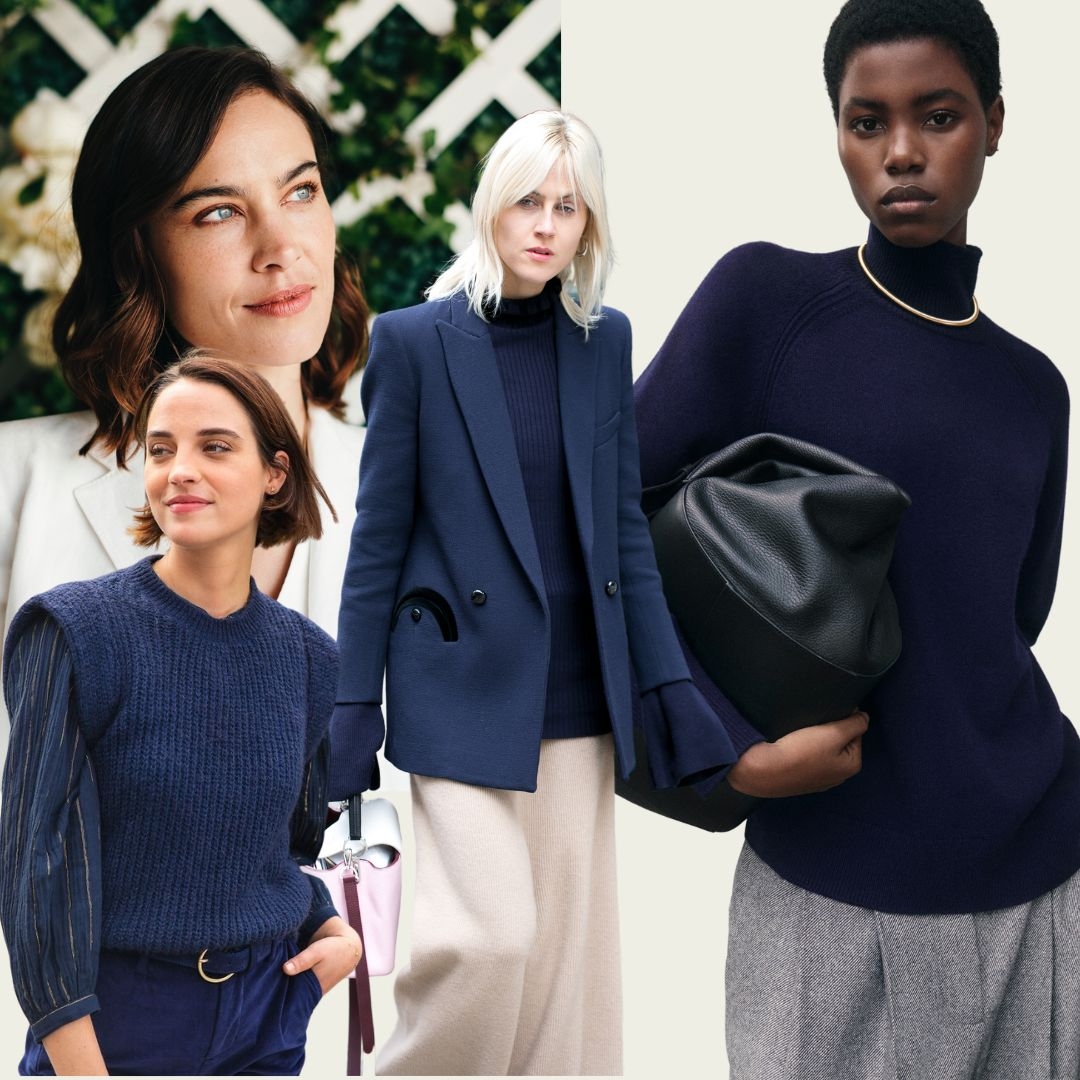 If there is one thing Alexa Chung can't live without, that's the timeless navy blue sweater. And our queen of style is right because the classic navy jumper is chic and versatile.
The stylish presenter-turned-fashion designer has been wearing navy blue sweaters since her childhood. And she admitted that this is the piece of clothing she buys the most.
Classic British countryside look
A navy blue sweater worn under a denim dungaree, you can't get more British countryside style than that!
Effortlessly chic
No matter the season of the year, Chung always finds a way to wear her favourite staple. The cool fashion muse seems to prefer oversized crew-neck sweaters. And she pairs her navy jumpers with everything, from blue jeans to white pants in a timeless sailor style as if she were ready to sail away to some fantastic island only she knows. She layers a navy blue jumper over timeless floral dresses to balance the ultra-feminine look with a tomboy touch.
French-girl style
The presenter of Next in Fashion also wears a navy blue cable-knit jumper to dress down a silk-printed skirt and add some edge to the otherwise lady-like look. For that '80s preppy look, Alexa ties a classic navy sweater around her shoulders, et voila! The cute straw bag adds a French-girl vibe to the outfit of the cool British influencepreneur.
We hand-picked some beautiful navy blue sweaters for you to get Alexa Chung's cool and timeless style. Super wearable and versatile, the classic piece is a staple that you cannot miss in your wardrobe. Besides being timeless, the blue jumpers are also seasonless. In fact, you can wear them in winter and fall with coats. But also in springtime and even in summer evenings, tied around your shoulders as Alexa Chug does.
If you purchase something through the links in this post, Notorious-mag will get a commission.
Title photo collage with Alex Chung in Ralph Lauren suit, Linda Tol via Shutterstock, turtleneck courtesy COS, cable knit with shearling cuff via Karen Millen and vest via La Redoute.