Phoebe Philo: why fans expect a comeback 
To fill the void of old Céline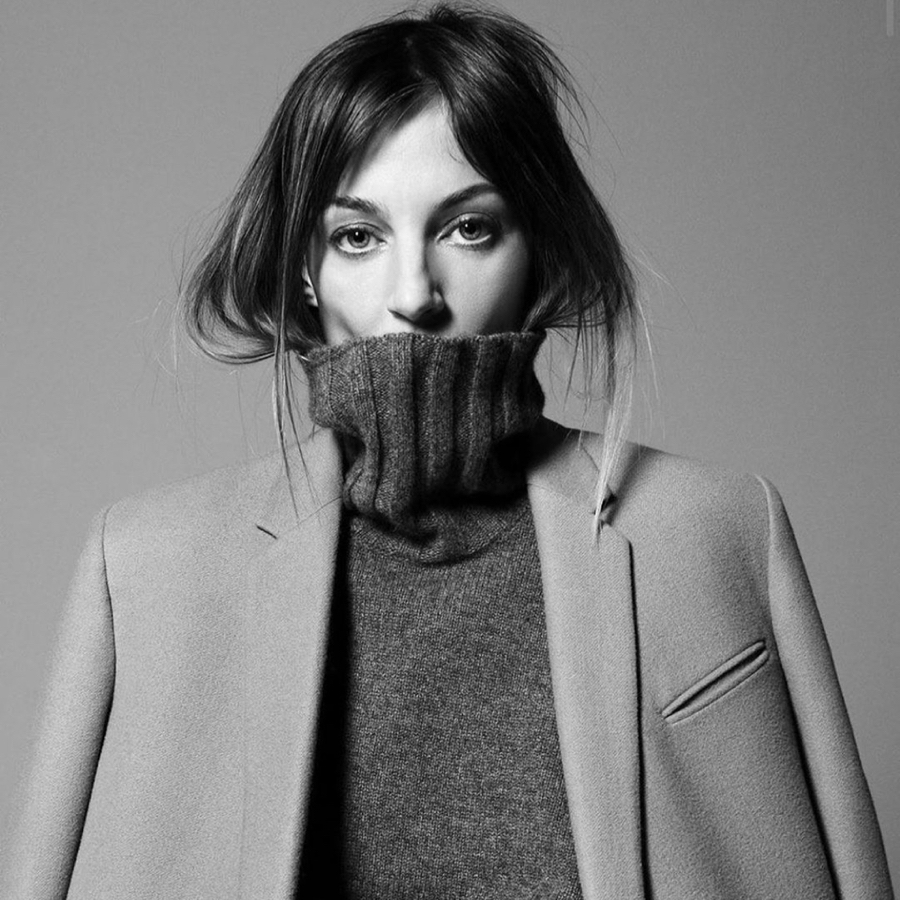 Phoebe Philo, the Creative Director at Celine for 10 years, transformed the French fashion house into a cult label adored by a legion of fans who were left inconsolable after her departure. If you are one of the many Phoebe Philo's fans, rejoice, rumour has it that Phoebe Philo is preparing a comeback. Here you find the update on Phoebe Philo's comeback.
Céline or Celine?
Since the British designer left Celine in 2018, Philophiles around the world has been mourning the chic and simple fashion of Philo. The fashion designer Heidi Slimane replaced her, and his debut as creative director was anything but smooth. One of Phoebe Philo's fans even created a range of t-shirts with slogans that read "Bring back Philo" and "Respect the É", in allusion to Slimane's decision to drop the accent of the "e".
OLD É
Now a new t-shirt on Instagram is giving hope to Phoebe Philo's die-hard fans. The elegant white t-shirt has an intriguing slogan emblazoned in black: "OLD É". Is it just a homage to the Old Céline, as Phoebe Philo's adoring fans call everything that was created by Phoebe during her 10-year tenure at Celine? Or could this be Phoebe Philo hinting at a much-awaited comeback?
Hush Hush
Well, there are rumours about Phoebe Philo putting together a team for a comeback. According to several sources, the fashion designer is preparing a collection for her own brand with a focus on sustainability. Since the designer is famously silent on social media ( she says "the chicest thing is when you don't exist on Google") we cannot affirm anything. But as we all know, when there's smoke…
Why women love Phoebe Philo
A comeback of Phoebe Philo would mean the world to her huge legion of loyal followers. Since her days as creative director at Chloe and then at Celine, Philo designed clothes for modern women. Her chic and sophisticated creations allowed women to be both fashionable and comfortable, whether at the office or at home. The Old Celine clothes were designed by a woman for women. Philo empowered women, changing the way they dressed. For example, she introduced midi skirts and wide-leg pants that replaced tight and constraining garments. She also made flat shoes chic. And elevated sneakers, wearing a pair of iconic Adidas Stan Smith for her runway bow, something unthinkable at that time.
Philo's fashion legacy
The influence of Phoebe Philo on the fashion world is undeniable. She created the biggest hits of the Noughties. But also, she had under her wings a new generation of talented creators. For example, the fashion designers Rok Hwang and Peter Do. Additionally, Daniel Lee, the creative director at Bottega Veneta, and Victoria Beckham's design director Clara Iccardi also worked under Philo. Will they be part of Phoebe Philo's comeback?
Phoebe Philo's Céline treasure hunt
Phoebe Philo's fans still love the effortlessly chic looks of Céline (with an accent). In fact, there are two Instagram accounts entirely dedicated to Old Céline. Also, there's oldcelinemarket, where you can find rare runway pieces of the French label pre-Slimane. Second-hand garments and handbags of the Old Céline are so sought after they're worth more than when new. And it is very difficult to get your hands on these pieces since nobody wants to part with them.
Images @oldceline @phoebephilodiary _@oldcelinemarket @celine.com