Notorious Women #2: Vienna Design Week Director Lilli Hollein 
Putting Austrian design on the map.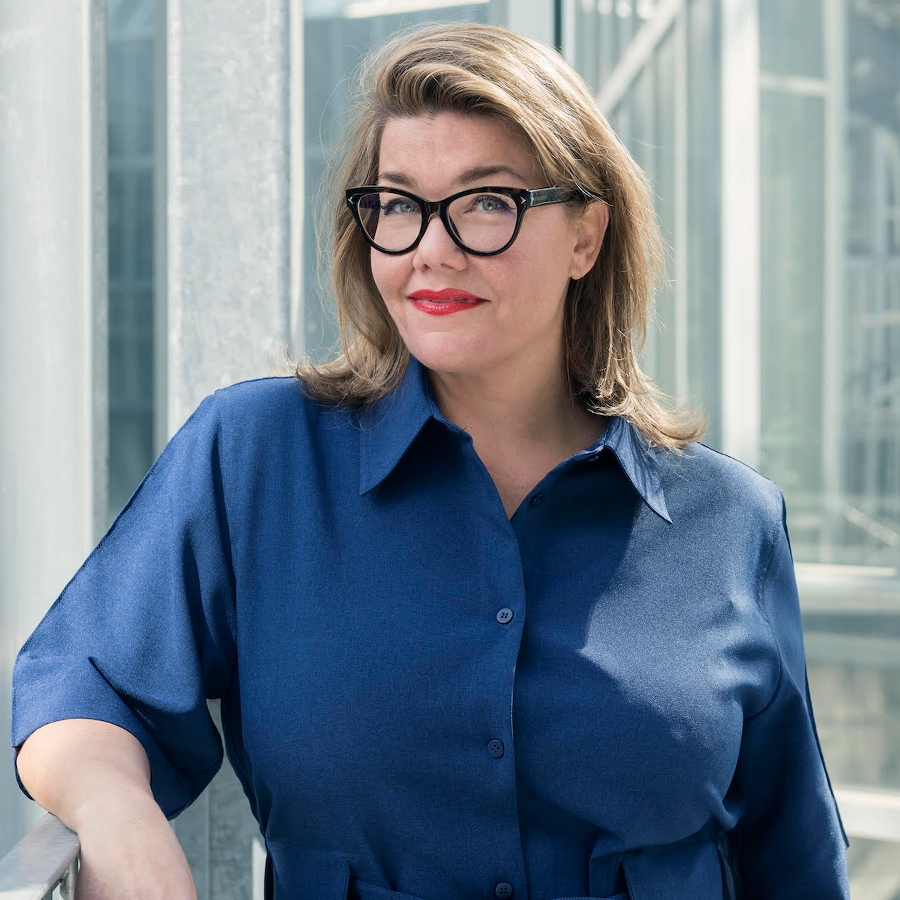 Welcome to our Notorious Women series that brings you, once a month, the profile of extraordinary women from all walks of life. This time, we talked to Lilli Hollein, director of VIENNA DESIGN WEEK, who managed to organise a COVID-19 proof event for 2020 with her team in the Austrian capital.
Who is Lilli Hollein?
Lilli Hollein holds a degree in industrial design from the University of Applied Arts in Vienna. As a design and architecture expert, she has published in major international specialist publications. And as a curator, she's been responsible for several exhibitions such as Austria's contribution to the 7th International Architecture Biennale Sao Paulo 2007.

Additionally, she is chair of the board of trustees of the MAK Museum for Applied Arts Vienna and a member of the board of trustees of the Mumok Museum of Modern Art, Ludwig Collection, Vienna.
Enough? No. Besides all the amazing professional roles, Lili Hollein owns an incredible sense of style. We follow her fashion choices with great pleasure; bold black glasses, red lips and curve-flattering dresses.
Lilli Hollein puts Vienna on the map
Thanks to the dedicated work of Lilli Hollein, Vienna holds today an important place in the contemporary design world, next to cities like Milan, Paris and New York. Every autumn since 2007, the Austrian capital turns into a city full of design during Austria's biggest design event; VIENNA DESIGN WEEK.
Lilli Hollein highlights, each year, the design scene of a different Viennese district. She also invites one other European country to collaborate. VIENNA DESIGN WEEK is incredibly well structured, with an enormous list of events, including visits to artists' studios in the Austrian capital. Lilli Hollein organises, basically, a real tour of the design world in Vienna. Check in our video which district was chosen this year and the highlights of VIENNA DESIGN WEEK 2020.
[fvplayer id="69″]
The chat with Lilli Hollein
1- Lilli, please tell us about the situation of the designers and the design market during the pandemic.
More than ever, the design has the chance and the duty to show what it can contribute. Design can help navigate our society and even our planet through these times!
Of course, designers were affected in the same way as many, many others. Especially people working in the cultural field have gone through difficult months and will have hard times ahead.
But again, that should contribute to developing strategies for all of us, and designers are the ones who can!
2- How did the events of VIENNA DESIGN WEEK 2020 look like when coming together wasn't that safe and easy?
We had an astonishingly pleasant experience in this sense. Of course, we missed our visitors from abroad. But our audience was extremely respectful towards each other and the designers, and it was a very welcoming atmosphere. The team of VIENNA DESIGN WEEK developed concepts to organise the Austrian festival according to the restrictions. We re-dimensioned the festival and created more spaces to receive the allowed number of visitors.
3- This year, you've chosen the 12th district as the centre point of the event. Why?
Meidling is one of the large districts with enormous history and variety. It leads from castles to the treasure of the red Vienna; the social housing, that was executed at the time between the two world wars.
We'd wanted to go to the 12th district for some time. But gentrification is running fast there, so not many spaces were available. We were fortunate to find the Alte Amtshaus and Solarium as exhibition spaces, and really enjoyed our time there!
4- What was the cooperation with this year's guest country Switzerland?
Switzerland has a strong design identity and fantastic schools for design. We have cooperated almost every year in some way, so it was important for us to do that on a larger scale in 2020. We were thrilled that twenty of the involved designers made their way despite the current situation. It was an opportunity to show the many faces of Swiss design. From digital and industrial to textile, ceramics and gally design. Of course, not everything could take place, but hey, we will do that next year!
5- What's been your favourite moment of all these 14 years of VIENNA DESIGN WEEK?
Every year again. Standing with my team at the moment we close the doors after ten days; we are happy, exhausted and full of impressions.
6- And the future: how will design help us adapt to the new reality?
In many ways… Now, let your thoughts run free.
Titel photo by Kollektiv Fischka, courtesy of VIENNA DESIGN WEEK.