Matching Couple Outfit Ideas You Should Try Out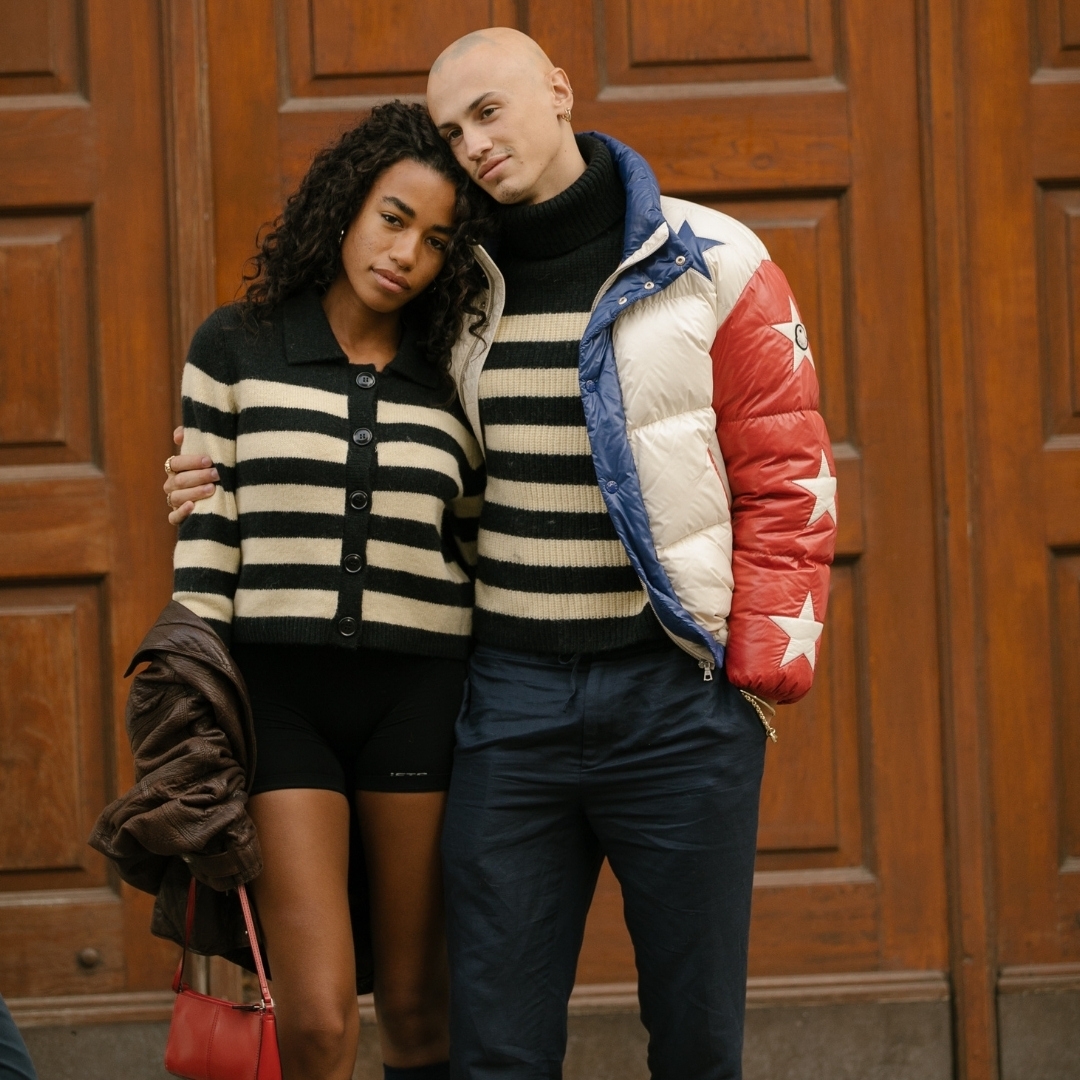 They say that couples who dress alike stay together, and while that might be a bit of an exaggeration, there's something undeniably charming about matching outfits with your significant other. Coordinating your clothes can be a fun and lighthearted way to express your connection and showcase your shared style.
Whether you're heading out for a casual day date or attending a special event, here are some delightful matching couple outfit ideas that you and your partner should consider trying out.
Matching Beachy Elegance
Planning a beach vacation or a tropical getaway? Embrace the island vibes by wearing a flowing and lightweight coverup dress in a colourful print or solid colour. Opt for a style that suits your taste, whether a maxi, midi or shorter length.
Consider a beachy pattern like tropical flowers or ocean-inspired hues for a vibrant look. Your partner can wear a crisp linen button-down shirt in a coordinating colour with your coverup dress. Linen is a breathable and comfortable fabric choice, perfect for warm weather. Opt for a colour that complements the colours of the coverup dress.
When she opts for a chic coverup dress, the couple's matching outfit can exude effortless style and coordination. Complementing her elegant choice, he can wear tailored chino shorts paired with a classic linen button-down shirt. This combination offers a balanced blend of comfort and sophistication, perfect for a relaxed outdoor setting. By selecting a colour palette that harmonizes with the coverup dress—perhaps drawing from its pattern or hues—the couple can achieve a harmonious look.
To complete the ensemble, coordinating accessories such as woven bracelets or matching sunglasses can add a touch of flair. The result is a tastefully coordinated outfit that showcases their shared fashion sensibilities while allowing each individual's unique style to shine through. Whether it's a leisurely beach day or a seaside evening stroll, this matching ensemble will surely capture the essence of togetherness with an added touch of romantic charm.
Classic Denim
Denim is a timeless fabric that never goes out of style, making it a perfect choice for coordinating outfits. In fact, the global denim jeans market is predicted to be worth around $95 billion by 2030, up from $64.5 billion in 2022.
For a laid-back and effortlessly cool look, consider going for matching denim jackets or jeans. You can opt for identical denim jackets paired with white tees and dark jeans for an effortlessly chic vibe. Or, match your denim bottoms with contrasting tops—one of you in a chambray shirt and the other in a striped tee—for a stylish twist on the classic denim-on-denim trend.
Monochrome Magic
Playing with monochromatic outfits can create a visually striking effect that showcases your unity. Choose a colour palette that suits both your skin tones and preferences. For instance, if you both love deep shades of blue, go for varying shades of navy, cobalt, and indigo. Consider wearing matching monochromatic suits for a formal occasion or coordinating your casual ensembles with similar shades of your chosen colour.
Print Perfect Pairs
Matching prints can be a playful and eye-catching way to show off your connection. Pick a bold pattern that resonates with both of you, whether it's stripes, polka dots, or florals.
You can each wear a different garment in the same print, such as one partner donning a printed shirt and the other sporting a matching skirt or shorts. This combination will add a touch of whimsy and harmony to your outfits.
Athleisure Allies
If you and your partner enjoy an active lifestyle or simply appreciate the comfort of athleisure wear, coordinating sporty outfits can be an excellent choice.
Consider wearing matching athletic leggings and sneakers for a coordinated gym session or a leisurely jog in the park. Opt for complementary shades to maintain a cohesive look, and don't forget to accessorize with coordinating headbands or hats for added flair.
His and Hers Denim Shirts
Give a stylish nod to gendered fashion by swapping classic gender roles with matching his and hers denim shirts. Pair a slightly oversized denim shirt with leggings or skinny jeans for her, and opt for a more fitted denim shirt paired with cuffed jeans or chinos for him. This unconventional take on traditional couple outfits exudes an effortlessly cool and gender-neutral vibe.
Formal Elegance
For special occasions that call for dressing up, consider going all out with coordinating formal attire. Matching suits and gowns can create a stunning and glamorous impact, showcasing your united front while exuding sophistication and elegance. Choose complementary colours and styles that suit both your personalities, and be prepared to turn heads at any event.
Final Words
Matching a couple's outfits is a delightful way to express your bond, share your style, and have some fun with fashion. Luckily, there's a wide array of outfit ideas you and your partner can explore for various occasions.
Whether you're embracing monochromatic magic or playing with coordinating prints, the key is to have fun and embrace your unique connection through your clothing choices. So go ahead, experiment with these ideas, and create memorable moments together while looking effortlessly stylish. After all, the couple that dresses together stays together!
Title Image courtesy @CPHFW. Other Images from Pexel and Canva