Sunglasses SS23 – Shades that You Need To update your outfit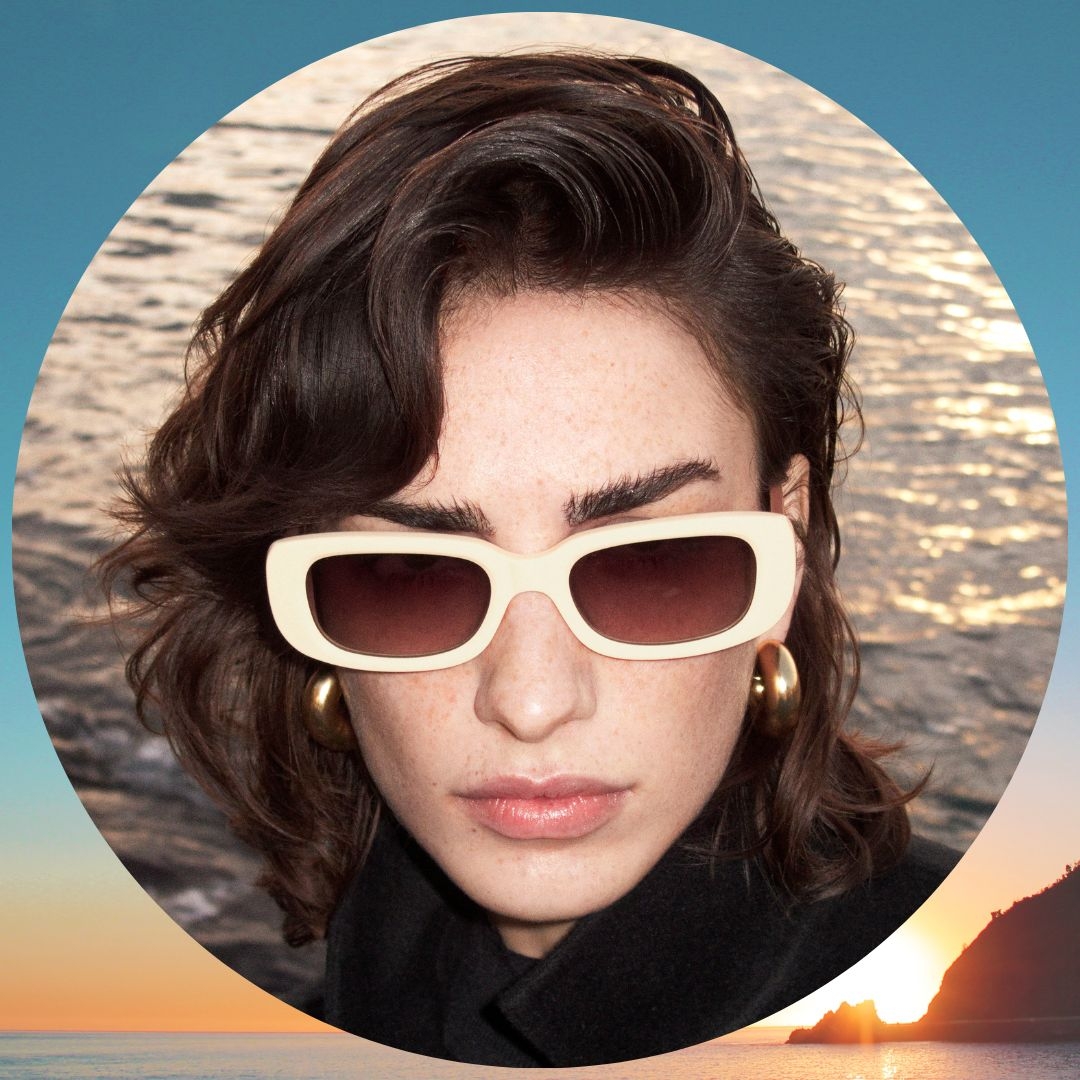 In December of last year, I was invited to a year-end party but couldn't attend because I caught the flu and with it, a huge case of conjunctivitis. But I couldn't miss the aprés-party brunch. What to do to hide my red and swollen eye? I went to the brunch with my aviator glasses with light pink lenses, and it was a success. No one noticed my eye, and I still received a lot of compliments on my styling. All this story is just to say that sunglasses are one of the most powerful accessories to bring glamour and luxury to your look. That's why we've searched for the most relevant sunglasses trends of SS23 so that you can choose the best option for your style.
Sunglasses Trends SS23 – The Macro Idea Behind It
Most fashion brands have brought collections based on classic and timeless looks, with simple yet chic shapes. White, black, beige, and grey dominate the runways. And the colours that will accompany us this season will be lime green, red, and various pastel shades. However, concerning the sunglasses collections, the proposal is the opposite. The eyewear trend is bold, and fun, with statement frames, rich colours, and embellishments. We'll also use several tinted lenses in vintage shapes. Is the message to see our world with more playful and less serious eyes? Either way, let's take a look at the sunglasses trends SS23.
This article does not use any affiliate links. The products we offer are chosen independently and Notorious-Mag does not earn any commission for them.
70s Style Shades
The 70s is a big trend in 2023. The glasses have oversized frames and are generally square. They look perfect with the denim + shirt + tweed coat look. Also with a floral dress or A-line skirt. I particularly like this model from Yvy Oak.
Cyber Shades
Following the Dystopian trend, mirrored sunglasses, galactic shades, and futuristic shapes come to match the gamer girl styles. This Prada model has a futuristic vibe and can be chic as well.
XXL Frames
Loewe sunglasses are a trend in itself. They are bold, inflated, and in flashy colours.
Tinted Lens
From orange to blue, passing through pink and yellow these are my favourites. In addition to protecting your eyes against the sun and ultraviolet rays, you can use these glasses inside environments such as restaurants, classrooms or wherever you need to hide. Check this model from German designer Marcelo Ostertag.
Sport Shades
Bella Hadid vibe. The athleisure trend has extended to glasses as well, and the shape goes from running glasses to ski goggles. I found this perfect vintage Chanel on Vestiaire Collective; I think you will like it.
Bold Colours
A splash of colours, from white to egg yolk yellow, to colour your horizon. Luxury French brand Emmanuelle Khanh has an incredible palette of colours, have a look here.
Last But Not Least
Sunglasses are absolutely an affordable luxury and help elevate the style of your outfit. But more than that, choose a good quality lens to protect your eyes from UVA and UVB rays. Category 2 and 3 filters are the most suitable since they fit all light conditions (average to strong light levels).
Read also – What to consider when buying sunglasses and reading glasses online.
Title photo: courtesy COS × LINDA FARROW
Other photos: Street Style @CopenhagenFashionWeek, Mister Spex, Maison Emmanuelle Khanh and COS