Louis Vuitton City Guides have gone digital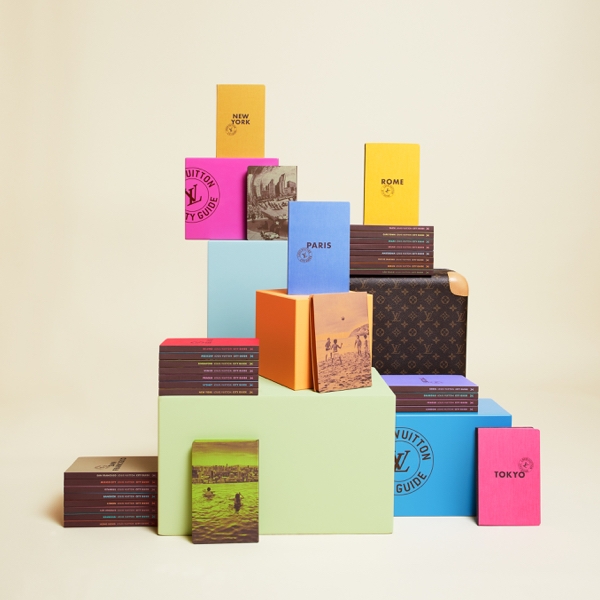 The famous and collectable series Louis Vuitton City Guides celebrated its 20 years, launching a digital version.
Who better than Louis Vuitton, who began making trunks and suitcases for travellers in 1854, to have the best tips from all around the world? Since 1998, the Louis Vuitton City Guide's provided travellers, dreamers and even local residents with the best – and sometimes little-known – addresses in 30 cities, which they constantly update. The French luxury house has established itself as the indispensable companion to the discerning traveller.
Travelling tips from VIPs
Louis Vuitton invites writers, independent journalists, architects, art curators, business people and international artists to collaborate with the City Guides, sharing their preferred spots and personal experiences. The 2019 edition, for example, offers tips from photographers Françoise Huguier and Ouka Leele, respectively in Paris and Madrid, actor Jeff Goldblum shares his secret spots in Los Angeles, and artist Ding Yi shares his Shanghai.
The colourful guides are so beautiful one would like to collect them all, in this case, you would have more than 15.000 exclusive and unique addresses worldwide! A good excuse to visit all those cities, if you need an excuse of course.
For the 1st time, LV City Guides digital
The great novelty of this 2019 edition is that the Louis Vuitton City Guides embrace the web and have gone digital! You can now access your City Guide on iPhone, Ipad and even on Apple TV and know about cultural events, restaurants, hotels, nightlife, arts, and all expert advice and information are regularly updated, interactive and customizable with geolocalization. The digital Louis Vuitton City Guides of Paris and New York are available for free on the Apps Store for only 9.99 € / per destination.
Louis Vuitton's new watch, Tambour Horizon, is connected to the City Guide too. Users can check on their wrists the best addresses of charming little bistros, antique shops, boutiques, hotels, secret spots, in London, Paris, N.Y, L.A., Tokyo, their flight information and other travel apps,… The smartwatch allies beauty and elegance with modern technology and you can choose from several watch faces and more than 60 different straps, so much nicer and chic than an Apple Watch!  
We absolutely loved it! 
"Don't take time, let it take you".
Photo courtesy of Luis Vuitton