Intellectual fashionista: Charlotte Casiraghi, the ultimate French girl style 
Oui.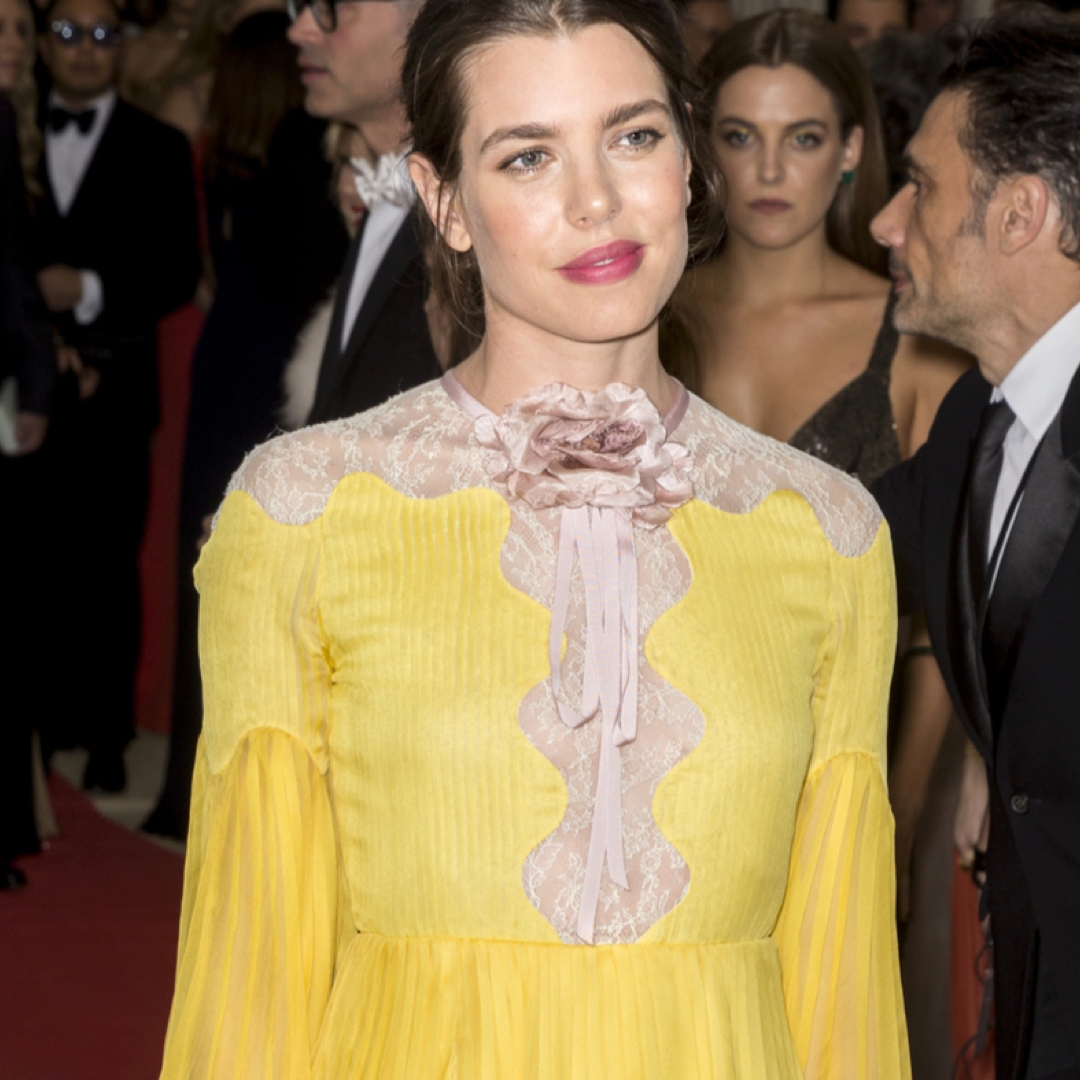 Charlotte Casiraghi, a spitting image of her mother, is often seen on the front row of Chanel, Saint Laurent, and Gucci fashion shows, and her polished looks are the epitome of the famous French girl style.
But besides being one of the most beautiful and stylish members of royal families, Charlotte Casiraghi is an intellectual who happens to love fashion. In fact, the daughter of Caroline of Monaco, Princess of Hannover, studied philosophy at the University of Sorbonne, in Paris.
After that, she worked as the editor at Above Magazine. Following, she launched her own magazine about the effects of fashion on the environment. And finally, she founded the initiative Les Rencontres Philosophiques de Monaco. In short, the Philosophical Encounters in Monaco are a think tank to discuss contemporary issues and literary publications. Also, she's published a book with her former professor, the philosopher Robert Maggiori, about the passions that drive us all.
Meanwhile, model, muse, and brand ambassador
Like her mother, the muse and close friend of fashion designer Karl Lagerfeld, Charlotte Casiraghi has worn Chanel since an early age. So, naturally, she debuted at Monaco's Rose Ball in 2006 and got married in 2019, wearing Chanel Couture gowns. Additionally, she is Chanel's newest Ambassador and spokesperson for 2021. As a result, in her new role, the Monegasque with a French girl style launched a series of Literary Rendezvous at Rue Cambon, where Charlotte Casiraghi invites writers, actresses and friends of the Maison Chanel to discuss literature. Certainly, you can follow these intimate literary gatherings on social media.
Additionally, the mother-of-two is also the face of Gucci Cosmetics and the official equestrian ambassador of the brand. As a result, the Italian luxury brand has designed all her clothes to compete in riding tournaments. In other words, as a young style icon, Charlotte Casiraghi is one of the blue-blooded girls promoting luxury brands.
The French girl style of Charlotte Casiraghi
When not attending gala events and fashion shows, Charlotte Casiraghi wears casual yet polished looks in the best French girl style. Consequently, Princess Grace's granddaughter has become a style icon in her own right. To clarify, Charlotte Casiraghi wears comfortable outfits for her daily life, mixing relaxed and chic pieces to achieve perfect high-low style.
So, check the style and best French girl looks of Charlotte Casiraghi, the eleventh in line to the throne of Monaco.
Above all, timeless and effortlessly chic
Firstly, the fashion-savvy Charlotte Casiraghi pairs a crisp white shirt with cigarette style pants and timeless loafers, the staples of any chic French girl.
Similarly, a simple and relaxed denim-on-denim look is always on-trend. Nevertheless, the statement Gucci bag and scarf elevate her cool outfit.
Above all, the oversized blazer Charlotte Casiraghi wears dresses up her high-waisted pleated trousers, and she finished her look with a French girl style messy bun.
Moreover, like all French girls, Charlotte Casiraghi likes to wear jeans with classic navy blazers or minimalist style coats to run errands in Paris. Although a simple look, one can see that she chooses good-quality and timeless garments.
Finally, Charlotte Casiraghi wears a chic Panama style straw hat, one big summer trend this year, that you can wear in the city too.
In conclusion, if you are looking for fashion inspiration, look no further. In other words, the talented Charlotte Casiraghi French girl style is contemporary yet timeless, modern and effortlessly chic, whether on the red carpet or in the streets of Monaco, Paris and New York.
Lastly, you may also like to watch the easy-to-wear trends we spotted during Fashion Week S/S 2021.
[fvplayer id="212″]
Photo via shutterstock