The Gucci ring that can monitor your health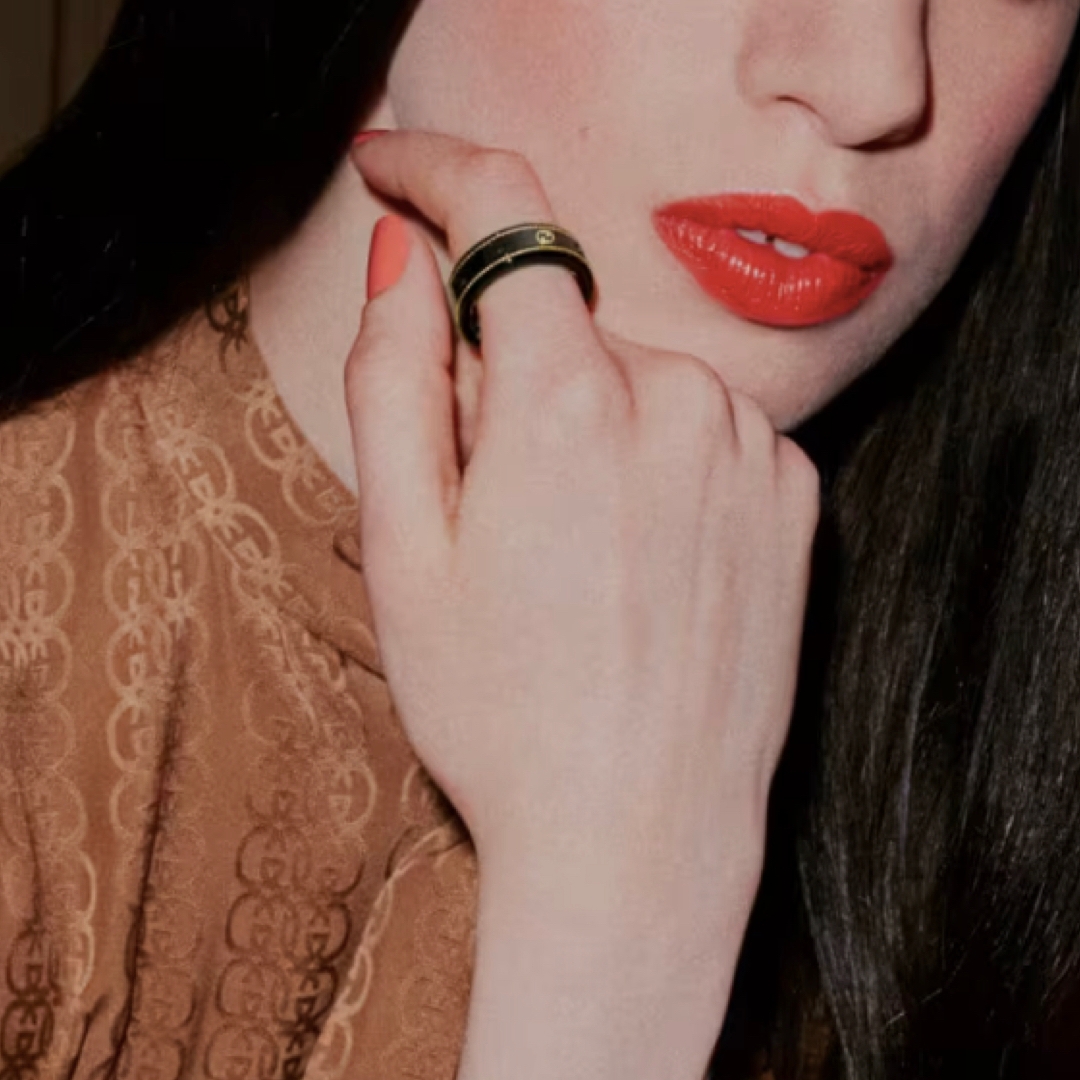 If you were a teen in the '80s, you probably remember the mood rings that changed colour according to your feelings. Now, in our high-tech world, a new ring is making waves. Gucci has partnered with a Finland-based company and launched the Gucci x Oura Ring, a jewellery piece that can track fitness and monitor your health.
The smart ring comes with the iconic interlocking Gs logo in 18-karat gold. And the luxurious wellness tracker is set to become the new must-have accessory for fashionistas and fitness afficionados.
How does the Gucci x Oura ring work?
The black PVD-coated titanium ring comes embellished with Gucci's logo and two braided patterns in gold. Indeed, the sleek colour combination and design take health accessories to the next level. Oura provides its Generation 3 technology in the smart jewellery piece. In short, several research-grade sensors read your body vitals. For example, the ring can measure your temperature. Additionally, by reading heart and respiratory rates, it targets the possible effects of stress or illnesses on the body. Furthermore, the ring also analyses your sleep quality. All data is then translated into scores that you can access on the Oura app. There, you'll also receive advice on how to improve your health. Audio and videos guide you on how to interpret the body's signals while instant feedback shows how your body responds to daily choices and habits.

According to the Italian fashion house, the sensors on Gucci's wellness ring that tracks your fitness have "a much stronger signal than wrist-based wearables." And "the wearablet technology ring unlocks a unique perspective given by hidden messages from the body, empowering individuals to connect with themselves throughout the day via wellness insights."
You can get your health monitoring ring in select Gucci stores and online.
Photos @Gucci.