The must-have green apparel & accessories to wear now 
Update Spring 2022 looks.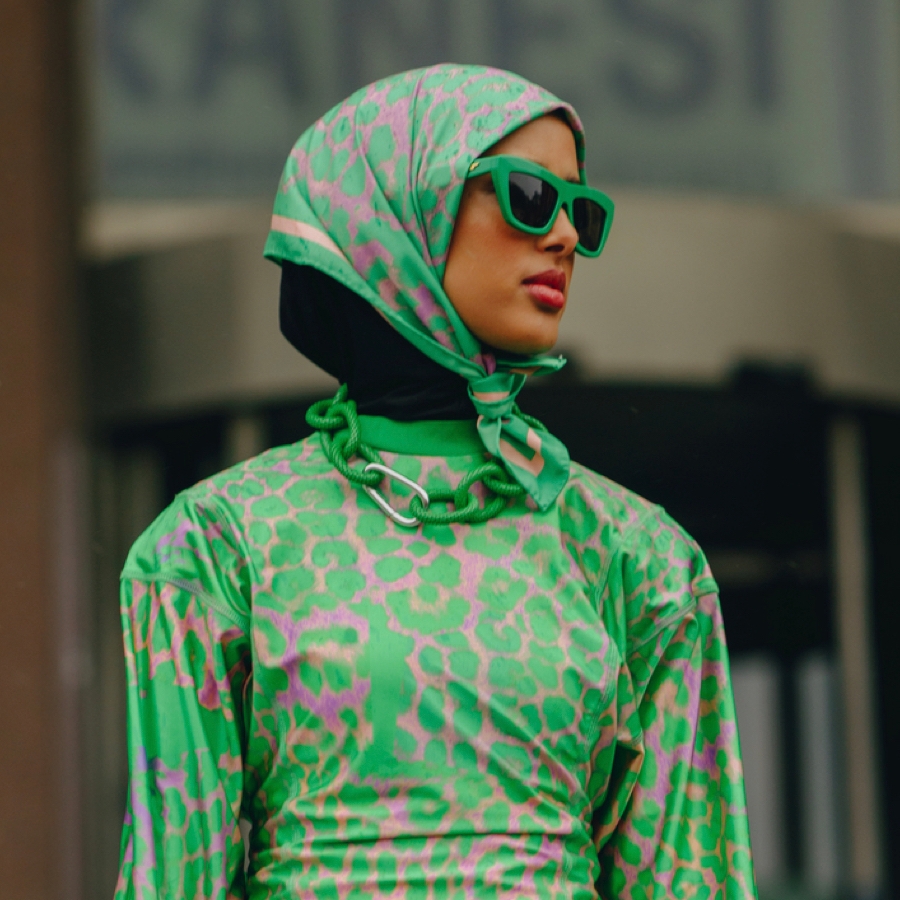 Fashion designers, fashionistas, and trendsetters agree on one thing: green is the must-have colour of Spring and Summer 2022. From the Fashion Week SS22 runway shows in Milan, London, and Paris, to the street style in the coolest cities, we see the most stylish women embracing the bright green trend and wearing the uplifting hue in head-to-toe apparel or accessories like bags, shoes, and jewellery. As a result, searches for green clothing spiked 26% on the fashion platform Lyst after Copenhagen Fashion Week SS22. Moreover, this colour trend will be here throughout the year, as we saw at AW22 Fashion Weeks. Cecilie Bahnsen, Jason Wu, Bottega Veneta, and Versace were some of the fashion houses presenting Luigi green in their fall/winter collections.
Besides being one of the hottest SS22 trends, green is exceptionally versatile as it pairs perfectly with black, blue, beige, white and goes well with all skin colours and hair tones. So, we selected the finest and coolest apparel and accessories to help you to welcome spring in the greenest way. Our editors select independently all products featured on Notorious-mag. However, when you buy through our links, we may get a commission.
Bright green outwear for spring in-between weather
Although the sun's shining, springtime can be quite tricky, with sudden showers and cold wind. So, inspired by the NYFW trends that emerged from street style, wear a raincoat, trench coat or jacket in the trendiest hue of 2022, vibrant green. In colour psychology, green means growth, renewal, and rebirth, all that we need right now.
Wearing green from head to toe
Why not wear green from head-to-toe with a modern jumpsuit or power suit with botton-down shirt like the fashion icon Giovanna Battaglia and our favourite Scandinavian influencers? Note how the Italian fashion savvy breaks the severity of her suit by wearing chunky leopard sandals with green socks. In the same vein, you can pair tailored pants and a matching pullover to celebrate the arrival of spring in style. The vibrant colour of your outfit will certainly fill your office with energy.
A splash of vibrant colour
Are you a bit tired of your brown, black, and beige outfits? No problem. Just add a touch of green to update your wardrobe. For example, one piece of apparel like a top or accessories like a chic green bag and clogs or slip-on boots; the open heel-closed toe shoes are perfect for wet days in spring.
Accessories to refresh your spring looks
Complete your green look with matching on-trend jewellery, a scarf, and contemporary coloured sunglasses, et voila, you're ready to party or go to the office in style!
Photo via Shutterstock
Finally, watch the most colourful and fun street style trends from Copenhagen Fashion Week.
[fvplayer id="401″]