Notorious Women #4: the Austrian photographer Yvonne Oswald 
Books, postcards and more.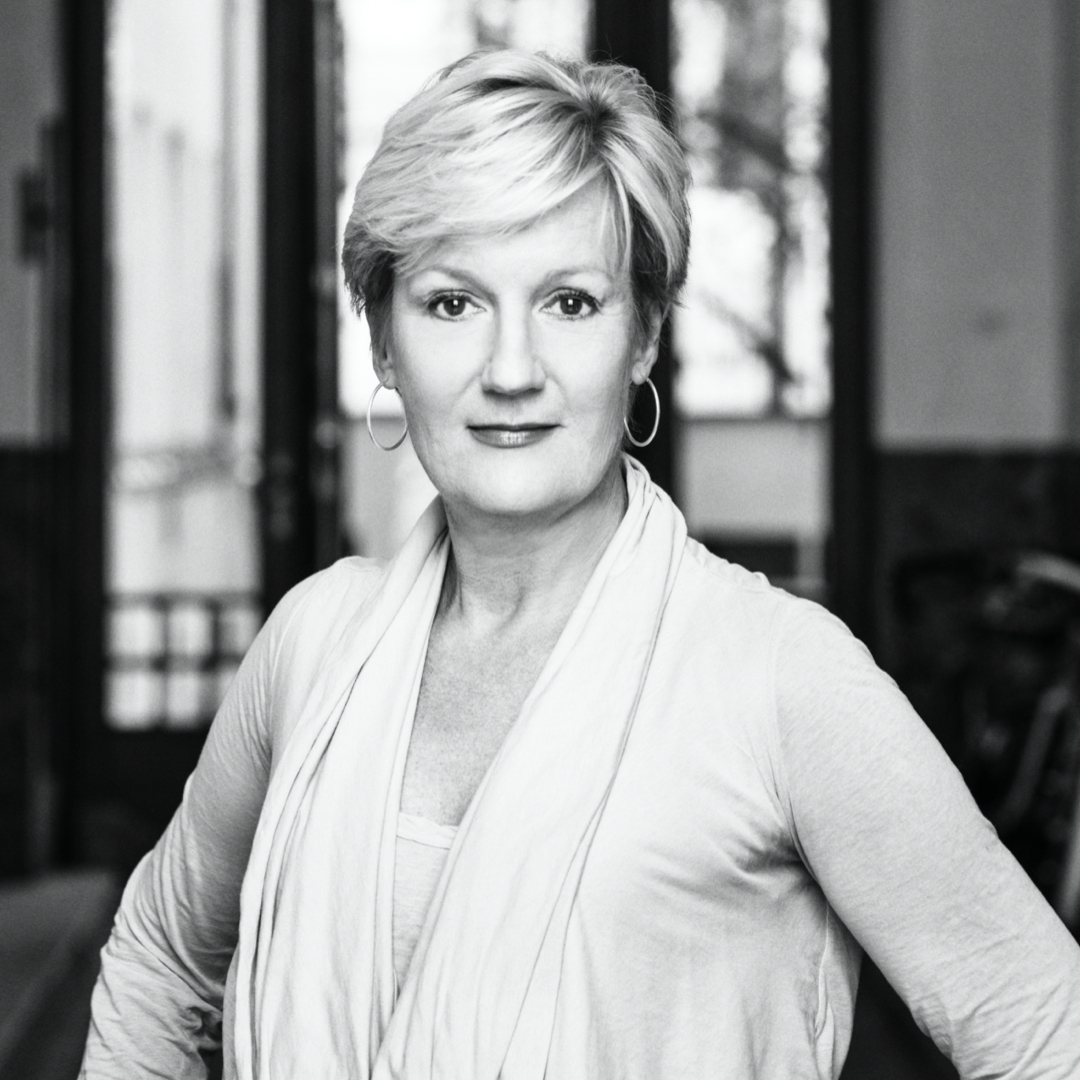 The Austrian photographer and curator for photography, Yvonne Oswald, is the next in our series "Notorious Women". Here, you find women we interview because of the positive impact on society they have through their work, projects and ideas.
Yvonne Oswald is the author of one of the most talked-about photography projects. Who hasn't heard of the book and exhibition "Das Südbahnhotel, the Magic Mountain of Vienna's Fin de Siècle"?
The Südbahn Hotel project
Between 2008 and 2014, the artist photographed places and houses in the region of the Salzkammergut for several magazines like Architectural Digest. It was then that Yvonne Oswald discovered the abandoned Südbahn Hotel. The fantastic images the photographer shot there speak not only of the beauty of the Austrian hotel but also of the greatness of the Fin de Siècle Vienna. In fact, the turn of the century was a time of rich cultural exchange and social interaction between Christians and Jews, which led to an explosion of artistic, scientific and intellectual productivity in Vienna 190o. The Austro-Hungarian Empire greatly championed the rich, creative scenery and multi-ethnic society. But, sadly, this freedom of interaction was the first to be attacked during Nazi times. The impact of the Südbahn Hotel project was such that Yvonne Oswald was invited to be the curator for photography of the Salzkammergut 24, European Capital of Culture in 2024.
A bit more about Yvonne Oswald
Born in Salzburg, Oswald attended the University of Applied Arts in Vienna. After a Master's degree from Parsons School of Design in New York, Oswald came back to Austria to study at the School for Artistic Photography in Vienna.
The Austrian photographer has already published fourteen books. Additionally, she's shown her work in several solo and group exhibitions. Also, she's worked for decor and travel magazines like AD Germany and Russia, Elle Decor Italia, Coté Est, Christie's Magazine, and National Geographic Traveler China, to name a few.
Our conversation with Yvonne Oswald
We talked to the talented Austrian photographer about her most recent project, a series of postcards called "Keine Übung Darf Schmerzen Verursachen – No Exercise Must Cause Pain". Have a look at what Yvonne Oswald has to say about pain, postcards, and more.
1- Yvonne, you've shown your work in large formats for exhibitions, in books and magazines. Now, you're presenting your photographs in a series of 13 postcards. Which format is your favourite?
Yvonne Oswald – That depends very much on the work itself. Sometimes a picture will only beautifully come to life in a large format, and sometimes, a more intimate look at a photograph brings out its qualities much better. The same with framing! A well-chosen frame can do so much for a picture, while uninspired framing causes the opposite.
2- We're living with distancing and less personal contact now because of the pandemic. Do you think we should start sending letters or postcards to our friends and families?
Yvonne Oswald – Definitely! I've always felt that our instant communication is efficient but mostly bare of poetry, says. How beautiful to write a letter or a postcard in a certain mood, then take it to the post office and live the anticipation until finally, you receive an answer. One has to be much more careful with one's thoughts and wording when writing them down on a postcard or letter. They could stay around for a long time while e-mails disappear somewhere in the depth of our accounts.  
3- To become a photographer, you've studied in an Austrian University, in New York, and at a photography school in Vienna. Which teacher would you send a postcard to?
Yvonne Oswald – The first one would have to be delivered to another world, addressed to Erich Lessing, my teacher at the University and mentor in my early career. That is because, sadly, he passed away some years ago. Then, another one would go to Friedl vom Gröller Kubelka. She was one of my most inspiring teachers in her School for Artistic Photography in Vienna. Finally, I'd send one to Evgen Bavčar, a blind Slovenian photographer I had the honour to work with while in Paris. And many more, to all the companions who've taught and inspired me during my career.    
4- Your last exhibition is called "Keine Übung Darf Schmerzen Verursachen – No Exercise Must Cause Pain". What's behind this statement, since pain is part of the creative process?
Yvonne Oswald – I took this photo some years ago in the former gym of the abandoned Kurhaus in Semmering. We thought it was a good motto for my series of art postcards for art postal, as we're all going through quite a painful time right now, but why should we? And, right, the creative process is often painful. But every artist is very willing to undertake this ache knowing that in the end, they can get the wonderful reward of a good job, which relieves all the pain.     
5- In the Instagram era, everyone acts like a photographer or a model. Do you think the photographer profession is in crisis or the other way around?
Yvonne Oswald – With all these photos posted, there can be some good ones. If I see one I like, I check out the relevant feed or site. Then, one quickly gets to see if it's just a random snapshot, or, as any good artist should have, an example of very personal and distinctive imagery developed over the years.
With millions of pictures flooding us daily, it's hard to single out the outstanding ones. There's a lot of crap being sold to us as art. And only a few people can sort out the good photos from the mainstream – this is the crisis I see. 
6- Yvonne, your work is quite poetic. Lonely images, where the presence of the human being is almost like a ghost that you feel, but can't see. And you literally recorded that in your Suedbahnhotel series. How did that work for you?
Yvonne Oswald – It was a time of deep personal crisis, and the long silent days up in the abandoned hotel helped me clarify my future. Meanwhile, hardly conscious of it, I started to develop and deepen my very personal visual language.
I really like the text the philosopher Elisabeth von Samsonow wrote about my photos of the Südbahnhotel; she perfectly understood my work. Here is an excerpt: "Yvonne Oswald's creative documentation of the Südbahnhotel balances on a knife's edge. Just as she delicately records the decline, loss of function, and crumbling decay of the hotel like an anatomist dissecting a cadaver, the photographer's delicate composition and colouring, the close-range shots, do nothing to detract from the extreme physicality of Oswald's work. Each picture communicates organically with the observer, not just in its painful beauty but also in the pain of loss.
7- Why do we need art in times of crisis?
Yvonne Oswald – Because art is the most outstanding tool to make sense of this world and define our place in it. It can help lift us up and let us look far ahead of our current circumstances, make us see things differently and find a creative approach to a possible solution.
Could anyone imagine a world without dancing, painting, acting, music, photography or any other art?
Or as Nietzsche puts it 'Art and nothing but art. We have art in order not to die of the truth.   
8- What would the Austrian photographer Yvonne Oswald say to a young woman starting a career as a photographer in Austria?
Yvonne Oswald – Firstly, take your time and develop a good and solid portfolio. Secondly, believe in yourself, see a lot of art, read and build up connections. Finally, listen to well-meant critics, have fun but always remember: the art world is still a boys' club – so go give the boys a huge surprise.
9- Here is the postcard that the Austrian photographer sent to Notorious-Mag.
Yvonne Oswald – This postcard has the title "Land's End", and it seems we have currently come to a kind of end of the world we used to live in. But when the storm subsides, I dearly hope we will see a wonderful new land ahead of us.
All photos courtesy of Yvonne Oswald Christof Wagner and Gutsy Heron.