Freshwater Pearls: An Accessory To Elevate Your Beauty 
Classic cool.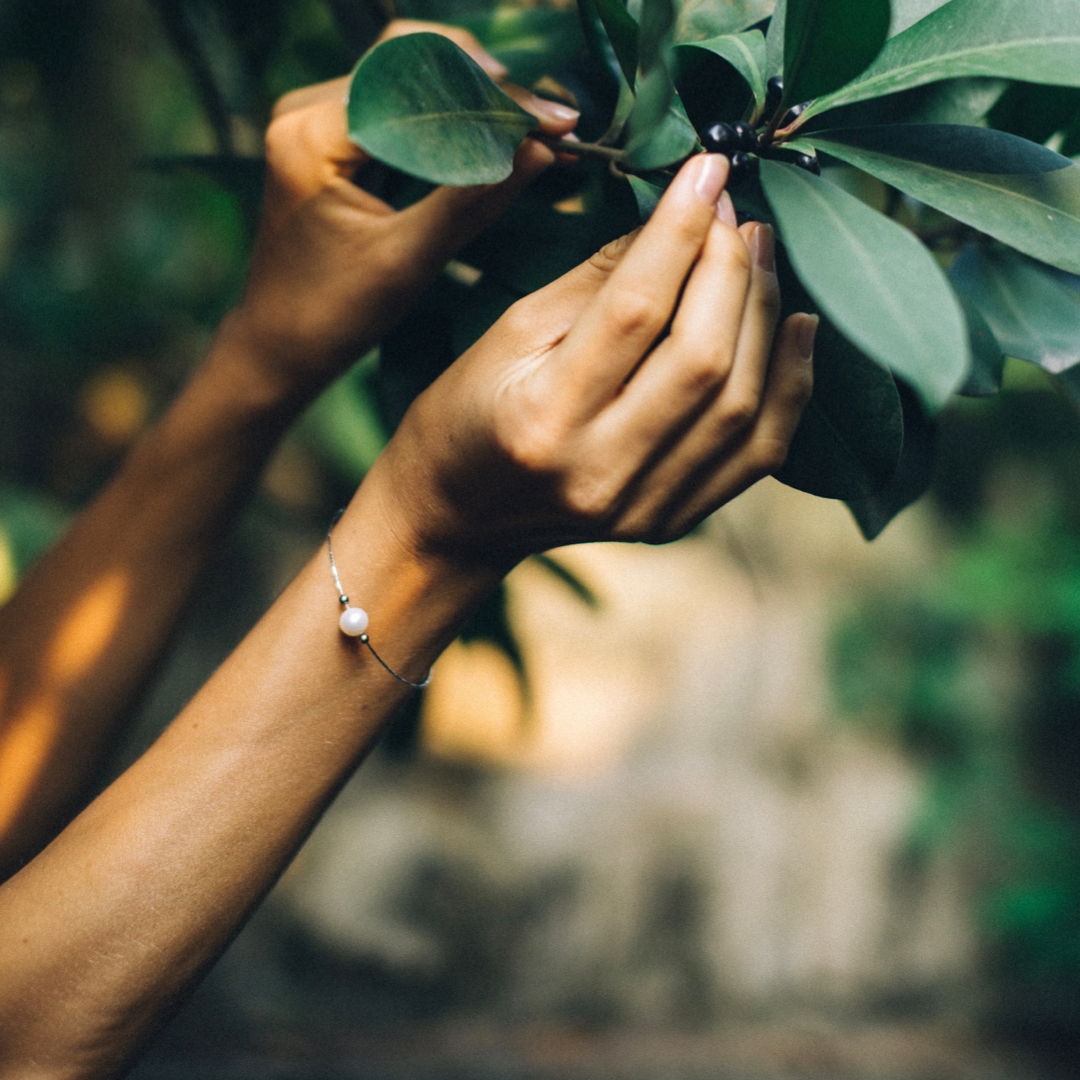 Pearls are trending again, and we have just the right kind to recommend. Freshwater pearls are on the fast track to become the world's most popular pearl types. Most women want to have unique jewellery, and when it comes to choosing pearls, freshwater is a perfect choice.
Whether a necklace or some earrings, freshwater pearls have vibrant colours and distinctive shapes, making them the perfect accessory to add to your collection. Even if you are new to pearls, these are a great choice. Cultured freshwater pearls are made by human intervention, i.e. grafting, and the process is as unique as they are. So, here's something more about freshwater pearls and how to wear them.
About Freshwater Pearls
Freshwater pearls are created and farmed using freshwater mussels. Even though they are exclusively produced in China, you can find freshwater pearls produced in the U.S. and Japan. They are widely known for their pastel natural colours and a variety of sizes and shapes. They are also durable and affordable, making them a great choice for new pearl lovers, and even established ones. What's interesting about freshwater pearls is that they are the only tissue-nucleated cultured pearls in the world.  
The sizes of these pearls can vary from small to moderately large, usually from small 3.0mm to 12.0mm. The shapes of pearls are one of the most important aspects of the pearl's value. What's interesting about freshwater pearls is their irregular shapes, such as the oval, off-round, button, potato shape, and many more. They are rarely perfectly round, like other pearl types.
Freshwater pearls are famous for their natural colours like white, pink, lavender, and peach. Of course, there are other colours like black and blue, but the most common are the four mentioned above. Another unique thing about them is that they have a satin-like luster, meaning they have blurry reflections and a subtle glow, unlike other pearl types.
Ways To Accessorize Freshwater Pearls
When it comes to accessorizing with pearls, the choices are endless. Depending on the occasion or impact you want to deliver, choosing freshwater pearls is always a great idea. 
The most common being necklace, earrings, bracelet or a ring, there are many modern variations you can choose from. Even designers use them to make unique clothes, dresses made of pearls or pearl details, especially for wedding gowns.
Different Styles Of Wearing Pearls
Wearing several strands of pearls together to deliver a sassy look or a single strand pearl necklace, the choice is yours. Bobby pins with pearls on them or wearing sunglasses made of pearls, like Rihanna, will make you stand out. And not only women but men love to wear them as a fashion statement, from Pharrell Williams to Harry Styles, single-strands or multi-layer pearls.
The modern look is about experimenting with different styles, so don't hesitate to experiment with pearls. Nowadays you can wear them with clothes that one could never imagine wearing in the past. The trends are constantly changing, and so is the pearl industry. Once thought to be old-fashioned, now a part of almost every woman's accessory box.   
Casual Style
You can choose earrings, a bracelet or a simple necklace with a pearl pendant to elevate your beauty on a date night or to the office. Freshwater pearls are an excellent choice since they have irregular shapes, making your casual style modern and chic. There are many creative ways to wear pearls; the options depend on the style and clothes you combine them with.
Thanks to the modern world, mixing pearls with casual clothes has become a trend for an elegant and yet simple look. People wear them with their favourite t-shirt combined with a skirt, shorts, or even a tracksuit. The trend is not only meant for celebrities, but if you know how to do it right, you will look terrific and chic without a doubt.
Final Thoughts
These days women having pearls in their accessory collection is a must. They are one of those pieces of jewellery that fit any style and can be worn on any occasion if we just know how to mix them well. So give yourself the freedom to experiment with pearls, trying different shapes or colours, and find the perfect combinations you never thought you'd try.
Nowadays, you can see young women combining single-strand pearls with casual outfits like jumpsuits and even t-shirts with simple shorts. Whatever your style is, you can add pearls and see how it looks. You might never want to wear anything else but pearls.    
Do you know the story of the cocktail ring?
[fvplayer id="248″]
Title photo @annatarazevich via unsplash.