Fashion and aristocracy: The list of blue-blooded promoting fashion brands 
Haut monde.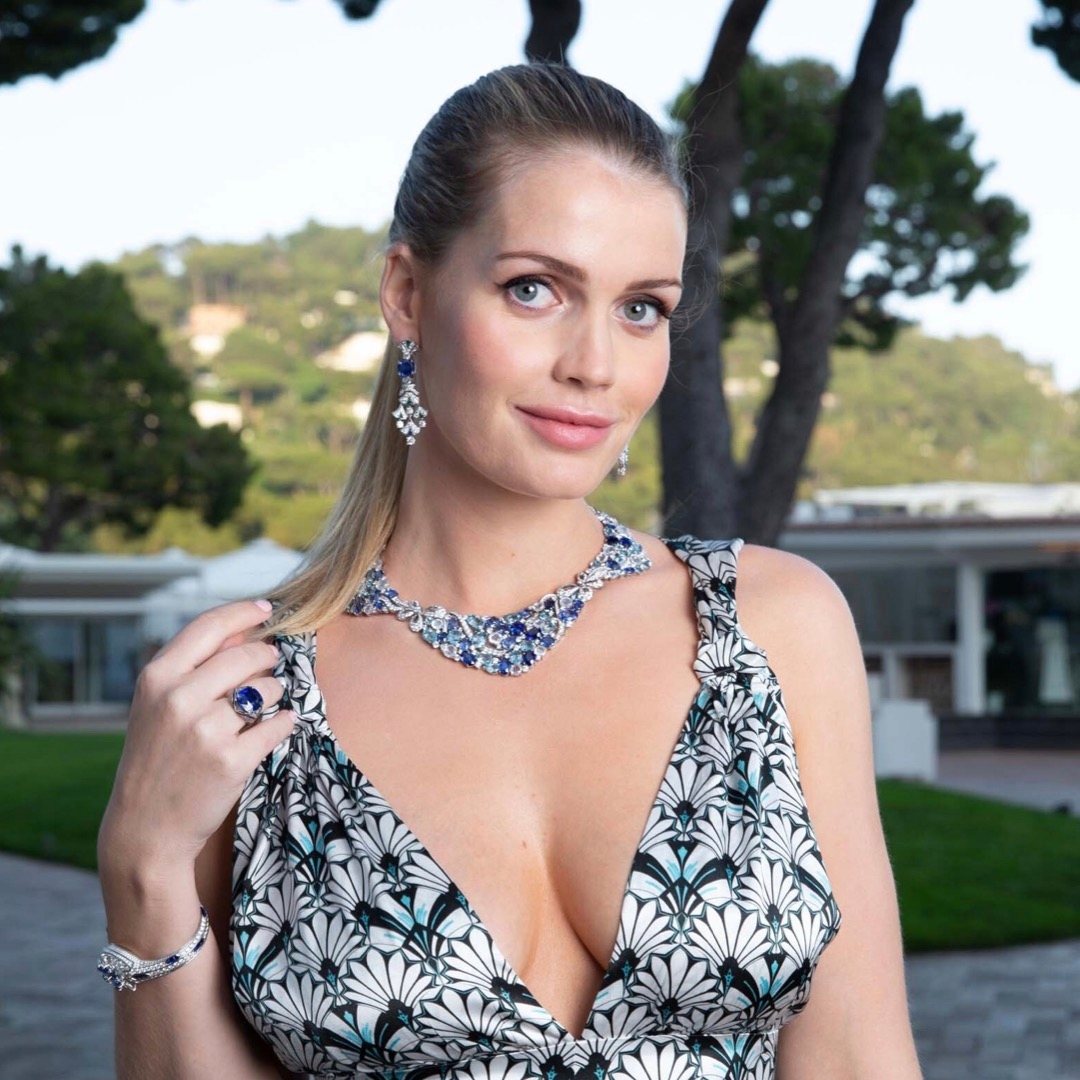 Certainly, having a blue-blooded girl as the face of a luxury brand is something most fashion designers aspire. Fashion and aristocracy have always been linked, but we see today more blue-blooded models promoting fashion brands than ever. From Charlotte Casiraghi and Beatrice Borromeo to Lady Kitty Spencer, and before them, Inès de la Fressange, Loulou de la Falaise and Stella Tenant. Above all, fashion enthusiasts are fascinated by these high-society women, their good looks, aristocratic lineage, grand lifestyle, and strong personalities.
So, here are our favourite blue-blooded models promoting luxury fashion brands.
Inès de la Fressange
Inès de la Fressange was not only a model but also a muse and close friend of Karl Lagerfeld for many years. In fact, she was the first model to ever sign an exclusive modelling contract with the French fashion house, Chanel. Daughter of the Marquis de la Fressange, the blue-blooded got the nickname "the talking model" because she was the only model who knew how to talk to journalists about fashion.
Stella Tenant
The late Stella Tenant was part of the '90s wave of fashion models – including Honor Fraser, Plum Sykes and Lady Louise Campbell – coming from the British aristocracy. Certainly, her punk-ish look for Vogue in 1993, styled by Isabella Blow and shot by Steven Meisl, marked an era. After that, the career of the blue-blooded mother-of-four as a model lasted over 30 years. To sum up, with her iconic androgynous style, the Duchess of Devonshire's grand-daughter was the epitome of chic and my favourite model of all times.
Charlotte Casiraghi
Long before Charlotte Casiraghi, Monaco's aristocracy had already been promoting fashion. Like her mother, Princess Caroline de Monaco, Charlotte was an habitué at Karl Lagerfeld's runway shows, so it's no surprise she's become the Face of Chanel. Additionally, the new Ambassador and spokesperson for the iconic French fashion house is also Gucci's star muse. 
Cara Delevigne
Firstly, Sir Jocelyn Stevens's granddaughter, Cara Delevigne, is known for her bushy eyebrows and tempestuous love life. However, she's been modelling for several years now and won, twice, Model of the Year at the British Fashion Awards. Karl Lagerfeld, for example, said, "Cara is different because she's full of life, full of pep. I like girls to be wild but at the same time beautifully brought up and very funny." 
Beatrice Borromeo
Beatrice Borromeo is married to Pierre Casiraghi, the son of  Monaco's Caroline Princess of Hannover, so she lives in Monaco. However, she comes from the Italian aristocracy, and is the face of Buccellati, promoting the jewellery house and any fashion brand she wears. Additionally, the stylish mother-of-two has worked as a radio and television journalist and directed several documentaries.
Kitty Spencer
The beautiful model is the daughter of Charles Spencer, 9th Earl Spencer, and consequently, Princess Diana's niece. Moreover, she is a spokesmodel for the Italian jewellery brand Bulgari. The aristo-model has also walked for several luxury fashion houses and is the Global Ambassador of Dolce & Gabbana.
Lilly zu Sayn-Wittgenstein
Princess Lilly zu Sayn-Wittgenstein was, firstly, the wife of Alexander zu Schaumburg-Lippe. In addition, known as the "Party Princess" of the German aristocracy in her twenties, she is a fashion lover and Bulgari's Brand Ambassador, promoting the Italian jewellery brand. 
Elisabeth von Thurn und Taxis
The German Princess Elisabeth von Thurn und Taxis certainly wears several hats. That is, she is American Vogue's style editor-at-large. Besides her column, she's also written two books and collaborated with several fashion brands, including Loro Piana. To clarify, Elisabeth is the daughter of the iconic Princess Gloria TNT. Consequently, she has aristocracy and fashion running through her blue-blooded veins, and promoting the luxury brands she wears is only natural to the stylish writer.
Olympia of Greece
Firstly, Princess Maria-Olympia of Greece and Denmark is the daughter of Crown Prince Pavlos, and her godparents include Prince Charles. Besides, her maternal grandfather is the duty-free-shop mogul, Robert Warren Miller. So, combining aristocracy and fashion, the royal has run the catwalk for Dolce & Gabbana and been in campaigns promoting fashion brands like Michael Kors and Dior. The aristo-model opened Saks Potts S/S 2019 show, named Olympia, after her, during Copenhagen Fashion Week. 
Amelia Windsor
A typical English Rose, Lady Amelia Windsor is the daughter of George Windsor, Earl of St Andrews. In addition, she is a cousin of Princes William and Harry. Besides mingling with the British aristocracy, modelling and promoting luxury fashion houses, she's also a contributing fashion editor at Tatler. Additionally, Amelia also writes about eco-travel and lifestyle for a new environmental platform.
Finally, you may like to watch the video below about the glamorous looks at Cannes. So, prepare the popcorn and get comfy.
[fvplayer id="146″]
Title photo courtesy of Bulgari.