Everybody needs something jolly in their summer wardrobe 
Fashion is fun.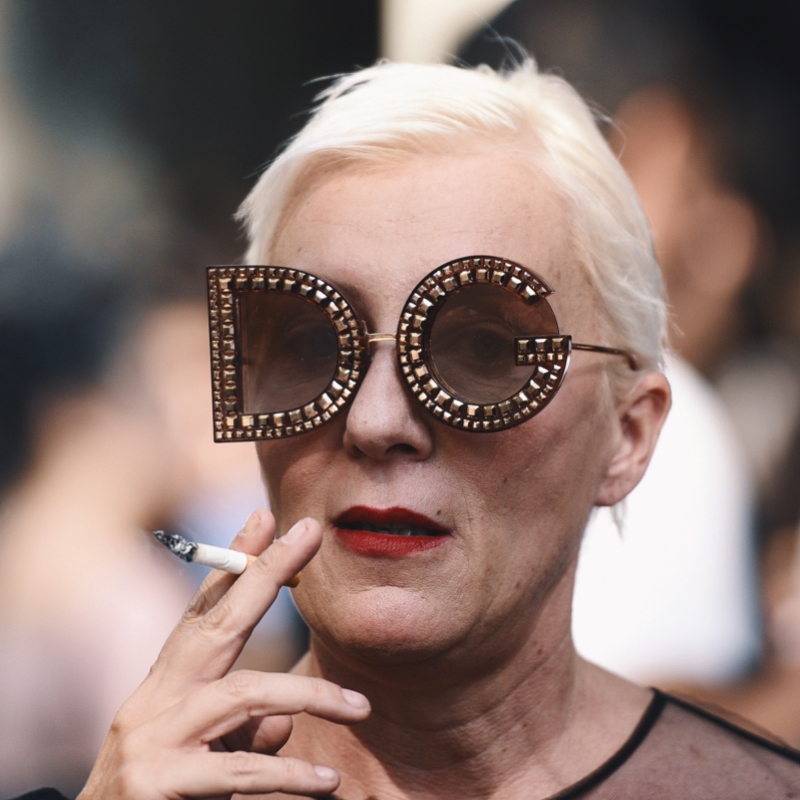 Now that we're approaching summer, it's time to bring out the big guns; in other words, bring out the jolly pieces everybody needs to have in the wardrobe! Cheerful, bright coloured garments, chunky jewellery, feather adornments and fun accessories, anything that might lift your spirit is welcome in fashion.
This year, break your minimalist ensembles with some splashes of colour, sequins, feathers and straw. Remember, fashion is fun! So, refresh your summer wardrobe with the items we hand-picked, and have a ball dressing up with something jolly, even if you have nowhere to go. 
Our editors select independently all products featured on Notorious-mag. However, when you buy through our links, we may get a commission.
Be jolly in shimmer and sequins
We are big fans of sequins, especially after these gloomy lockdown times. You don't need to wait for a party to shine! If you're not convinced about it, read Here's why you should wear shimmer and sequins this season. Add some sparkle to your summer wardrobe with fun earrings, a sequinned bag or shimmering shoes, and we know you'll feel jolly in no time.
Neon accessories
Vibrant colours are a sure shortcut to joy! How jolly are these neon hats that will brighten up any outfit in your wardrobe? Wear fun accessories like the pill earring and neon lime cat-eye sunglasses. Additionally, add colourful bracelets and earrings to give a summer vibe to your LBD.
No time for winter blues
Shoosh away the winter blues by updating your wardrobe with something jolly in electric blue like the OTT platform sandals. Oversized star earrings, cat-eye sunglasses, and the bold necklace are fun accessories to transform your minimalist outfits into joyful looks. And the summery maxi dress will definitely bring the beach to you, wherever you are.
Mellow in yellow
Wear yellow to shine like the sun outside. You should have fun and play with fashion, especially to celebrate the post-pandemic summer. Jolly flower barrettes, earrings and necklace are all you need in your wardrobe for summer vacations as well as Zoom meetings. Beaded jewellery is the hottest accessory trend this year, hence we picked a cheerful bread bracelet. Additionally, we chose slippers in the on-trend Terry cloth, and, of course, a box bag in straw; two essential materials for summer 2021.
Paint the town red
It's time to paint the town red right, so consider wearing red this season. The cheerful hue will put you right in the summer mood. Wear fun sunglasses and oversized lip earrings with crystals to feel like a fashion goddess. Additionally, a ladybug signet ring and chunky clogs are jolly pieces that are big trends in 2021. And why not choose a leather and raffia tote instead of the classic straw bag?
Orange you glad to see me?
According to Pantone, orange gives joy and optimism to the wearer (read The meaning of this year's spring colours to know more about it). So if you need a little zest for life, add this jolly hue to your summer wardrobe. Feel fabulous with a feather-embellished belt, and for extra glam, wear the elevated platform slippers, acing two summer shoe trends in one. Orange accessories like retro sunglasses, bead necklaces, caps and bags bring fun to classic outfits.
And don't forget to add some colour to your nails too. By the way, find out about the history of manicure in the video below:
[fvplayer id="223″]
Photo via Shutterstock.