To all dear sneakerheads: 7 major sneaker trends for 2023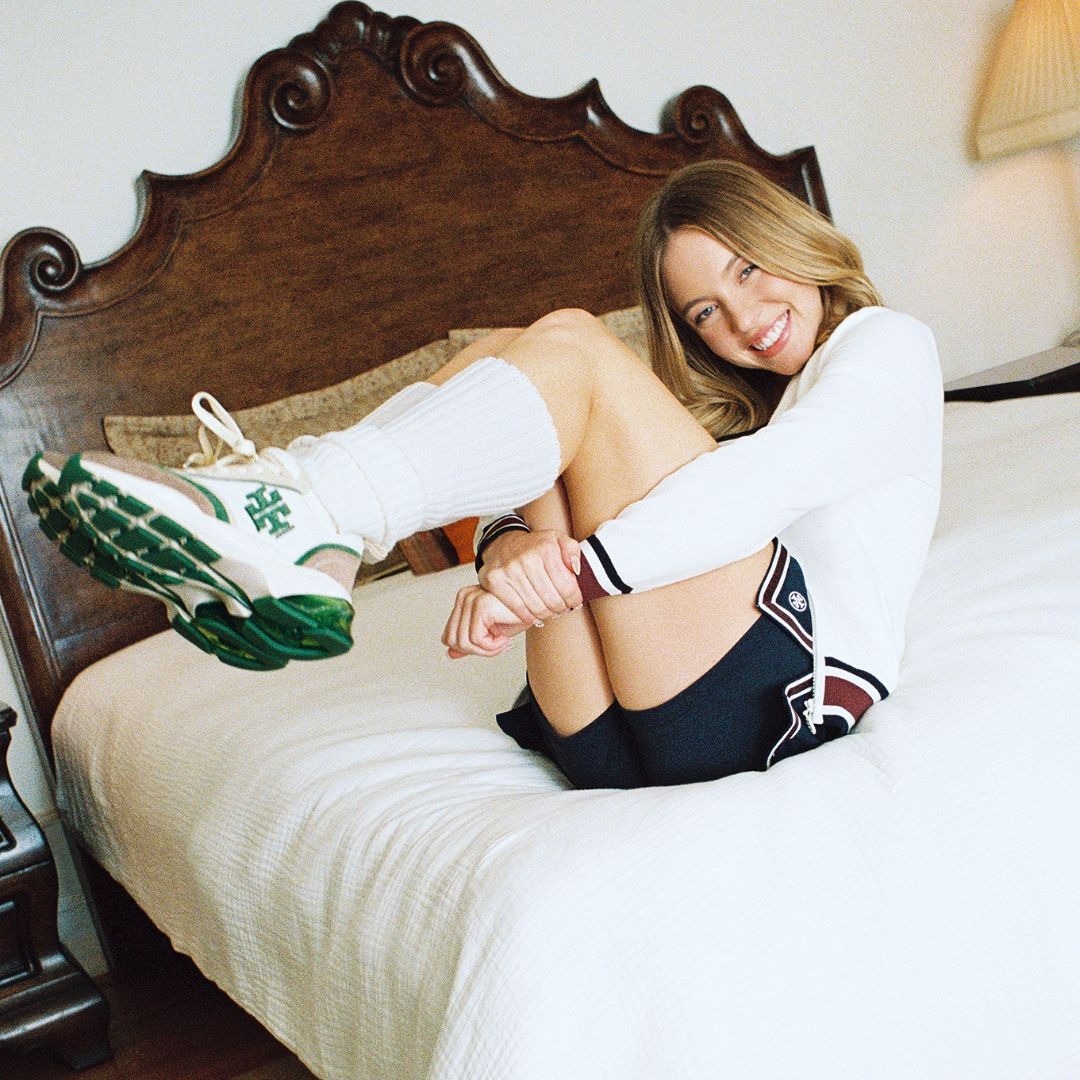 Are you looking for a new sneakers? Is it time to part ways with your faithful friend who has spent the last few years going to work with you almost every day? Not to mention the hours he was your best decision in the mud at festivals or on the beer-filled floors of clubs. Life is full of heartbreaking moments, but for your comfort, we've got some good news on the sneaker trends for 2023. How did we come up with 7 major sneaker trends? We revisited all the runways, spent hours hunting on Instagram and TikTok and checked out the analytics from Lyst, the largest online shop on the market.
Here's the good news about sneakers for 2023
This year, the sneaker trends will be an evolution of current trends rather than something entirely new. Good, right? Some of the fashion brands include dad and futuristic styles in their collections, looks that we've been seeing for a while now. Also, sustainable and eco-friendly materials continue to be in strong demand. In addition, there may also be an increased focus on collaborations between sneaker brands and designers. Expect to see more limited-edition releases and exclusive collaborations between some of the biggest names in fashion and footwear. So, time to choose your next best friend:
1- Soccer Sneakers
The trainer that symbolises this retro trend is the Adidas Samba. You may remember that at the end of 2022, the black Adidas Samba that Bella Hadid couldn't get off her feet became a fever on Instagram and TikTok. This retro trend ended up being a big influence on street style. The Adidas Gazelle model and the Gazelle x Gucci also fall into this category.
2- Retro '70s
Fashion is living a love affair with the vintage world. This aesthetic brings with it great designs that are classic and matches everything we want to wear. For example, Loewe revived the model of the first jogging sneakers from the 70s. While New Balance gave a second life to its basketball shoe 550, first released in 1989. In this group of sneakers, you can't miss Reebok Club C 85.
3- Autry, From the 80s to today
Keep an eye on this American brand that arrived in Europe only two years ago. Autry was founded in 1982 by Jim Autry in Dallas, Texas, and became the it-brand for trainers, jogging and aerobics. The brand survived into the 1990s. Jim died in 2009 and his heirs took no interest in their father's business. But recently, Autry was rescued by a group of friends who re-launched the brand with the same design; an all-white sneaker, cut wide and embedded in a high, yellowed rubber sole. Autry sneakers are handmade and now stand for hip vintage vibes. This sneaker is a homage to the lively 80s through and through.
4- Hiking trainers
From what you're seeing so far, pretty much all trainers fall in line with our childhood trainers or those of our parents. But hiking trainers are undoubtedly the dad shoes of the Artificial Intelligent years. Imagine that the advent of Chat GPT will take us walking and exploring yet unknown terrains. And the shoe for that is Asics, Salomon, and Nike Air Mada, to name a few.
5- Buzz Lightyear
With the James Webb telescope photographing the universe light years away, not only is our head in the future but so are our feet. And fashion is flirting with this space-age moment. We'll see colours like silver and neon, materials like mesh and neoprene, high tops and architectural soles. Prada and Jimmy Choo are some brands that are exploring this universe.
6- Good Guys
The sneaker market carries a bad reputation for using underpaid and child labour in its production mostly in Asia. Not to mention the ecological impact of trainer manufacturing. So, as a counter-response, a bunch of brands appeared offering sustainability and fair trade. Some of them, like Veja, for example, use their earnings to help the communities involved in the manufacturing process. In 2023, the consumer will continue to keep an eye open, checking the social values and ethics of companies. Veja, Pangaia, Saye and Ganni are some examples of Good Guys sneakers.
7- Super basics
This trend is about sneakers that look like they've gone out of fashion but are still super trendy. The idea is to look like you couldn't care less about trends. Nothing is more nonchalant than your black converse high top. Or more understated than still wearing your Nike Air high.
Image courtesy @ToryBurch