Fatherhood disclosed in 10 Netflix films and series 
Freud explains.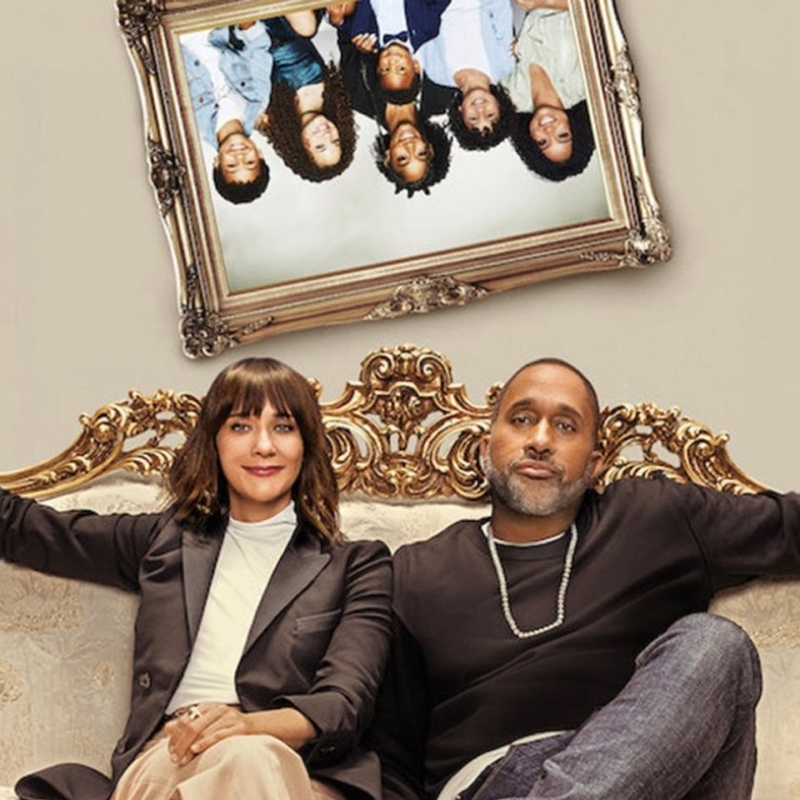 As we get ready to celebrate Father's Day, we selected 10 Netflix films and series that speak about fatherhood, even if in unconventional ways, to get you in the spirit.
Molly's Game
High-stakes underground poker game
Based on a true story, Molly's Game tells how Molly Bloom, a former professional skier who moves to L.A., ends up running the most exclusive high-stakes Poker Game in the world. Among the players were Hollywood and sports stars, business titans, and even the Russian mob. Molly ends up arrested by the FBI. The movie stars Kevin Kostner as Molly's estranged father who appears and gives her 3 years of therapy in 3 minutes, showing us that the root of all her problems was in fact, non-resolved daddy issues.
Community
Cult series about unlikely friendship
This cult series that premiered 10 years ago, is now on Netflix. Community is one of the best shows ever and is totally binge-worthy. Jeff Winger, a disbarred lawyer who had lied about having a bachelor's degree, must return to a community college. There he meets hilarious characters, such as the dean and a surreal Spanish teacher. Attracted to Britta, Jeff lies about running a Spanish study group to spend time with her, but to his surprise, she invites other students to join them. The misfits in the group become unlikely friends, developing such strong bonds that they act almost like a family, having Jeff as their father figure. The cast is fantastic and includes Chevy Chase and the super talented Donald Glover.
Evan Almighty
The comedy stars Steve Carell as Evan Baxter, a newly elected to Congress, and Morgan Freeman as God. Evan, his wife and three kids move to a new town where he pledges to change the world. After praying to God asking for his help, and his wife, praying for their family to grow closer, strange things start to happen. Finally, God himself appears to Evan telling him to build an ark because a flood is coming. As he first rejects the idea, God puts him in absurd situations to convince him, which will cause him a lot of trouble. And will also transform the relationship with his children.
John Mulaney: Kid Gorgeous at Radio City
Stand-up comedy with the funniest dad jokes
John Mulaney, a former SNL writer and actor, is one of the best stand-up comedians. Watch his special on Netflix and we assure you you're not going to regret it. His dad jokes are clever and incredibly funny because we know they are true.
Hasan Minhaj: Homecoming King
Dealing with demanding expectations
Another comedy special worth watching, Hasan Minhaj: Homecoming King was written and performed by stand-up comedian Minhaj. He tells stories about his life as an Indian-American Muslim. The funniest bits are when he talks about dealing with the expectations of his demanding father. Minhaj spent the first eight years his life alone with his father, an Indian immigrant, while his mother was in India, training to become a doctor.
blackAF
Written and starred by Kenya Barris, the series turns around a wealthy and successful creator of a TV show about blackness, who lives in L.A. with his wife and six children. With some sharp social critiques, the funniest moments are related to Kenya's unconventional approach to parenting and relationships.
The Godfather of Black Music
Influencing music business
A documentary about music producer Clarence Avant, who championed for the right of black entertainers in times of segregation and after. The producer had a great influence on Quincy Jones, Barack Obama and Bill Clinton. The documentary shows interviews with Snoop Dogg, Lionel Ritchie, Jamie Foxx and many others. Agent, music producer, orchestrator and mentor, Avant, like a father, helped change the career and life of many black artists.
St. Vincent
Vicent is a grumpy alcoholic Vietnam War veteran, played by the wonderful Bill Murray. He starts babysitting Oliver, the son of his new neighbour, a recently divorced hard-working mom. As Oliver and Vincent spend the afternoons together, we discover more about Vincent's life. The aggressive old man becomes, despite his gambling and drinking, almost like a father to the boy who is bullied at his new school. Their unconventional friendship helps both to overcome difficult situations.
Like Father
Honeymoon cruise with your father
A cute comedy starring Kristen Bell and Kelsey Grammer, about father-daughter relationships. When a workaholic executive is left at the altar, she ends up going on her honeymoon cruise with her estranged father. As you may expect, after some fights, funny adventures and several umbrella-decorated cocktails, the two manage to bond again.
Jake Whitehall: Travels with my Father
Road trip with your father
The series is a road trip documentary presented by comedian Jake Whitehall and his father. The pair travel around the world and visit among other places, Thailand, Cambodia, Eastern Europe and the American West, getting into awkward and funny situations.
After watching all of these, we have some more suggestions for great Netflix films and series, these ones about fashion.
All posters courtesy of Netflix.