Balenciaga's scandalous ads and other perverse fashion trends. 
Time to change.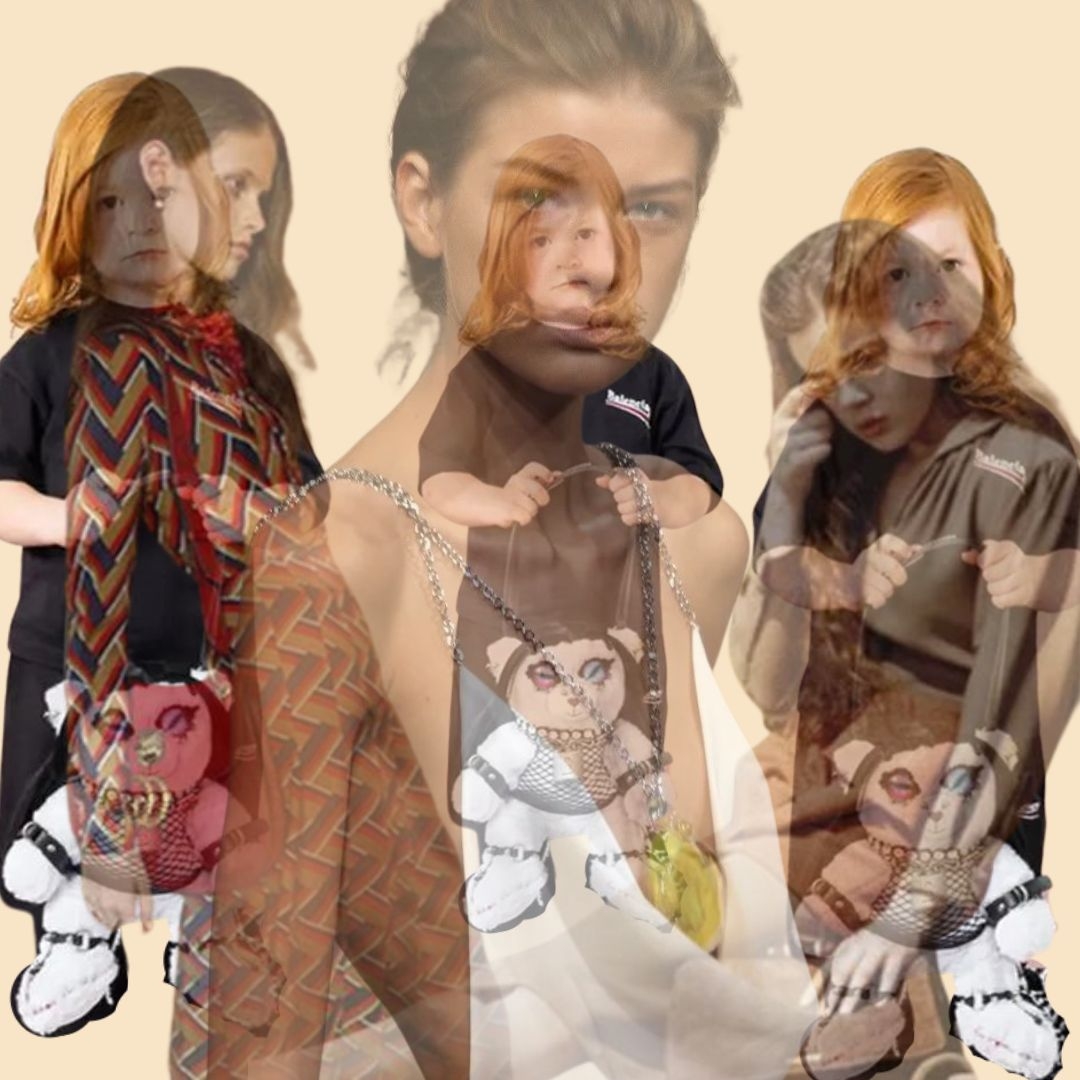 We love fashion. It is a major cultural and economic player in our modern society, and it is what we do for a living, mind you. Unfortunately, and far more often than not, is fashion's importance belittled and framed as an unnecessary luxury solely serving to feed the fragile egos of shallow and vain people (sometimes, unfortunately, it is indeed so). And lately, we are not doing a great job of proving this to be false.
The arrogance of believing that fashion is above moral and legal boundaries
As part of the cultural spectrum, fashion has to push boundaries and try new ways. It is vital and intrinsic in any artistic endeavour to take risks. But fashion, like cinema, is a wide-reach and popular art form which carries more responsibility than other creative venues. It is big business, after all, and like any other big business, it has to be more cautious not to step into dubious or illegal terrains – you'd think. It has armies of brand management, legal, human resources, and financial teams to supposedly ensure that every process step is within the proper social and legal frames – you'd think. But, man, do errors occur – some by negligence, some by omission- but first and foremost by arrogance. Arrogance – which is almost impossible to disassociate from this temple of cardinal sins – is responsible for more stupid, poorly thought-through actions and downfalls than any other mistake in the book. For instance, the arrogance of believing that fashion is above moral and legal boundaries. Which has, in turn, created some of the most psychologically damaging trends in our time.
The belief that shock values are enticing is a sign of creative laziness
At this point, social media is having a full-fledged meltdown (which is a good thing) over the perverse Balenciaga campaign (we won't get into it, you have already read enough about it on TikTok, Twitter & Co). But we feel, nevertheless, compelled, as part of the fashion industry, to take this opportunity and write more widely and as a whole about the perverse trends we keep introducing and insisting on downplaying or ignoring as soon as the shit hits the fan. And let us be very clear here, this is not an isolated slip in the never-ending quest of being more avant-garde, but as of lately, the rule.
 And we, the fashion media, ought to do our part in trying to fix this mess by being more attentive and critical, openly reporting and condemning any clear evidence of ill-intentioned trends. And not always mindlessly applaud any peacocky self-indulgent nonsense from insecure and unstable designers just because they are at this or the other renowned luxury brand.
Because honestly, the common belief that only shock values are enticing is, on the one hand, a sign of creative laziness and, second, a cheap way to search for revindication of one's questionable inclinations – either way, despicable.
8 perverse fashion trends that are threatening youth today
And let us not fool ourselves. The recognisable and clear result of these trends is disturbing shifts in societal behaviour patterns, leading to low self-esteem, depression and anxiety, disordered eating, and full-fledged eating disorders among consumers – mainly the younger ones.
Some of those perverse fashion trends were discussed ad nauseam and are notoriously known, but they must be listed and pointed out repeatedly. So let's start calling things by their proper name.
Starving to death. First introduced by Twiggy, the famous model of the sixties, this sick trend has had various moments. From the Heroin Chic aesthetics of the 1990s to the Anna (glorifying Anorexia) of the 2000s to every Runway Show, it harmed more people than any other trend.
The glorified hooker. "Oh, look how lovable Julia Roberts is on Pretty Woman" was pretty much the beginning of the end. And in a furious sequence, trends around her fashion choices followed, romanticising the sex worker's lifestyle as something aspirational (at least the looks).
BDSM. When Madonna launched her Sex Book, photographed by Steven Meisel, the Sado Maso aesthetics entered the stage, which turned the notch up in accepting bizarre sexual behaviour in the fashion industry. Most notably, Jean Paul Gaultier let the bondage fetishes free rein. From there, it down spiralled fast.
The pornification of fashion. It's when the pandora box was open. Impulsed by Big Brother and other grotesque reality shows, the trend launched the Kardashians into the limelight, making Kim, with her cheap pornstar looks, the queen bee of this pitiful crowd. And all sponsored by Vogue and other big fashion venues.
The glorified eating disorder. Under the false pretence of "body positivity ", fashion started endorsing obesity – which no one, and I mean here, literally no one, believes this crap for a second. Plain absurd and unhealthy as it gets.
The deformed body. BBL is an acronym for a surgery called a Brazilian Butt Lift (the name alone is ridiculous), which had women going through horribly painful procedures to augment their deriére to grotesque sizes. Now out of fashion again, but no less painful to remove.
The sexual assault. Terry Richardson has, for years, been the darling of fashion brands, even though his photo shoots screamed sexual assault and battery. And not only did the photos convey violence, but the battery on set was actually for real, and everyone applauded. The same goes for Mario Testino and his work.
The unspeakable. Almost too hard to write about, but we have to. Paedophilia was the natural consequence of this unrestrained chase of bizarre sexual fetishes to be one step ahead of the last trendy kinkiness. Indicators were all over the place that things were about to go south. But fashion ignored the signals, and it seemed as if the industry was excited about the limitless excesses it had reached – unpunished and celebrated for it. So now we have it; we got to the lowest point of degeneration and degradation, paedophilia, in a full-scaled Balenciaga advertising campaign. 
The emperor is naked
Ultimately, the fault does not lie with this agency or photographer or with that or other creative directors – as some outlets are trying to pinpoint. The responsibility lies with the industry as a whole. And up to this point, no one has uttered a clear and loud repudiation statement, neither the CEO of Balenciaga nor Kering (the conglomerate which owns the brand), Kim Kardashian or any worthwhile celebrity for that matter. And the reasons are at hand; most can not be bothered by it. And objecting to what happened means that one has to follow the same logic as this article – look for the reasons and origins of such behaviour – which will ultimately lead to condemning the status quo, putting you on the spot. And most are too afraid to be there. Safer is to go for easy targets – those already cancelled or whoever you are being told to cancel right now.
In conclusion, the emperor is indeed naked, whether you accept it or not. And at one point, pretty soon, someone will call, "The emperor is naked ",- so let's start dressing him again. We are fashion, after all.