An everyday uniform that I can wear the whole winter. 
A Lego wardrobe.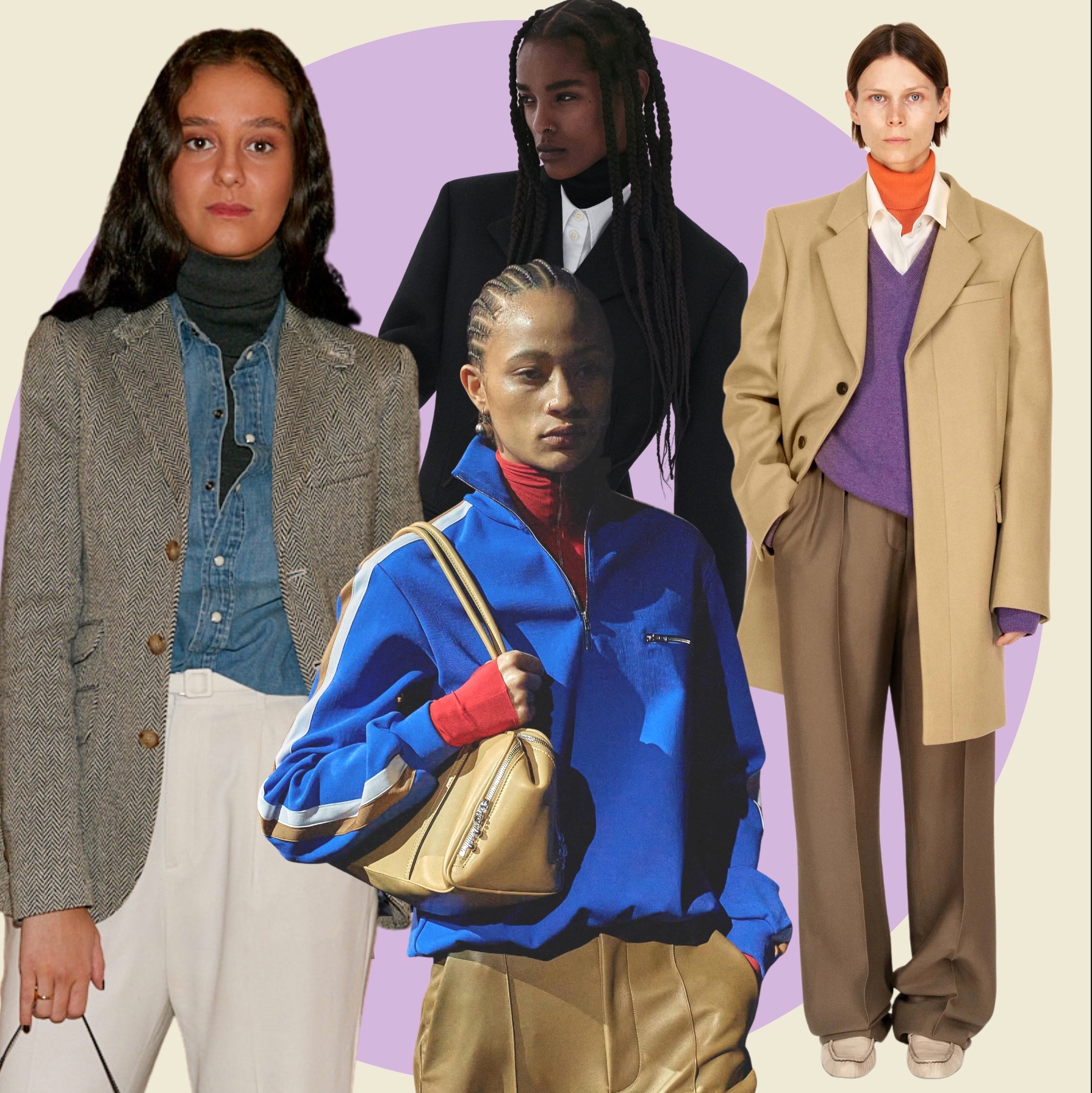 Every stylist or fashionable person has a uniform. That is an outfit or style repeated on several occasions, regardless of the time of year. Don't worry because having a uniform is about something other than repeating the same outfit ad-eternum and dying of boredom at the end of each season. Instead, you imagine your wardrobe is a lego box, where all the pieces have to match each other.
The secret of the uniform wardrobe is to know precisely the clothes you feel at ease in, the colours you like and the cuts that suit you. Then it's about matching one piece to the next in different and new ways. Has anyone talked about layering?
If you purchase something through the links in this post, Notorious-mag will get a commission.
What do you need to have a winter uniform to wear all season?
This winter, consider adding a turtleneck top to your wardrobe, as the Olsen sisters from The Row proposed in their AW 22-23 collection. Because everything Mary-Kate and Ashley Olsen do turns to gold. But if you hate turtlenecks, replace them with a round-neck t-shirt in red, orange or green. And start thinking about what other pieces you already have for layering.
The next piece you'll have in your wardrobe is the button-down shirt. The white shirt is classic and timeless, but I love the colour contrast you can create with a light blue shirt.
The most versatile trouser this season is the tailored, comfortable trousers. And as The Row proposes, opt for more neutral colours like beige, black and grey.
V-neck is perfect for layering and can be a vest, a pullover or a cardigan.
A sneaker with coloured socks is my best friend in autumn when the temperature is still ok. But come winter, I don't take off the boot. In this case, opt for thick-soled boots for the day-to-day and pointed-toe and stiletto heels to elevate the look after the sun goes down. But if you want to add something trendy to this season, go for hiking boots. In this case, the trousers can be cropped.
You can combine this outfit with various types of jackets. The Row proposes the long-tailored coat. However, I prefer a midi-length jacket. And for this year, a shearling coat.
With these items, I change the outfit with the pieces I already have in my wardrobe.
For example:
More ideas:
Use your silk scarf to create the idea of a turtleneck.
Your pullover tied over your shoulders in place of a scarf is a super item for creating layering.
Always have a neutral base colour and colourful details such as a turtleneck, foulard, pullover or socks.
This year, besides wearing it on trousers, wear your belts over your blazer, outwear, and vest.
Keep warm and have fun.
Images courtesy @TheRow, @ToryBurch, @RalphLauren (Victoria de Marichalar y Borbón) and @Cos