Have a look at the Alexa Chung x Barbour collaboration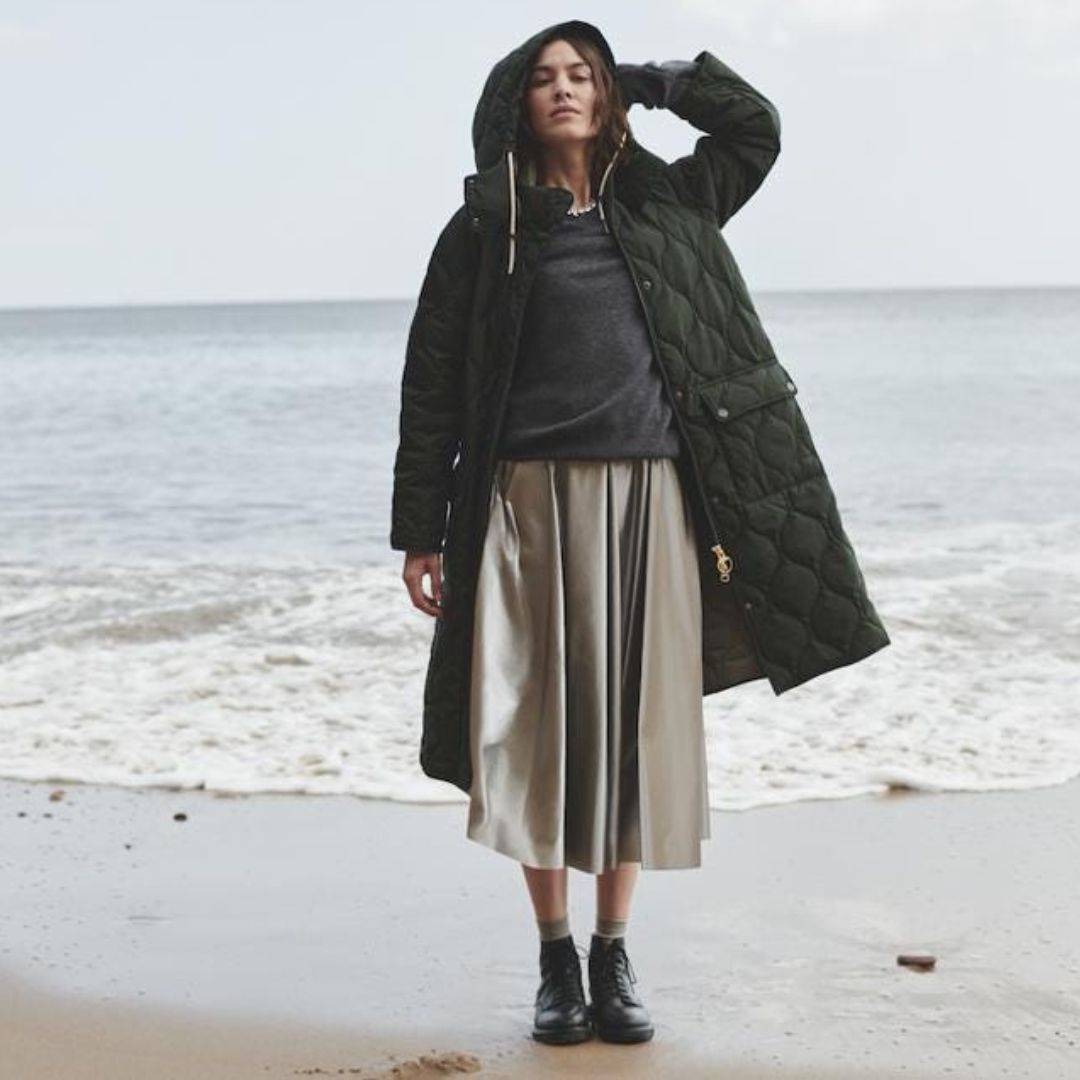 Our beloved Alexa Chung and the British heritage label Barbour are a match made in heaven. Uniting their love for the countryside, the collaboration of the style muse and fashion designer with Barbour is a re-lecture of the brand's classic outwear. Alexa Chung x Barbour resulting in some coats and raincoats, a hat and tote bags that mix heritage and craftsmanship with Chung's personal style and humour.
Alex Chung explained that "Some of my happiest memories have unfolded in a Barbour. The smell of the wax alone makes me feel like I'm home." Anyone who has ever owned a Barbour coat knows exactly what Chung is talking about.
She adds: "For me, Barbour has been part of my childhood, my coming of age and I am extraordinarily proud that it is now part of my future."
The timing for the Alexa Chung x Barbour collaboration couldn't be better; the collection will be launched in June, just when the British Festival Season begins. The iconic Barbour outwear is a must for stylish music lovers who can always expect rain and a lot of mud during the coolest music festivals on earth; Glastonbury, Isle of Wight Festival and Reading and Leeds, to name only a few.
The British brand is celebrating its 125th anniversary and holds Royal Warrants from HM The Queen, HRH The Duke of Edinburgh and HRH The Prince of Wales; not bad for a brand that was initially for fishermen and sailors.