10 hotels with highest quality toiletries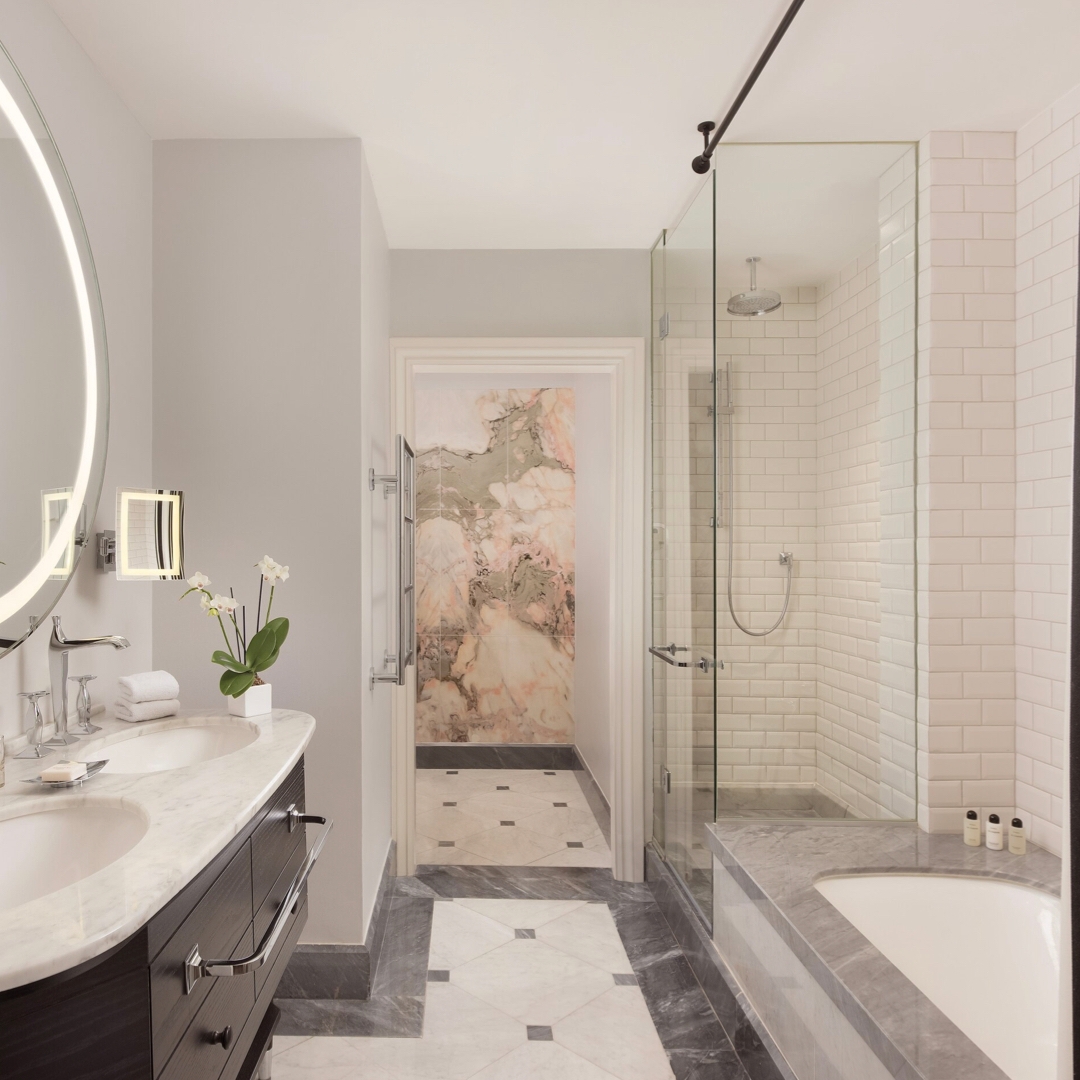 Women love to be pampered. Nothing makes us feel more special than entering a hotel bathroom to find all the fabulous beauty products waiting for us. Therefore, we have created a list of the hotels with the highest quality toiletries.
Travellers have higher and higher expectations, whether on vacations or business trips. When choosing where to stay, we don't just want a comfortable and beautiful hotel. We want the full "hotel experience". Luxury hotels strive to cater to their guests' every whim. They offer, among other things, the fabulous Spa-like bathrooms we love so much.
Some hotel chains have the same bathroom amenities in all their addresses so that the scent remains in your memory. Upon your arrival there, you have the feeling of home. The better the hotel, the more coveted the bathroom toiletries are. Let's face it; we all love using luxurious products that we don't necessarily apply in our daily lives. And even better, hide them in our suitcase to take the scented goodies back home.
I know it's silly but who hasn't felt a certain pleasure in "stealing" the bath amenities, even if we know that we've already paid for them? So, here are our top 10 hotels with the highest quality toiletries. Spoil yourself.
If you purchase something through the links in this post, Notorious-mag will get a commission.
Le Boutique Hotel Bordeaux – Hermès products
Le Boutique Hotel Bordeaux is a four-star design hotel, awarded for Best European destination in 2015. But in between, it just got better. Its owners decorated with Philippe Stark, Kartell and Eichholtz furniture, a contemporary classic. Of course, based in Bordeaux, the hotel has vines in its courtyard, and each room is named after the regions that produce the most famous Bordeaux wines. The elegant boutique hotel is situated in the historic city centre and it offers luxurious bath amenities from the French house Hermès.
Park Hyatt, New York – Le Labo toiletries
The New York-based Le Labo creates signature scents and products with personalized labels for several hotels. At the luxurious Park Hyatt New York in Midtown Manhattan, your bathroom will smell like flowers and wood. Le Labo created the scent Tubereuse 40 exclusively for the hotel. The bathroom custom goodies are as luxurious as the place itself. Pritzker Prize-winning architect, Christian de Portzamparc, and interior design firm, Yabu Pushelberg worked on its incredible design.
Mandarin Oriental, Tapei – Diptyque skincare bar
If you are a Diptyque fan, the Mandarin Oriental in Taipei is the hotel for you. The five-star resort situated in the heart of the city has an award-winning spa. It's perfect for relaxing after a long flight with a fab "heat and water experience". You will be happy to discover aromatic shampoo in your bathroom. In addition to après shampooing, body lotion, soaps and even a skincare bar from the French brand Diptyque.
Hotel Eden Rome – Bottega Veneta amenities
Part of the Dorchester chain, the recently renovated Hotel Eden, in the centre of Rome, is a favourite among royalty and celebrities. With its chic décor and urban spa with Roman flair, and pampering its guests with bath amenities from Bottega Veneta. Totally worth stealing. 😉
The Ritz-Carlton – Asprey bath collection
The British luxury goods and jewellery house, Asprey created the Purple Water Collection for Ritz-Carlton hotels all over the world. What's more, their products have the signature citrus fragrance with spicy notes. Trust me, you won't resist "smuggling" back home these luxurious bathroom toiletries.
Finca Cortesin – Penhaligon's Blenheim Bouquet
The colonial-style hotel located in the south of Spain will spoil you so much you will wish you could never leave. Beautiful gardens, a golf course, several pools, a beach club and a spa, surround Finca Cortesin. To top all that, you come out of your bathroom smelling wonderful. All thanks to the toiletries Blenheim Bouquet by the British brand, Penhaligon. Actually, this fragrance was created for the Duke of Marlborough, and named after his family's home, the Blenheim Palace.
Majestic Hotel & Spa, Barcelona – Atelier Cologne
You can really treat yourself at this hotel and Spa in Barcelona. Each night you will find a different perfume sample from the Atelier Cologne by your bed. For the Majestic Hotel & Spa, the Parisian brand created a unique perfume and bath toiletry fragrance, called Muse Imperial. And since the aromas are so unique; only a sample won't be enough. I recommend you choose your favourite among the 7 available and buy it at the hotel spa.
The 100-year-old Majestic Hotel & Spa is located on Paseo Garcia, in the heart of Barcelona, and was awarded Conde Nast Best Hotel by Traveller choice. The fantastic suites have terraces overlooking Gaudi buildings. You can also enjoy some tapas and cocktails on the 10th-floor terrace lounge, looking at the Sagrada Familia. More Barcelona than this is impossible.
Hotel Maria Cristina, San Sebastian, Spain – Agua de Loewe
If you go to San Sebastian, Spain, stay at the luxurious Hotel Maria Cristina. The hotel was opened in 1912 and has been the place to stay in San Sebastian. Its sophisticated "Dry Bar" is the perfect place to have drinks with tapas or the typical afternoon tea. It is a place you will remember not only because of its grand décor but also because of the pampering you get spoiled with, the Spanish classic; Agua de Loewe. The bath amenities by Agua de Loewe have a lovely fresh scent and elegant minimalist design that will look great on your shelfies 😉 We guarantee you, it's one of the hotels with the highest quality toiletries.
Peninsula Hotels – Oscar De La Renta set
Oscar De La Renta created a fabulous collection for Peninsula Hotels worldwide. The bathroom amenity set has a delicious scent of citrus with notes of bergamot, mandarin, floral musk and freesia which. I bet, you will want to fill your bathroom with this one back at home.
Waldorf Astoria – Salvatore Ferragamo toiletries
The iconic luxury hotel chain Waldorf Astoria doesn't need any introduction. This legendary chain with properties in New York, Rome, London and Shanghai, among others, takes spoiling their guest seriously.  Waldorf Astoria teamed up with fashion designer Salvatore Ferragamo for a range of guest amenities, made exclusively with Italian ingredients. The bathroom set Tuscan Soul includes not only the usual shampoo, conditioner, shower gel and body lotion. Also, Eau de Toilette, anti-ageing face masks, lip balm, facial mist, hand cream, eye cream, and for him; shaving gel and shave emulsion. Need some more pampering?
Hope you'll enjoy the spoiling at these hotels with the highest quality toiletries as much as we do.